What is An Affiliate Network?
Affiliate Networks
Before jumping in headfirst, it's important to understand what an affiliate network is, and how they can help you achieve your affiliate marketing goals.
Once we understand what an affiliate network is, we will break down how to choose the right program for your needs.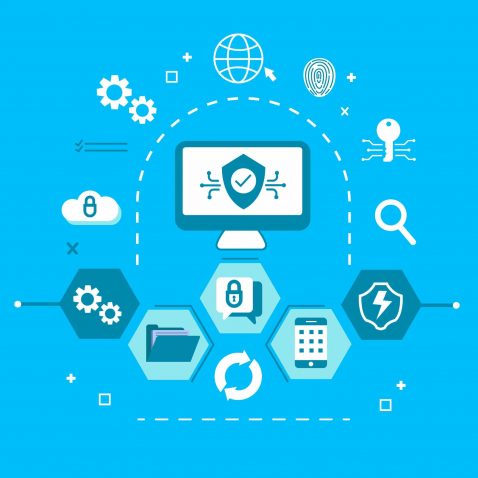 If you are new to affiliate marketing, let me first provide you with a very brief overview of what affiliate marketing is – which will help you understand an affiliate network's place as one of the many cogs in the marketing machine. If you want to develop your understanding of affiliate marketing further, you can start with our affiliate marketing for beginner's guide found on our blog.
Affiliate marketing has 3 key elements (with affiliate networks operating as a fourth element in a lot of cases.) These are:
The Customer/Client
Customers & Clients are the end users of the products or services being promoted by the marketer.
The Affiliate
The affiliate is you. It is your job to market products & services from the vendor/merchant/supplier with the aim of boosting sales or leads generated. There are many ways to do this, including organic search, paid search, influencer marketing, video marketing, and social media marketing.
Each has their own challenges to overcome as well as its own set of pros and cons; experienced marketers will drive traffic through several sources to improve their performance and increase revenue generation.
The Merchant/Vendor/Supplier
The merchant is the one supplying & manufacturing the goods/services that the affiliate marketers are promoting on their behalf. This is typically done on a CPA model (cost-per-action) meaning that the vendor pays the marketer for each action completed by a referred customer.
For instance, if you are promoting BBQ's & outdoor grilling equipment on behalf of a BBQ manufacturer, the merchant will pay you a percentage of each sale (anywhere from 1%-15% typically for physical goods) that you secured for them.
However, sales aren't the only actions that merchants might ask for. In some cases, the merchant may be a law firm that specializes in road traffic accidents.
Businesses like this are continually looking for new leads – potential customers they can follow up with and convert into clients. For a lead generation model, the merchant will pay out every time the required data is gathered, this can be as simple as gathering relevant email addresses of people who have been in RTA's recently, or more complicated and include filling out surveys/application forms.
Either way, the principal remains the same – you receive a set fee for every lead generated.
So, that leaves the question
What is an affiliate network?
Affiliate networks act as a broker between the merchant & the affiliate, streamlining the process for both sides. Merchants have an easier time finding affiliates, and affiliate marketers have a central hub they can access to find offers to promote to new customers.
This is a mutually beneficial agreement for both parties, the merchant will experience increased sales in a way that is more cost effective than funding a traditional marketing budget – as you only pay for results. Meanwhile, affiliates get the generate their own income, with experienced pro affiliate marketers earning 5/6 figures monthly.
The two main payment models offered are:
Revenue Sharing
Revenue share models see the affiliate receive a share of the revenue that the vendor has generated as their remuneration for advertising services.
CPA
CPA marketing, as mentioned before, requires the affiliate to drive traffic to the vendor's website or eCommerce store. For each sales transaction/lead generated the affiliate receives commission. This can be massively profitable if you know what you are doing, especially for lead generation. Some niches will pay upwards of $75 per lead, however, your leads must be highly relevant and qualified beforehand.
If you are sending poor quality, unqualified leads to the vendor – they will cease to work with you, and potentially refuse to pay you for your services.
Affiliate networks don't typically charge any fees for affiliates to access their database of vendors & offers, although, the same can't be said for vendors. Most affiliate networks charge an initial start-up fee for merchants looking to join, with a monthly recurring subscription going forward.
So, this brings us to the next question you're probably about to ask, what about affiliate payments?
Each time an affiliate generates a lead or delivers a sale, they expect to get paid for their efforts. If you are running through an affiliate network, this means that affiliate tracking alongside a number of other challenges needs to be dealt with.
Payment forms need to be optimized to handle the challenges of operating in a global market place; because while the merchant may be based in the USA, the affiliate marketer might be based in Singapore, or somewhere in Europe.
This means that payment options need to cover wire transfers, PayPal, Western Union, e-checks, ACH, etc. Not all affiliate networks or programs will offer everything, but it can create hurdles if you require a US bank account to get paid, when you reside outside of the US.
Good affiliate networks have the ability to offer payment in either US dollars or the affiliates local currency, they should also fulfill all the tax requirements placed on them – maintaining all the appropriate paperwork including invoices and W-9's.
It is worth noting, that affiliate networks are required to withhold payment from you if you don't comply with the local tax requirements relating to the network. So, if you want to get paid promptly, you must make sure you have this in order.
All affiliate networks will be happy to help you out with this, with affiliate managers on hand to help you through any difficulties you might be experiencing.
Fraud
It is common knowledge that if there is money being made, someone will be willing to scam you out of it. A number of procedures need to be put in place by the network relating to the risk management of fraud prevention.
Top networks will often use specialist payment companies to deal with this side of their business, while they focus on connecting vendors with affiliates to mutually invest in each other's business interests.
How to Choose An Affiliate Network
Affiliate Networks
Finding an affiliate network that meets your needs can be difficult if you don't know what to look for. Luckily, we have put the time in so you don't have to.
Throughout this section we will detail the key things you need to take into consideration when selecting a new affiliate network to work with.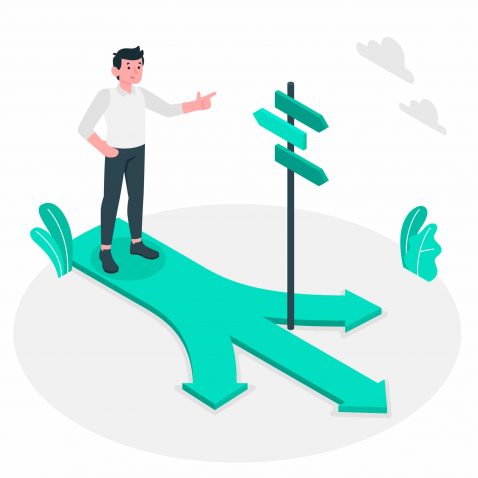 When we are seeking new affiliate marketing opportunities, the first place we turn to is affiliate networks that we are currently working with. However, there can be times where it is prudent to branch out for pastures new.
If you are relatively inexperienced, or totally new to marketing my advice would be to stick with the larger platforms at first to cut your teeth and gain some industry experience. Amazon, Rakuten, and ShareASale are all good starting points if you are looking for your first affiliate venture.
Not only are these brands well established within the industry but they have been around long enough to know what they are doing. With Amazon, in particular, they are a global brand that is trusted by millions – conversion rates are high and the range of products they offer is virtually unmatched by any competitors
With that being said, once you become more experienced and want to explore other avenues – you need to have a system in place to know if the network is right for you. To do this we have a checklist of questions that we ask ourselves before committing.
What verticals are you targeting?
There are many networks that specialize in certain verticals or niches, examples of which might be fashion, sporting goods, finance, automotive niches, etc. It is also possible for larger networks to offer affiliate programs within a large number of different verticals.
There are pros and cons to both, if you want to go in hard on a single vertical then a specialist network might prove more valuable to you. However, if you want to attack a broad range of niches, then having a one-stop-shop for all your needs is vital.
The approach you want to take will depend on your experience and preferences and will require some research on your part before choosing a network to work with.
What are the tracking requirements?
What metrics do you like to monitor when running a campaign – does the network track them? Do they even offer a tracking solution, or do you have to bring that in house? If they do offer tracking, can you bring it in house, or integrate with your current systems if you wanted to?
The answers to these questions will depend on your current processes and workflow.
Still, the key point to keep in mind is that the network tracking options should align with your preferences & needs.
Costs?
Is there a fee attached to joining the affiliate network? Do they charge extra for services such as tracking, and if so, is it a flat rate fee or is it charged per event?
Does the network take a small fee from your commissions for using their services?
All these questions boil down to – is it worth it to you? Is the return on investment going to be worth your while, if there is even an ROI at all?
You will have to make budgetary considerations if this is the case, one of the easiest ways to decide if it is worth it or not is it you have a friend or acquaintance currently killing it with this network. However, most of the time you won't be in the position to know.
It is worth noting that most networks won't charge any fees to the affiliate, instead, they charge the vendor to use their platform.
Is it international?
Does the network offer program that have a presence outside the US? This is great for non-native English speakers looking to market in their home country, where competition is lower. Or are you simply looking to expand your reach?
No matter what, the affiliate network should provide solutions that align with your current business goals.
Fraud?
Any good network should have processes in place to deal with fraud, however, how diligently they monitor the situation may be a different story. Personally, I would rather not deal with the added task of fraud prevention and prefer that this is something handled by the affiliate networks.
Management/Level of service?
What is the customer service like for this network? Are their affiliate managers knowledgeable, and are they known for giving you quality actionable advice on how to improve your current campaigns?
Since you are obviously going to be killing it in the marketing game, the level of service received should match your expectations. A quality affiliate manager can be the difference between a campaign that flops, and a campaign that hits it big.
Additional Tips for Finding an Affiliate Network
Hints & Tips
While the previous chapter covered the questions, we like to ask ourselves when seeking out a new affiliate network – there are additional tips we have picked up over the years that help us make a decision.
These are all things that come with experience and will be helpful for anyone new to the affiliate marketing industry. Even if you have been around the block a few times – you may yet find some of these useful.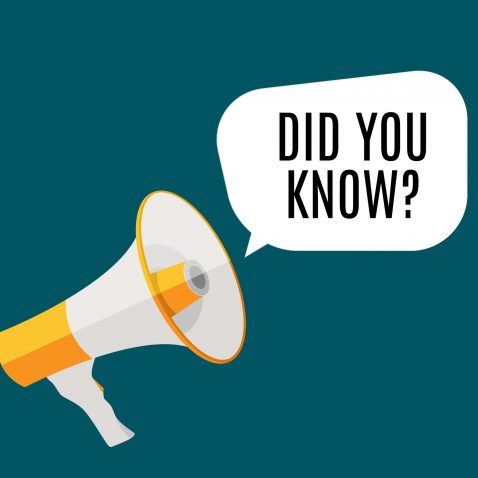 Products You Believe In
If you sell products that you enjoy, and that you believe in – affiliate marketing can seem like less of a job. If at all possible, source the product and use it yourself.
Not only will this spur your passion for the job you are doing, but it will also make your sales pitch much easier to create, and more convincing to the viewer.
Niche Relevancy
Consider how relevant the affiliate programs on offer are relevant to your niche, and think outside the box. Newer marketers often miss out on 'shoulder-niche' opportunities, but you should be branching out as soon as you are able.
For instance, if you run an affiliate blog on pc care/maintenance you could branch out and market computer desks, computer/office chairs, monitors, flash storage devices, and other peripherals.
Don't box yourself in when looking for products to market, but ensure they make sense within your business model.
Competitors
If one of your affiliate marketing campaigns really kicks off, it is worth investing time into that brand's key competitors to see if they offer an affiliate program of their own. By marketing multiple products of the same type you increase your chance of making a sale.
Because, while you may be driving lots of traffic through your ads/blog, some of the users you are getting may have loyalty to another brand.
Even if the competition doesn't already offer and affiliate program through any network, there is no harm in personally reaching out to them and see if it is an option that interests them. Not only do you already have a verifiable track record of success within that niche, but it is easy for them to set up – why wouldn't they want to generate more sales?
Audience
No matter what affiliate programs you choose to focus your efforts on, they must align with your target audiences' desires. This is a reminder for anyone reading this that market research should always be conducted before embarking on a new campaign.
Start by creating customer profiles, imagining the type of consumer that would be interested in this product. How do they buy, what interests them and what ways can we grab their attention?
Once you are aware of your target audience, you need to do further research to see what affiliate programs are currently doing well. It is even more prudent to figure out why they are doing well, check up on what other marketers are doing – how are they making a success of their campaigns and can it be improved?
EPC – Earnings Per Click
Important: While we may enjoy what we do, and believe in the products we promote – the end goal is to make money for ourselves otherwise we have spent a significant amount of time making money for somebody else with nothing to show for it.
That isn't to say that the highest rates of commission will always net you the most return, in many cases the products offering the most commission per sale only move in low volume. Conversely, items with low commission might be selling at an exponential rate in comparison.
In the end it is determined by your AOV (average order rate), a higher volume of sales on lower commission will net you're a better return than lower sales for high commission. Before making a decision on the products you want to endorse you need to make sure that the return is worth it.
Upselling
If the product you are promoting also upsells at the checkout this can be extremely valuable to affiliate marketers. Upselling occurs when the user is checking out – they will be presented with similar or complementary items at some point during the process, normally at a discounted rate.
If the user decides to take advantage of the offers presented to them, your commission increases.
For example – the buy is purchasing a new bike, during checkout he is upsold a bike maintenance kit, helmet, and lights; the affiliate will receive a commission on these items also.
Summary
Thank you for checking out this blog post, I hope it has been helpful and you have learned more about choosing an affiliate network. Across our blog we publish posts weekly covering all aspects of digital & affiliate marketing, including SEO, blogging, and vlogging.
Not only that but we regularly publish training for our users, providing how-to guides to improve your workflow, or show you tips and tricks you may not be aware of.
Much of this content can only be found through our newsletter, which you can sign up for today, and receive a free case study that we recently conducted.
To take things a step further we also run a free-to-join Facebook community for affiliate marketers that can be found here. Several thousand users are already sharing information daily, posting their successes, and how they got there.
See you in the next one.
Share the Love
If you found this post useful, please let others know about it by sharing it.