Affiliate Tracking Tools
What is an Affiliate Tracking Tool?
Affiliate marketers are turning more and more to in-house affiliate tracking solutions, over using the native tracking within their affiliate network.
There are pros and cons to each, but before you decide which route to take you need to understand what affiliate tracking software is.
Commonly, affiliate tracking software is used to measure various metrics regarding your marketing activities. Typically tracking referrals, sales, calculated commission & more. Affiliate tracking software is necessary to track & manage the compensation awarded to affiliate marketers for their efforts.
If you are new to affiliate marketing and are unsure as to why this is important, you can read our beginner guide to affiliate marketing here. But for a quick recap; affiliate marketers promote products and services as a third party for vendors and manufacturers.
In exchange for their services, affiliate marketers are compensated by the vendor/merchant. If the CPA is sales driven, the affiliate will typically receive a percentage from each sale as commission.
If the affiliate is gathering data or generating leads on behalf of the merchant, then a pre-agreed price is normally settled for each lead generated. The amount an affiliate marketer will receive per lead will depend on the niche & lead quality.
With some affiliates driving many 10's of thousands of clicks, potentially converting into thousands of sales – we can see why it would be important to have a system in place to accurately track the result of each referral. Especially since many affiliate programs will place cookies within the customers browser lasting, in some cases, up to 90 days – meaning the affiliate can still qualify for commission from sales months after initial referral.
It is crucial that accurate data is gathered for each sale, for both parties. Affiliate marketers want to ensure they are being correctly compensated for their efforts, while the vendor wants to make sure they aren't overpaying commissions or assigning commissions to the wrong source.
Affiliate Tracking Tools
How to Choose an Affiliate Tracking Tool
To choose to right tracker for your needs, you need to take into account what features you require, alongside tool functionality and your available budget.
Throughout this section I have detailed the common factors you need to consider when swapping affiliate tracking tools or sourcing your first one.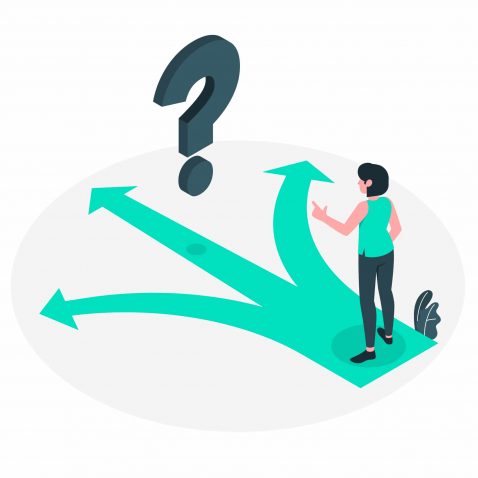 Reliability
No matter which affiliate tracking solution you opt for, it must have a proven track record of reliability. Inaccurate tracking or considerable downtime can all be a massive detriment resulting in sales not being attributed correctly and makes it hard to monitor your campaign progress.
Many affiliate tracking tools now offer several complementary tracking systems and the more comprehensive the tracking suite the better – you should aim for a tool that used 3 separate tracking methods. Flash cookies, browser first/third party cookie tracking & IP address tracking are among the most popular methods used.
Integration
The best affiliate tracking tools should offer integration with a number of other systems and SaaS tools, typically payment processing tools and shopping cart systems. The more integration methods available within your chosen tool, the more likely it is that it will fit seamlessly within your current systems & processors.
However, if an affiliate tracker doesn't offer integrations with systems you currently use, most offer an API that you can have a developer hook into and design a custom coded system on your behalf. Although this is often a disadvantage as it is another step you must take, with an additional cost associated with it.
Features
While an affiliate tracking tool may be appropriate for your current needs, how will it handle growth? Is it capable of handling multiple campaigns at once, or does it only have the ability to track a single product?
Maybe you need additional reporting and exporting features than are offered by the tool you are currently using. Before committing to a new affiliate tracking tool, you need to consider the direction your business is going in – and how your needs may change over time.
Feature packed affiliate tracking tools tend to be much more versatile and adaptable to your needs as your marketing endeavors evolve over time.
Mobile Support
An affiliate tracking tool having a mobile app for your smartphone is a massive plus, building & running an affiliate marketing empire is a 24hr a day business and having the option to track your progress no matter your location is invaluable.
You should realistically be able to access your tracking tool through multiple devices, including tablets, smartphones, laptops, and desktop PCs. Being able to monitor your campaigns anytime, anywhere allows you to pivot if necessary, at a moment's notice – or make the decision to scale or kill a campaign in real time.
Customer Service
It is important that your chosen affiliate tracking tool offers an appropriate customer service support program. They may be based in another time zone than you – do they offer 24h support or only during their business hours (which will differ from your own if the time zone is different.)
How can you contact them, multiple avenues of support are always greatly appreciated – sometimes emailing just won't cut it and you will need to receive support over the phone, or via skype/screen sharing?
Is customer support extra? Many companies offer additional or enhanced customer support at a cost, you need to make sure you factor this into your budget when searching for a new affiliate tracking tool.
Speed
Your chosen affiliate tracker should have a negligible effect on your site speed, it is well known now that Google sees site loading speed as a ranking factor. Not only that, but it can have a negative knock-on effect for other ranking factors including bounce rate and dwell time.
If site users are returning to the SERPS after a few seconds without clicking through to other pages in your site, this essentially tells Google that your site isn't what they are looking for. If this happens consistently across multiple users, then there is a good chance your site will experience a rankings drop in organic search.
Cloud based affiliate tracking systems are generally good at reducing site speed loading times. Since the tracking tool may have to load several assets when someone hits your landing/sales page – it is advantageous to have the assets loaded from a server closer to the user.
This can be achieved through cloud based solutions. Not only that, but you should be able to pull up your affiliate tracking reports swiftly.
If there is a lot of data it can be a time consuming task to generate a report, you want an affiliate tracking solution that will generate reports for your quickly, and with ease.
Cost
The solution appropriate for your needs may not be appropriate for your budget, sometimes compromises must be made between functionality and cost. Many offer a subscription model, meaning to can pay per month, or yearly to use the service.
Often these are split into tiers which cap the number of events you can monitor, meaning you can adjust the pricing accordingly as your scale your campaigns up or down.
This is likely to be the case with a hosted tracking option when you license the software and self-host you typically have an unlimited number of events at your disposal.
However, the upfront cost is much more significant in the short term and you will be responsible for the upkeep of your own data server's maintenance and security.
Also, if you find a solution that is better suited to your needs, you will have wasted a significant amount of investment in procuring a licensed self hosted option.
Always consider your options carefully, and how they will align with your business needs as they change.
Security
Security is a major factor when considering your affiliate tracking tool options as gigabytes worth of valuable, sensitive data will be transferred every day. Although, there is a myth that cloud based affiliate tracking options are less secure than a licensed, self-hosted solution.
This is untrue, and your data security lies with the affiliate tracking tool itself, although if you are self-hosting you must ensure you take the necessary safety precautions to stop people accessing your servers without consent.
In some instances, cloud based options are preferable as not only do you not need to consider the additional security aspects, but they have dedicated full time teams providing data security round the clock.
A large factor that should be taken into consideration alongside server security is maintenance. Not only do your servers need to be consistently updated with the latest firmware and virus protection, but they also need to remain operational with minimal downtime.
This means updating equipment and parts as necessary, ensuring your servers are fully optimized – increasing load times, and decreasing data loss events i.e. not reporting clicks.
Backing up your server data regularly is also recommended, one advantage of cloud based solutions is that they aren't affected during an electrical power failure or any other downtime event. Instead, the data is mirrored across several servers around the world, allowing you to connect to whichever is closest to your location at any time.
Scaling
Finally, your affiliate tracking tool needs to be able to scale as your business grows. If you are running a self hosted solution, this means spending money to upgrade servers and potentially invest in additional resources to help run them.
Yet, with cloud based affiliate tracking tools it is a case of upgrading your subscription to handle more events each month. Depending on the type of marketing you are doing, and how much control you want over your data – one is not necessarily better than the other.
Hosting your own servers may be cheaper in the long run, but tools that operate on the cloud are generally hassle free. You will need to weigh up your options and consider how your business is going to grow when looking for an affiliate tracking tool.
Affiliate Tracking Tools
Affiliate Tracking Solutions
Throughout the previous section I mentioned differences between self-hosted, and cloud based affiliate tracking tools.
Each operates differently and it is important to know the differences between them to make an informed decision of your best option.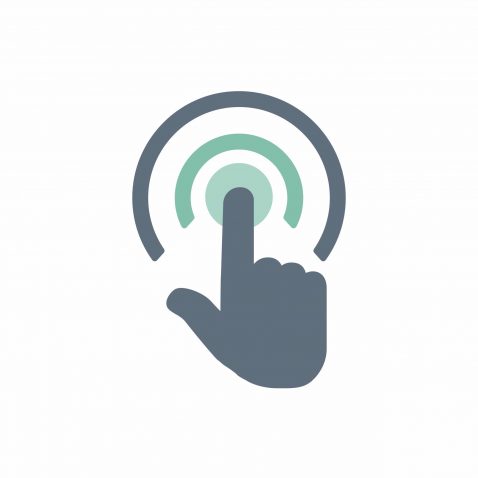 Hosted
Cloud based affiliate tracking solutions are hosted on your behalf by a third party, and will most likely use their proprietary SaaS (software-as-a-service) affiliate tracking tool. Typically, you can get started with this option almost immediately, and the provider will handle running of all servers for you.
A major advantage of SaaS options is the minimal upfront cost & technical knowledge required to get started. Since these options typically work through a subscription payment, you have no need to purchase a software license upfront, nor do you need to invest & set up your own dedicated servers.
You can also be sure that your servers will always be fully functional, receiving regular software, firmware, and hardware upgrades to keep them fully optimized and operational. This is a major advantage for smaller affiliates who are expecting to grow quickly, the costs of operating a server, bandwidth, and the knowledge to keep it all running aren't required – meaning you can focus more on your business and less on technical time sinks.
Alongside this, all backups and recovery of data are done for you. If you have any experience with software you will understand just how much of your time this can free up, especially if the process is a manual one.
Another task that can be eliminated from your weekly or daily work practices by leveraging SaaS affiliate tracking tools.
One of the best advantages of using a SaaS solution, in my opinion, is the ability to set up your own affiliate programs within minutes. As there is no complex new software that you are required to upload to your own server systems; followed by testing to make sure nothing is corrupted and the data is being correctly recorded and allocated – you can start an affiliate campaign in no time at all.
This is especially useful for affiliate marketers looking to deliver their own digital products, training courses, etc. You can have your own network of marketers working on your behalf.
However, this isn't to say that cloud based solutions are infallible, there are some occasional downsides; even though these are extremely rare – if you are one of the people affected it could be detrimental.
Typically, people will talk about the safety aspect of handing over large amounts of data to a third party supplier, and while it is a legitimate concern; I feel that it is overstated. Most suppliers invest heavily in their security measures, and if you are unsure it is best that you do your research and compare several competitors.
Have they ever had any breaches, how many have they had, were they major? You will find that almost all providers have never experienced any such issues – but you must always be sure to put your mind at ease first.
The only other issue that is commonly reported has to do with latency issues. Since the data can often be stored several 100's of miles away from your location, it may take additional time to pull up data reports compared to self-hosted solutions.
Licensed
The biggest advantage of licensing software to host yourself is that you have control over all the data that is being processed and stored. If you are security conscious and have the technical knowhow to run your own servers, it may be the best choice for you.
However, the upfront cost required to source the equipment needed, and license the software for use can be quite high – especially if you are a small start up trying to keep costs down.
Not only that, but you are responsible for any breakdown in server equipment, errors that may occur, and the server's availability.
Opting to self-host an affiliate tracking tool is something I would recommend for tech-savvy, experienced marketers who require an additional level of security with the data they are processing.
Affiliate Tracking Tools
Our Favorite Tools
Picking the right affiliate tracking tool is important, you need a robust, reliable system that will process data and clicks accurately – ensuring that marketers get paid what they are owed.
Investing in a solid affiliate tracking solution sho8uldn't be taken lightly, so we have listed a couple of our favorites below to get you started with your search.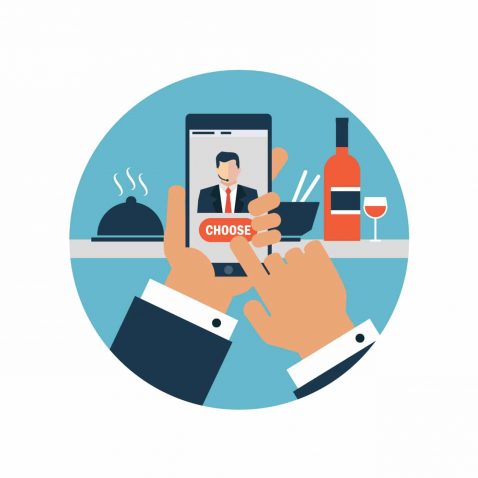 Everflow.io
Everflow is an affiliate tracking tool known for its great usability, helped, in part, by its fantastic UI and an extensive list of features. One of the most advanced solutions currently available on the market, Everflow boasts exceptional reporting functionality for only $200 monthly recurring – making it one of the most budget conscious solutions available.
Users will gain access to live reporting and data in real-time at lightning fast speeds, thanks to its low latency and quick responsiveness. Not only that, but Everflow features a strong notification system, and gives the user control of an advanced set of media buying tools.
For anyone needing a custom solution, Everflow has an easy to integrate API – for marketers with software development experience or those looking to hire a developer to create a solution for them.
AffTrack
AffTrack is one of the only SaaS affiliate tracking tool solutions that offers an unlimited number of clicks. Many big players in the affiliate marketing game have been leveraging AffTrack across their affiliate networks since it's inception.
One of the best features available within AffTrack is their exceptionally mobile-friendly user interface, letting you access and assess your data no matter where you are. All data is 100% real time, and there is a white label option to create brandable interfaces as necessary.
Billing and invoice capability are in-built to the system, and many high-level marketing features are available including geo-targeting, proxy detection while letting you control everything at a granular level.
Voluum
Possibly one of the most well known affiliate tracking tools on the market, Voluum is one of the highest rated solutions available. Allowing you to track, control, and optimize your affiliate marketing efforts from one place can be invaluable in a business where time is money.
Voluum boasts the ability to quickly create and launch new campaigns almost effortlessly, with inbuilt landing page creation, easy monetization through traffic purchasing, and monitoring your conversions at every step within your sales funnel.
This is extremely powerful and allows you to jump on campaigns at the earliest possible moment, allowing you to beat out your competition and dominate the marketplace.
HasOffers
You can try HasOffers for free with a 30-day trial, letting you see why global brands like Zynga, Living Social, and Social all use it as their go-to solution for affiliate tracking. All the usual features can be found within HasOffers, yet they also offer fraud protection, comprehensive integration of their API, and unlimited affiliates if you start your own program.
A strong contender within the space, it is definitely worth testing their free trial to see if HasOffers is the right fit for your needs.
Summary
I hope you have found this article useful in your search for the best affiliate tracking tools. It is worth noting, that the best piece of advice I can give you is to shop around and do your research before committing.
If you become too 'tied-in' before you discover that the tool really isn't a good fit for you, it can be difficult to change after the fact.
If you are looking to learn more about affiliate marketing, be sure to browse the rest of our blog for guides and product reviews like this one. And make sure to subscribe to our mailing list to receive our case-study for free.
Share the Love
If you found this post useful, please let others know about it by sharing it.