For mobile, YouTube reaches more viewers between the ages of 18-49 than any broadcast or cable TV network – your potential audience is massive. Not only that, but using YouTube offers many benefits to affiliate marketers.
64% of users say that they are more likely to purchase a product online after watching a video, and companies that employ video's in their marketing boast 41% more traffic from organic search than those who neglect video.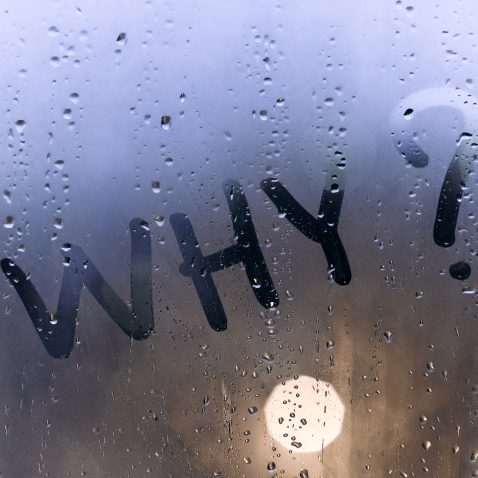 Social video typically generates 12x the number of shares than text & images combined – an impressive feat considering how prevalent meme culture has become.
And if you generate a lot of your traffic and leads through e-mail marketing campaigns, there is a proven 200%-300% increase in CTR (click-through-rate) in e-mails containing video.
This is all excellent news for affiliate marketers, who can leverage a platform like YouTube in several ways. Still, it can take a while to get to grips with video marketing in the short-term, and you will need to dedicate some time to upskilling; but the potential payoff is more than worth the investment in the long run.
Chapter 2
How to Use YouTube for Affiliate Marketing
YouTube is becoming increasingly popular with affiliate marketers since the barrier to entry to marginal when weighed up against the potential returns. YouTube can be used as a platform on its own or to enhance the experience of other affiliate marketing ventures.
If you are new to affiliate marketing for YouTube and unsure of how affiliate marketing works, keep reading.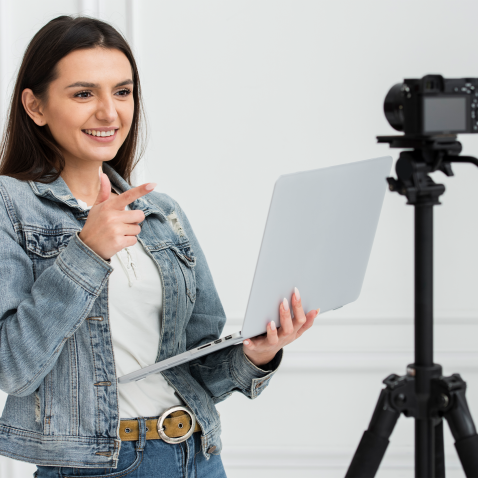 How Do I Start Affiliate Marketing on YouTube?
We have created an affiliate marketing guide for beginners that can be found here; however, below is a brief description of affiliate marketing.
For affiliate marketing to work, three elements are required, the consumer/customer, the affiliate (you), and the merchant.
Firstly, the merchant needs to offer an affiliate program that marketers can sign up to. The affiliate program requires that specific actions are completed on behalf of the merchant.
It is then the affiliate's job to market the merchant's products and services to the consumer, convincing them to complete the desired action in exchange for payment. Most commonly this is through commission on product sales, but can also be for data gathering for newsletters, etc.
Sometimes, in the case of ads, the affiliate can make earnings per click or for each lead generated.
Affiliate Marketing & YouTube
Almost 50% of all internet users regularly use YouTube, consuming 6billion hours of content monthly; this is an absolutely huge market to tap into. With YouTube being the fastest growing video sharing platform on the internet, the best time to start utilizing it for affiliate marketing is now.
It is possible to start affiliate marketing on YouTube from scratch and exploit it as your only platform for affiliate purposes. Yet, building a large enough audience to make it worth your while can take a long time.
The most efficient way to leverage YouTube for affiliates is to use it in conjunction with a more traditional affiliate blog. By creating and embedding videos into your blog content, you can leverage both platforms to increase traffic and conversion rates.
Many affiliate bloggers have increased their conversion rates by embedding videos from other YouTuber's into their content. However, it is strongly recommended that if you have the capacity to create your own videos that you do so.
This is primarily so you can quickly build trust and brand authority. Also, when/if you decide to monetize your videos with ads, you can generate extra revenue that way.
Your main priority at first should be to add value for the consumer, rather than a hard sell. I believe that marketers not leveraging video will be left behind in the near future.
Chapter 3
Creating Content for YouTube
YouTube is becoming ever more competitive, and standards that once would not hinder progress can stop it dead in today's market. However, that doesn't mean you need to shell out for expensive gear to get started.
More than likely, you already have access to everything you need, and with a little creativity, you can create great YouTube content that performs well. It is also natural that you will upgrade your equipment over time.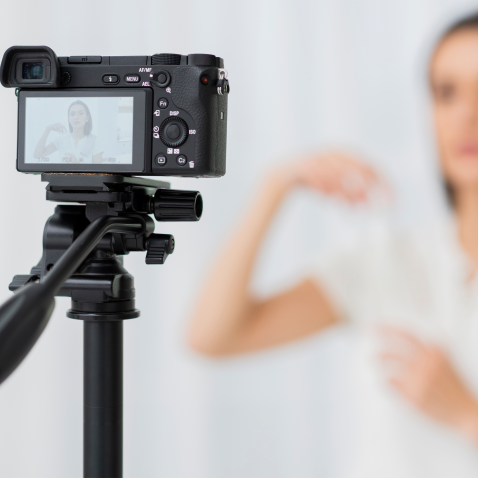 It goes without saying that your YouTube channel should use a brandable name, and if you are using it in conjunction with your affiliate blog, they should share the same name. Any logos you currently use should also be repurposed for YouTube.
Video Quality
When considering video quality, you shouldn't just be thinking about the picture or sound quality but the production as a whole. New YouTubers often fail to see the bigger picture beyond video and sound quality, investing in hundreds of dollars worth of equipment while neglecting other aspects of their production.
If you have a modern smartphone, you are already capable of recording video at an acceptable picture quality without the need to buy expensive camera equipment. However, many new YouTubers fail to realize that applying basic lighting concepts, and having an excellent backdrop is often more important than having pristine 4k resolution picture quality.
Now, that's not to say you need to hire out studio space for filming; many YouTubers have hit success filming in their bedrooms. Still, you do need a background that is uncluttered and tidy.
A neutral background is best, and if you take some time to learn lighting techniques for video, you can create pro looking content even without a significant budget. Check out this handy guide to three-point lighting on a budget.
Commonly used in portrait photography, three-point lighting is a quick win in terms of improving the quality of your video production.
What's more, if you can create an instantly recognizable background setting, this further enforces your branding. Informing users who you are before they have even seen the video.
The onboard microphone on your smartphone or camera will suffice when you are first starting out. However, eventually, you will want to upgrade to a higher quality microphone.
Inexpensive USB condenser microphones are commonly used by vloggers to increase their audio quality.
Lavaliere microphones that can be used with smartphones are also available if you are having difficulty with ambient noise. Lavaliere mics are the small clip-on microphones commonly used on talk shows and news reports.
Editing
Learning to edit your videos is a vital skill; at first, it can seem like it takes a lifetime to create simple titles and transitions. However, with practice, video editing becomes second nature.
For new YouTube affiliate marketers without a budget, most PCs and Apple Macs come with basic video editing software pre-installed. Using this onboard software will eliminate costs, although, for more demanding editing, you will need to source more sophisticated software.
PROTIP: better software doesn't always mean more expensive, while you can shell out for Adobe, here's a hidden gem not many people know about. Da Vinci Resolve by Blackmagic Designs can be downloaded for free and is a powerful, fully-fledged, professional video editing suite.
Editing your video will also include the audio, and if your content doesn't have a voiceover or talking in it, you still need to fill in the empty soundscape. Many stock music suppliers are providing royalty-free music on the internet.
Keep in mind that you need to ensure the music fits the theme, tone, and tempo of your video. An aggressive metal soundtrack isn't liable to be the perfect pairing for a softly lit 'how to make the perfect espresso' tutorial.
As your channel grows, and you start creating content more frequently, you will likely outsource your video editing to someone else. But, in the beginning, you will need to get to grips with the basics yourself.
You never know, you might enjoy it so much that you venture into video editing full time.
Chapter 4
YouTube Affiliate marketing Programs
To be an affiliate marketer, you need an affiliate program – regardless of your chosen platform. Below we have listed a handful of affiliate programs suitable for several niches.
The type of content you create will inevitably dictate what affiliate program you use, and it is worth investing the time to find an affiliate program that is right for you.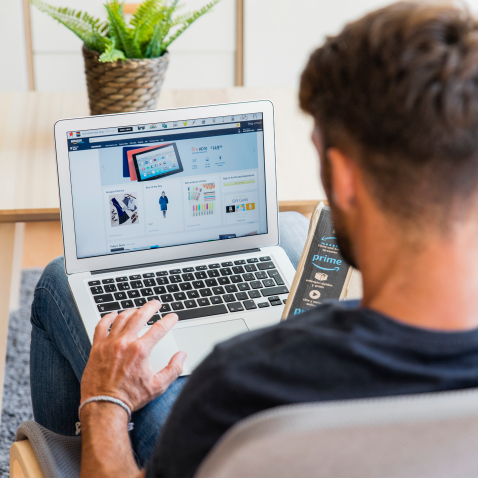 Amazon Associates
If you are already involved in affiliate marketing, you will undoubtedly be familiar with Amazon's affiliate program – Amazon Associates.
If you are new to affiliate marketing, Amazon Associates program works like this:
Select a product you want to promote
Receive a unique link for that product, used to track sales
Insert the link into your content
Customer clicks link and purchases product
Amazon tracks the transaction and pays the affiliate a commission
Profit
This has several applications in affiliate marketing for YouTube; firstly, you can create a product review, funneling customers to Amazon to purchase the goods through your link. However, there is another way to use this type of affiliate program.
In the video description, you can create a 'Gear used in this video' or 'Gear I use' list, linking to all the gear used to produce the video; you can even go back and place your list in previous videos.
This is why it's essential to consider your production as a whole, viewers can tell, and if they like what they see, they will want to replicate it. Regardless of niche, this is an extra step you can take to increase your sales for little to no effort.
One massive advantage of the Amazon Associates program is the number of products you can promote, providing an almost endless supply of review content for any niche.
Airbnb
If you are a vlogger in the travel niche, then Airbnb might be a good fit for your content. They offer affiliate programs for both guests and hosts, with guest affiliates earning commission for every booking they deliver to Airbnb, and hosts getting paid each time a new host signs up.
If you are already creating travel content, instead, why not book your accommodation through Airbnb and provide a video review of your experience – encouraging travelers to book the same accommodation on their stay.
Skillshare
Skillshare is an online learning community whereby creators develop courses that teach people how to do anything from play the guitar, to edit a video, to bake a cake.
Skillshare pays out $10 for every referral that signs up for a free trial or premium membership, but what's better is that the referral time lasts for 30 days, which means that there is a 30-day window from anyone clicking your link to signing up.
So, if someone has seen your content and elected to follow your link and check Skillshare out, yet they decide not to sign up until they get paid two weeks later – you still get your commission when they do.
Adobe
Every creative is aware of Adobe, leaders in innovative software for photo editing, video editing & more. Adobe offers the chance for affiliates to promote Adobe Cloud, Adobe Stock, or Adobe Document, allowing you to choose the program best suited to your audience.
This is a good option for creatives who are already competent with Adobes suite of editing software – providing the opportunity for affiliates to create tutorials to promote the product.
Summary
Entering the world of YouTube affiliate marketing can seem daunting at first. Not only do a large number of people get nervous as soon as the camera comes out, but there is a degree of time investment to learn the necessary skills.
However, once you have overcome those hurdles, video marketing will only be beneficial to you on your affiliate journey. The scope of video marketing has barely been touched in this video, and if this article proves popular, we will take a deeper dive into video marketing as a whole.
Did you find this post helpful, or feel as though we missed anything? Let us know in the comments below.
We are always looking to deliver the most relevant affiliate marketing guides and information, so if there are any topics you would like to see covered, don't hesitate to contact us.
Share the Love
If you found this post useful, please let others know about it by sharing it.