Chapter 1
Why E-Mail Marketing is Important for Link Building
Experienced affiliate marketers are likely well aware of linkbuilding and what that process involves. Yet, for those of you who are newer to affiliate marketing, linkbuilding is something you need to at least be conscious of; but chances are you will need to become competent at securing backlinks for your website.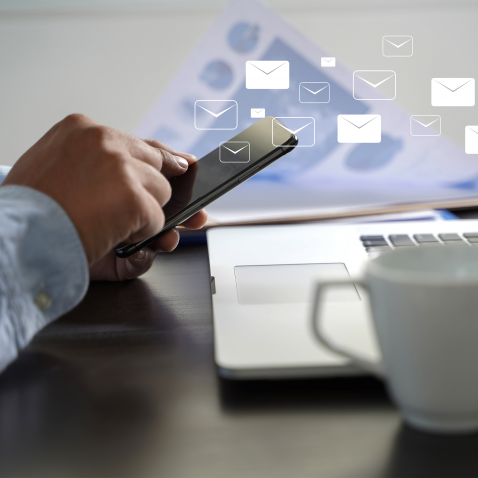 What is Linkbuilding?
A link building campaign is the act of acquiring relevant backlinks, typically conducted through cold outreach via an e-mail marketing campaign. On your affiliate marketing blog, you should have not only sales content (pages designed to generate revenue,) but promotional content also.
Promotional content is a linkable asset contained within your website.
Promotional content often consists of informational data-driven blog posts, how-to's, video content, or infographics. The idea is to get this promotional content in front of other bloggers & webmasters and have them link back to it from their websites.
This is achieved first through a period of prospecting for targets to reach out to and then e-mailing each prospect suggesting that they link to your content. Several methods have been developed for linkbuilding, and we touch on link building strategies in another post that can be found here.
Your success depends highly on the quality of your content; if it is full of spelling or grammatical errors, too thin, or contains factual inaccuracies, your outreach campaign has a high chance of failure. Well written, well-presented content can net you links for years to come, especially if the subject is evergreen.
Content that takes unique and interesting angles on a subject also tends to perform much better. Still, if you can condense this information down into an infographic or video, more opportunities present themselves – as well as a higher rate of shares on social platforms.
Chapter 2
Why Do Affiliate Marketers Need to Build Links?
Link building is a proven method of improving the rankings of your website within the SERPs (search engine results pages). Backlinks from relevant, authoritative sites can improve your positioning massively.
So, what does this mean for affiliate marketers?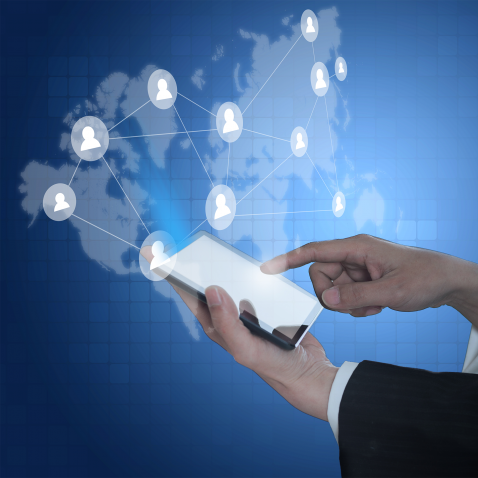 Successful marketing requires the products or services offered to be positioned in front of potential customers before transactions can take place. For affiliate marketers, this typically means ranking high within the SERPS for the search queries (keywords) that potential customers might be using.
To contend with the top-ranking competitors in your market, you're going to need backlinks. In essence, backlinks inform Google that your site is a trusted source of information and deserves to be seen by their users.
Backlinks increase the authority of your site within its niche, and Google sees them as an upvote, or thumbs up, from other webmasters.
Links aren't always organic, however, and numerous services exist where you can recruit someone to linkbuild for you – or purchase links outright. Google typically frowns upon these practices and will penalize anyone caught using these methods.
Occasionally, you will be presented with an opportunity to write for another blog or webpage. New affiliate marketers are often confused as to why they should do this; after all, they are creating content for a potentially rival website.
The reason guest posting works is that you can link back to the content on your webpage from a relevant source. Guest posting is usually an agreeable arrangement for both parties.
Chapter 3
Building an Audience
Cold outreach isn't the only option available to affiliate marketers, while link building is an essential element in growing your site authority. Developing a ready-made audience via an e-mail subscriber list opens additional marketing opportunities, boosting sales and engagement exponentially.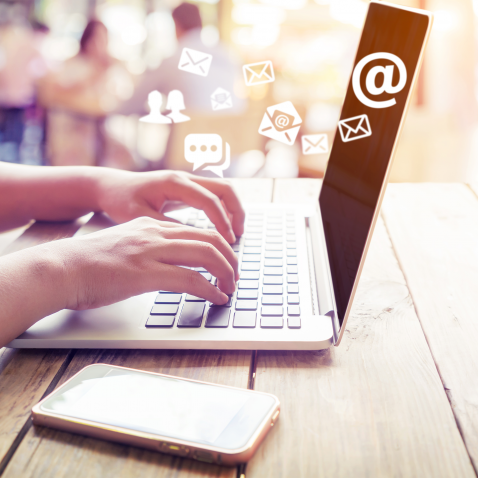 Leveraging an e-mail subscriber list for outbound marketing campaigns is a higher-level affiliate marketing strategy that takes time to develop — typically reserved for affiliates who have diversified their affiliate networks. Newsletters and opt-in e-mail campaigns can significantly increase earning potential.
It can take a long time to build a significant audience, but you shouldn't be discouraged. Creating a broad audience requires testing, re-evaluation, and the implementation of several strategies.
E-mail marketing management tools are widely available and allow automatization of your campaigns, as well as reporting on various metrics such as open rate, click-through rate, etc.
The real science of e-mail marketing is deciphering these metrics to test and adjust your strategy.
However, before you get to that point, you need to gather an e-mail subscriber list and build your audience.
Chapter 4
Creating an E-Mail Subscriber List
It takes a long time to build a significant e-mail subscriber list, much less maintain one. But the effort you put into building an audience now can pay off immensely further down the line.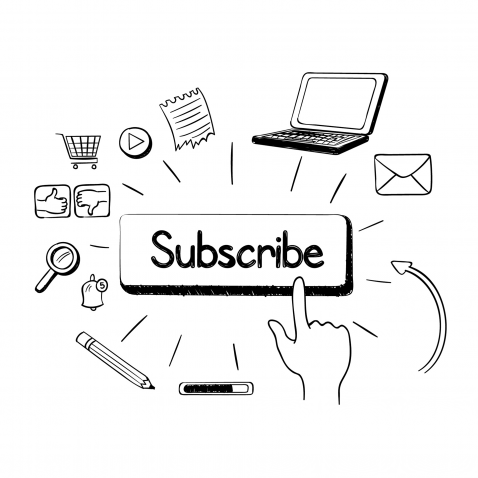 Brokers do exist who will sell you e-mail addresses, up to 100s of 1000s at a time, and are relatively inexpensive. However, I highly recommend that you don't do this.
Not only are they likely not relevant to your niche, but there is also a high chance that many of them are inactive. Also, it is potentially illegal, breaking the CAN-SPAM act.
Instead of wasting your money, the goal is to build a sustainable, highly relevant target audience by getting people to sign up to your e-mail subscriber list. Doing so can be deceptively tricky, since most people are unwilling to give out their personal contact information.
Luckily, there are some methods you can use to increase not only the number of people signing up but maintain your current level of subscribers.
Incentivise (opt-in campaign)
Add value.
Most people are unwilling to part with their contact details, so you need to make it worth their while. Commonly, this is achieved through an opt-in campaign on your website.
Proven examples of this include offering an eBook download that contains some kind of niche relevant training in exchange for their e-mail address. If you have the capacity, you can also entice sign-ups with discount coupons.
Occasionally additional content is offered – on a blog post titled 'Best 10 ways you can achieve X', a pop up can be placed offering additional information not contained within the post.
As long as you add value for the user, they will be willing to exchange contact information. If you are already seen as an authority within your sector, chances of success are high.
Make it easy
It should be easy for the user to sign up. If the process isn't apparent or is too convoluted, most people won't bother.
Pop-ups, sliding footers, and headers are all great options to increase signups. Adding additional CTAs (calls to action) within blog posts to let the user know you have a subscriber list, and why they must sign up, should be standard too.
The user doesn't want to hunt down where they can sign up, nor do they want to answer any questions or complete a survey beforehand.
Be transparent
You must be transparent, informing the user of what they are signing up for, and what they are likely going to receive from you. Not only does this build trust, but unexpected e-mails hold a higher chance of being flagged as spam – or unsubscribed from.
Make it easy to unsubscribe
Following on from the previous point, if a subscriber does want to unsubscribe, it should be a simple process. Users should be aware of how they can unsubscribe if they want to, and like signing up, the process should be simple.
This might seem counterintuitive, but if a user can't see an obvious way to unsubscribe, they are probably going to flag your e-mails as spam. If this happens, you may start going straight to the spam folder of other recipients'.
Avoid this by creating a clear and easy path to unsubscribe. If you do want to have an exit survey, make sure you place it at a point after the user has unsubscribed.
Welcome e-mail
Once a subscriber has provided their details, you should have an autoresponder send them their incentive, followed by a welcome e-mail. In your welcome e-mails, you should thank them for subscribing and expand on what they can expect from you.
If you manage your subscribers' expectations from the beginning, they are less inclined to unsubscribe going forward.
Custom designed email template
Your e-mails should be inviting and engaging; there are many tools online that enable the creation of fantastic looking custom e-mail templates. You must ensure that the design remains on-brand, using your logo and brand colors throughout.
You want your subscribers to recognize it is you, even if they haven't read the tagline or sender fields.
Another critical point to remember is that no matter how you create your e-mails, they must scale to different devices – quality and readability must remain regardless of if the e-mail is read on a desktop pc or mobile device.
A service like EmailOctopus offers e-mail campaign management tools, complete with scalable, customizable e-mail templates.
Keep a content calendar
The content you deliver through your e-mail campaigns must match the quality of the content on your other platforms. If the quality dips for your e-mail subscription list, you will see a high degree of users dropping off.
One way to consistently deliver is to keep a content calendar; by doing this, you can easily schedule what content you are going to send and when. However, this doesn't mean you have a 365-day content plan; having a 7-day rolling plan that you can adjust as necessary is ideal.
OFFER VALUE
You must consistently offer value to your user base; otherwise, they will become disinterested and no longer wish to see your content. If you continually push your sales pages, you are not going to hold your audience's attention for long.
If you spam your audience, they will abandon you.
In general, people don't like to be sold to. However, if you are consistently providing them with high-value good quality content, they won't be put off by the occasional promotional e-mail.
Chapter 5
How Can Affiliate Marketers Monetize Their E-Mail List?
If you have put the effort in and built a significant subscriber base, the work will prove fruitless if you don't know how to monetize it. Below you will find several suggestions for monetizing your subscriber base.
It is worth noting, however, that not all of these methods apply to every niche, and what will work for you is a matter of common sense and research.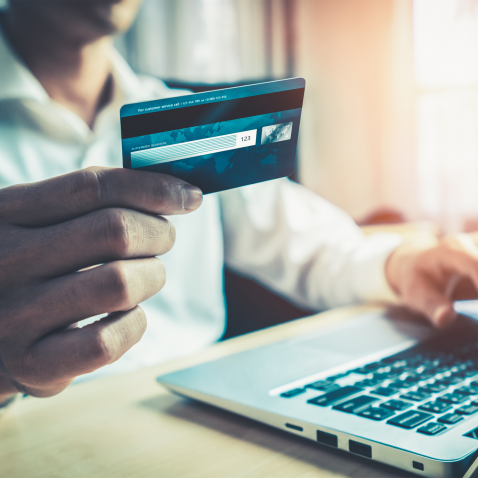 Affiliate coupon codes
Many companies offer coupons to individuals with considerable audiences, and for every sale made, you earn a commission. If you can find appropriate companies within your niche, you can approach them for discount codes to share with your audience.
Promoting products to a highly targeted audience can prove very fruitful.
Promote additional products if you already promote physical products on page
If you are an Amazon affiliate, which deals primarily with physical products, there may be potential to promote a digital product via e-mail, niche depending.
If you run an affiliate blog centered on cookware and kitchen utensils, there may be scope to sell digital products teaching your audience how to cook or digital recipe books.
I.E., You notice that cast iron pans used for cooking steak are selling well through your affiliate. You decide to research if there are any available recipe eBooks for steak available through another affiliate program like Clickbank.
If it exists, there is an opportunity to market additional products to your audience.
Build a relationship with your audience, promote brand authority/trust & awareness
This is always a good idea but proves very successful for affiliate marketers who plan to release their own line of products or dropshippers who want to boost repeat business.
There is no exact strategy per se, but following best practice (non-spammy, high-value content) in your e-mail campaigns will build trust within your audience.
Promote premium content (create a member-only section for premium content, private Facebook groups, etc.)
Maybe you have a member-only section of your website, accessed through a one-time payment or subscription. Possibly, you run an online community through Facebook or other social media.
Promoting through your subscriber list, providing discounts and other offers can result in an uptake of your services.
Ads
If you have a large enough audience, you can approach companies selling products within your niche and offer to promote them for a fee.
Many manufacturers and stores are happy to oblige, as their products will be reaching a highly targeted audience that is very likely to be interested in what they have to offer.
Summary
Affiliate marketing is extremely competitive, and there are thousands of marketers all competing for a minimal amount of space. The ability to build a private audience you can market to is why e-mail marketing is important.
Tapping into your e-mail subscription list to generate revenue takes work and some creative thinking. However, you can only see success by first building your audience.
Affiliate marketers that put the time in have increased their profits by large margins.
I hope you have found this post helpful, is there anything you think I have missed? Let me know in the comments below.
As always, we are trying to offer our readers the best affiliate marketing content on the web, so if you have any suggestions or topics you would like us to cover, don't hesitate to get in touch.
Share the Love
If you found this post useful, please let others know about it by sharing it.