Chapter 1
What is Link Building
Below we will take a look at what link building is, common tactics used by SEOs – particularly affiliates, and some of the best link building tools you can use to ensure link building success.
Before you start any link building campaigns, you must ensure you have an asset worth linking to. For affiliate marketers, that is a quality, well-written & informative blog post, an infographic packed with relevant and easily digested facts and figures, or a video post.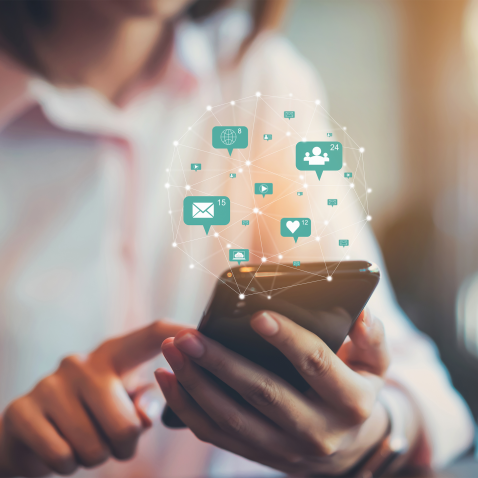 Your content assets must match, and preferably exceed, the quality of your competitors (the guys appearing on page 1 of the SERPs). This can be a demanding and time-consuming endeavor, but the success of any link building campaign rests on the shoulders of your content.
If content is king, then links are queen, placing quality content in front of the right people can source organic links that require no involvement from yourself, and the relationship between both is symbiotic. Once you have successfully ranked quality content through active link building campaigns, you will notice that it generates links naturally; this is what becoming an authority within your niche looks like.
Nearly all link building strategies will follow the steps below; however, they differ in the way you might find the prospect and in how you approach them during outreach:
Choose a content asset you want to build links to (typically a blogpost but it could also be an infographic, video, etc.)
Find prospects (people you will reach out to for link building purposes, this is where a majority of link building tactics differ)
Make sure the prospects are relevant to the content asset you are using
Find the contact details of each prospect
Reach out to each prospect (usually via e-mail)
Track and monitor the progress of your campaign; this is an area where many come unstuck, and various outreach management tools come into play
Chapter 2
Link Building for Affiliate Marketers
Most SEOs and affiliate marketers will use one or more of the below methods to curate links for their site. Usually, it will depend on your chosen niche and, in many cases, your preferences.
Often, people begin to notice they are more adept at some strategies than others; only time and experience will inform you if this is the case. It is always worth trying as many strategies as you can over time to diversify your link profile and gain as many quality, relevant links as possible.
To reiterate the point from earlier, the success of any link building strategy rests on having a quality linkable asset. Without the required level of content, all link building campaigns are doomed to fail.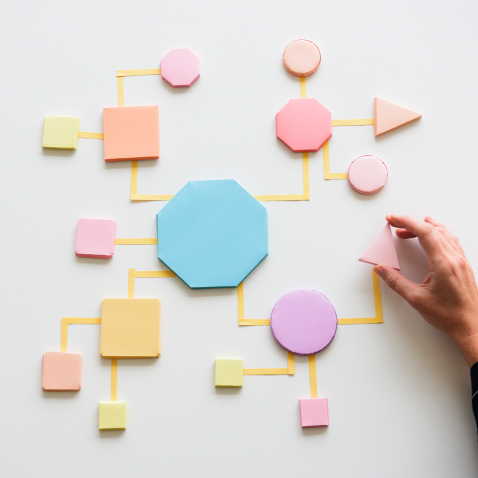 Outreach
All link building strategies involve some form of prospect outreach, but for this article, we will break this definition into two types of popular strategies: shotgun and sniper outreach.
Shotgun outreach:
Using the shotgun link building method, you curate a vast list of prospects within your niche that can range from mildly relevant to highly relevant and reach out to them en masse.
Commonly, this is achieved by using a tool like aHrefs keyword explorer, like so;
Search for the keyword you are targeting with your content asset
Find the SERP overview and click through to the 'Domains' of the top three (or more) competitors.
Go to 'Backlinks' under the backlink profile setting the filters as desired – DoFollow link type, setting platform to Blogs, and English language is a good starting point.
Export this data as a CSV file
Open the CSV in Excel, or Google Sheets, and order by DR (domain rating – the higher the number, the more authority the site can pass onto yours), then remove duplicates in the link URL column, finally delete every column except DR and referring page URL.
Remove lower DR's, although this will depend on your site's current authority
You will now have a list of relevant URLs you can put into an e-mail scraping tool like Hunter to get all the contact information for outreach.
Finally, using an outreach management tool like Mailshake to create a mail merge asking for a link to your content asset.
From here, you monitor your campaign, replying to relevant e-mails as you receive them, setting reminders to follow up if no reply is received. Keeping track of links acquired.
With shotgun link building, you can compound it even further by checking the backlink profile of your list of prospects and repeating the process, making sure not to duplicate the prospects you reach out to.
Sniper outreach:
The sniper method works in much the same way as shotgun outreach, with one significant difference.
Prospects are vetted manually to ensure there is a high degree of relevancy and content compatibility. After you have procured the contact details for any prospects, you then need to craft a unique, highly targeted e-mail for each one.
In the end, you will reach out to fewer prospects for what can be a lot more work, but the success rate for sniper outreach is significantly higher and garners links from more authoritative domains.
Both these types of outreach will result in varying levels of success, but with a little experience, both can be invaluable for building a quality backlink profile.
You may also get offers for a link exchange; this is where you link to one of their content assets in return for a link to yours if their domain has a higher or similar DR it is usually an advantageous deal for both parties.
As a side venture, many bloggers and webmasters will reply by asking for money for what is known as a guest post.
Guest posts have been around as long as blogs have, and unlike sniper or shotgun outreach requires no upfront content asset, although you do need to be able to create one yourself or have it outsourced for you.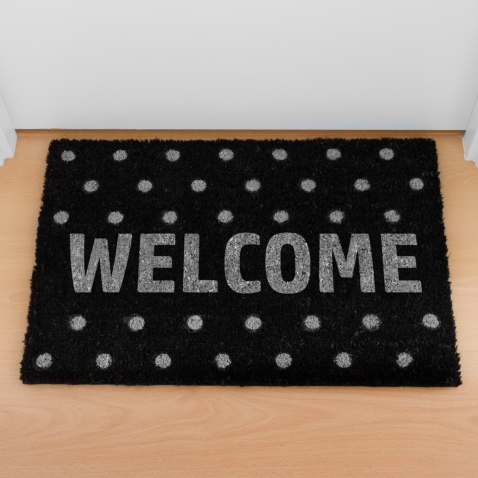 Usually, blogs that accept guest posts can be found using various advanced search operators within google, i.e.:
Keyword + "Blogs Accepting Guest Posts"
Keyword + "Submit a Guest Post"
Keyword + inurl:guest-post
Etc.
There are several lists available online containing search operators that are useful for finding guest post opportunities. Not all blogs request payment for guest posting; if you are known for creating quality content, you will likely be approached to contribute to other websites.
It is worth noting that many websites and blogs will not explicitly state that they accept guest posts; if you think you spot an opportunity within a niche relevant site, it is always worth reaching out. Many quality links can be acquired this way.
If you are still struggling with how to create content for guest posts, QuickSprout has created this hand guide that you can check out.
Chapter 4
Broken Link Building
A broken link is a link that no longer goes anywhere (404 error); this could be for one of several reasons. However, we can use these links to our advantage.
When done correctly, broken link building can prove to be extremely fruitful – leading to many high-authority, niche relevant backlinks pointing to your blog.
Broken link building works like this:
Find a relevant broken link, most likely one that used to point to a page on a competitor's site
If you already have an appropriate content asset, great, if not, you can always create one. Although, you will need to be quick as it is likely you're not the only person employing this strategy.
Outreach to the person linking to the dead resource, and offer up your own content asset in as a replacement.
But how do you find broken links? One of the easiest methods is to use a tool like aHrefs to investigate a competitor's website using the 'best by links' report.
Once you have done this, set the HTTP code filter to '404 not found' to bring up any broken pages and the domains linking to them. From here, you can easily export the list of domains referring to each broken page, and outreach with your own content asset.
Broken link building can be a goldmine of links for anyone prepared to invest the time into it.
There are also handy Chrome extensions available such as Check My Links, which I have gotten into a habit of using. It works by scraping the page you're currently looking at and provides you with link data instantly, including broken links.
Throughout your outreach campaigns, you might come across a piece of content that is good, maybe even great, but you know that they're missing a key point or angle they haven't thought of.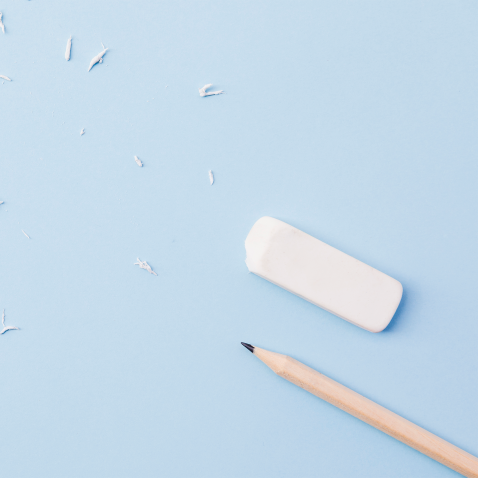 In these cases, instead of asking for a link insertion, you can offer to add to their content. This can be as a quoted citation, or maybe some facts and figures you have access to that they may not, no matter what it is, you must offer value.
In exchange, you can link back to your relevant content asset. This is very similar to guest posting but takes less time to create the required content and can also help to boost your personal brand as an authority.
Sometimes, however, you will come across content that is doing well but is inferior to anything else out there. This provides a perfect opportunity to hijack links pointing to that content asset.
Entering the page URL into a backlink profile tool such as Ubersuggest, aHrefs, or Moz will provide you with a list of domains linking to that page.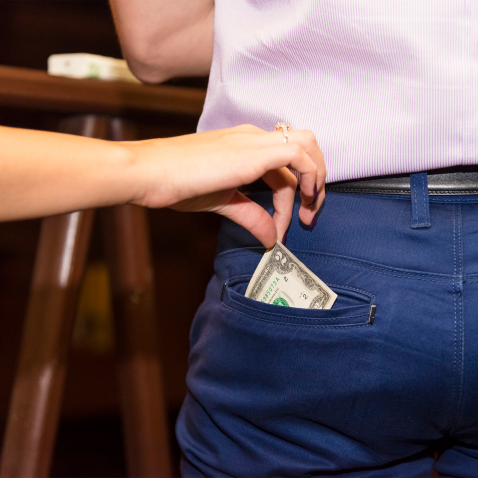 If you have appropriate content already, that is beneficial, but you can always create a superior piece of content for this purpose.
Once your content asset is in place, you can then gather the contact details for all those domains, and outreach offering your superior content as a replacement for what they are already linking to. After all, if it is likely to improve their user's experience on their site, why wouldn't they?
Chapter 7
Purchasing Links
There are numerous services on the web offering links for cash. However, this is exceptionally black hat, and caution needs to be used if you are considering this option.
Google frowns upon "Buying or selling links that pass PageRank. This includes exchanging money for links, or posts that contain links; exchanging goods or services for links; or sending someone a "free" product in exchange for them writing about it and including a link"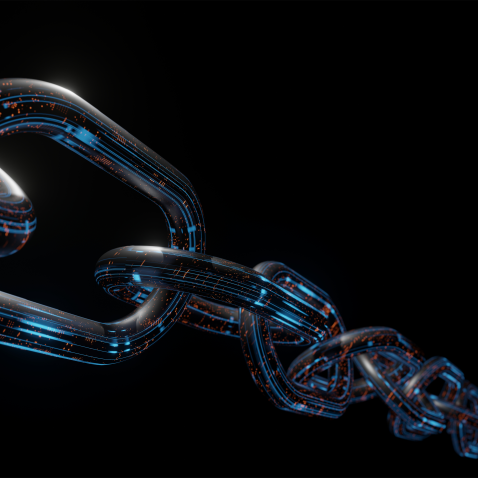 Google is quick to penalize anyone found purchasing backlinks; with that said, many quality vendors are selling low-risk links, with their customers seeing noticeable results.
If it is something you are considering, then the best advice I can offer is to do your research, buying links from low-quality PBNs can be disastrous. When purchasing links, only use well-known vendors who have the reviews to back up their service.
Chapter 8
Best Tools for Link Building
Below is a shortlist of tools that are industry standard for link building applications, with a brief overview of each; however, this is only a handful of the available tools. If you are interested in learning more about link building tools for affiliate marketers, we have a post dedicated to the subject here.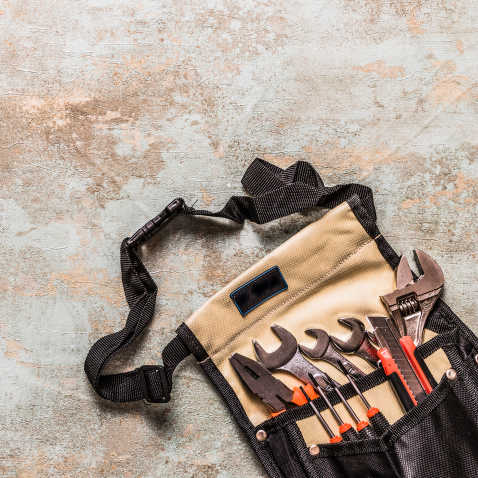 Link Research & Prospecting Tools
aHrefs
Holding one of the biggest backlink databases in the world has made aHrefs a staple in SEO and online marketing circles.
For link building, aHrefs is commonly used to analyze the backlink profile of your competitors' pages, allowing users to find niche relevant prospects for outreach.
Scraping & Vetting Tools
Hunter.io
Hunter.io allows the user to find otherwise unavailable contact information instantly. By inserting your target domain into the search bar, Hunter.io will quickly scrape several locations to find any e-mail addresses associated with that domain.
This can be done singularly or in bulk, allowing you to scale your link building campaigns appropriately.
Neverbounce
Often when you have found contact information for prospects you wish to conduct outreach to; you will find that the only reply you receive is a bounce message. This means that the e-mail in question is no longer in use.
This can waste time and money. Fortunately, with a tool like Neverbounce, you can verify that a mailbox is still in use before you begin your campaign.
Outreach Management Tools
Mailshake
Mailshake is used for mail management and campaign monitoring, allowing the user to construct personalized cold outreach templates to scale their link building efforts.
Not only that, but the option to automate follow-ups and responses based on several actions such as e-mail opening, clicking links contained within the e-mail, or responding to replies from prospects is an invaluable time-saver.
Summary
I hope this introduction to link building has gone some way to inform you of what link building is and why we need to do it. We will follow this blog shortly with a full, in-depth guide on advanced link building tactics and strategies, so be sure to check back regularly.
Link building is an important step in promoting your affiliate blog, giving authority to your site and improving rankings. It is essential that all affiliate marketers are aware of what link building is and how it can help or hinder your blog.
We are always looking to deliver the most relevant content to help affiliate marketers on their journey, so if there are any topics you would like to see explained, don't hesitate to get in contact with us.
Share the Love
If you found this post useful, please let others know about it by sharing it.