Chapter 1
What is The Difference Between a Blog and a Vlog?
What is a vlog? And how does it differ from a blog?
We are of the opinion that a good blog platform used in conjunction with quality video content will be the key to success for affiliate marketers going forward.
There has never been a better time to get into video creation than now, with the tools needed to curate quality video content readily available.
So, if you are considering adding video to your affiliate marketing arsenal, keep reading, as we dive into the types of videos you should be doing, and the advantages they bring.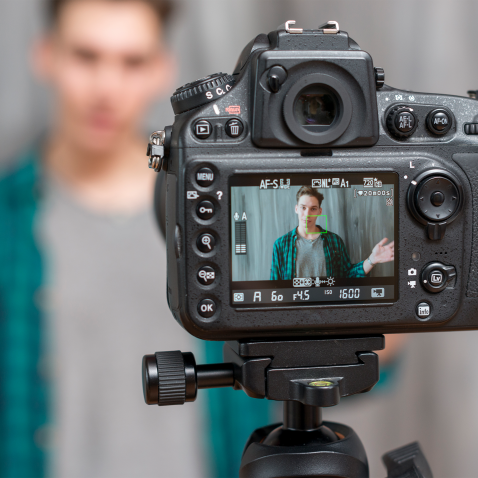 Commonly, affiliate marketers focus on blogging platforms for promotion. However, with the rise of YouTube, many affiliates are placing their sole focus on video marketing with great success.
The only difference between a blog and a vlog is the medium used to deliver information. Blogs (short for weblogs) are articles and online posts using the written word to deliver content.
While vlogs (video blogs), as the name implies, use video as their medium. The information delivered can be precisely the same; the only difference is the format.
It is not uncommon for bloggers to repurpose successful posts into videos to further their reach.
Building up an audience on a platform like YouTube can take a considerable amount of time – especially when compared to the organic search available through blogging and SEO tactics commonly used by affiliates.
Still, there is something to be said for leveraging video in your marketing campaigns – viewers retain 95% of a message and, in turn, your brand when delivered by video, compared to 10% by text.
In 2017 videos made up 69% of all global consumer traffic; that's a lot of potential eyes ready to consume your content.
It is my opinion that including video marketing strategies into your affiliate promotion is the future for affiliates. Even the simplest change can have a massive impact, marketers using gifs in Facebook ads are seeing more success than those who aren't.
Chapter 2
Video Marketing for Affiliates
I believe that going forward, the most successful affiliates will use a combination of blogs and vlogs – with custom videos interspersed within their written blog content. YouTube is now the world's second-biggest search engine after Google, so it only makes sense to compete in the results pages of both.
Not only that, but traffic from YouTube can be funneled to your blog, and vice versa, with blog traffic being funneled to YouTube. So, not only is the relationship symbiotic between the two, but you can create another revenue stream by monetizing your videos with ads.
Why Affiliates Should Implement Video Marketing Strategies
A third of all online activity is spent watching video content, and with video leading to a 157% rise in organic traffic, the power of video marketing is hard to ignore.
I'm sure you, like us, have spent countless hours perfecting your on-page and off-page SEO in an effort to improve your position in the SERPs. Makes sense, right? Higher position = more traffic, meaning more opportunities to convert users into sales.
What if I were to tell you that having a video on a landing page increases the likelihood of it appearing on page 1 by 53%? Or that blogs containing video typically boast 3x more backlinks than written content alone?
Dwell time has also been noted to increase by 88% if a video is featured onsite, giving you more time to convert the user into a sales transaction.
Maybe you don't want to appear in video, for a multitude of reasons, and that's ok – there are plenty of video creation software options that allow you to create animated videos – perfect for how-to and explainer videos.
For product reviews, you can simply film close up interactions with the product, with some b-roll spliced in and pay a voice actor from freelance services such as Fiverr to record a talk-over for you listing the product specs, etc.
There are many reasons an affiliate marketer might not want to appear in videos – maybe you already film videos for your personal brand/ another project, or you are just uncomfortable on camera.
That doesn't mean you have to miss out on the advantages video can bring to your blog.
There are many types of video that are popular on YouTube, from storytimes to product reviews. But we will focus on the kinds of videos affiliates should be concentrating on.
Types of vlogs affiliates should consider using:
Product Reviews
Pretty self-explanatory, you get the product and film yourself reviewing it. For new affiliates or affiliates in niches that are primarily high-ticket items, it will not always be viable to create product reviews due to the expense.
However, if you have a range of low-ticket items you can afford – doing a video review of them will increase conversions, and in turn, they will pay for themselves. If it is not a niche you personally participate in, you can also run social competitions to give the items away each month, increasing social engagement and backlinks.
If your affiliate blog is a significant enough authority, you may have enough clout to ask the product manufacturers outright if they want to provide you with a product to review – even temporarily.
You don't have to create product reviews for every single product that you promote; however, given that users are 64-85% more likely to buy after watching a product video, there is a significant amount of sales to be gained if you do.
Explainers
Explainers are likely to be used within your promotional content as how-tos. Since your promotional material is created to build backlinks and pages with video content boost backlinks by 300%, it is a strategy worth employing.
Ideally, explainers will be something you can create yourself. Yet, that can take an excessive amount of time.
By using tools like Biteable, it is possible to create professional-quality explainer videos in a fraction of the time it would take to set up and film content. Not only that, but you can maximize your potential by repurposing all your old blog content into explainer videos to further increase your backlink opportunities.
Brand Ads
If you are running ads, video can be a great way to boost engagement and conversions.
The average CTR (click through ratio) for Facebook ads across all industries is 0.90%. However, towards the beginning of 2019, Facebook made it possible to use gifs in ads.
This is very powerful and allows you to create a good impression in a short amount of time – even YouTubes bumper ads only last 6 seconds. Using extremely short-form video content helps your advertisements to stand out against the white noise of social media.
Presentations
Presentations are a mix between an explainer and a product review video and are especially suitable for affiliates that market software.
Using screen capturing, you can create videos showing ways in which the software can be used, which may not appear evident at first. Doing so lets the customer know how the product can be used to solve the problems they are currently experiencing.
The same is true for real-world products; however, creating a presentation video typically requires you to have some hands-on experience with the product.
By showing how the product can meet the user's needs, especially in unexpected ways, improves customer trust and niche authority.
These days, it is possible to record great-looking videos using the smartphone in your pocket, and for beginners, this is your best option. There are numerous gadgets and peripherals available to help you get the best shot possible, and most are unnecessary – at least at first.
With that being said, we do think a certain level of quality should be aimed for without the need to break the bank. Below is a list of things we believe are essential for the affiliate marketer looking to spice his content up with some video.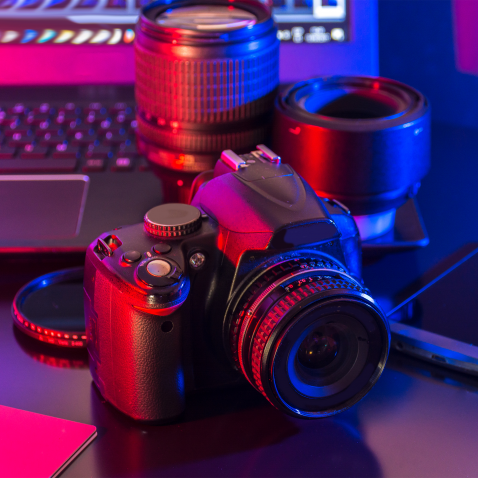 Camera
If you have a modern smartphone, there is a high possibility that it will be able to provide you with an acceptable level of video quality. Creative lighting and shot choices will all have a more substantial impact at first than your choice of camera.
Although after a while, you will probably want to add a dedicated camera to the mix, not only to improve the quality of your videos – but to film more than one perspective at a time.
Camera Support
Cheap camera tripods are readily available online, and most have attachments available to rig a smartphone to them. You can use a stack of books instead, but having a tripod that is easily moved around is a far better solution.
Lighting
Lighting doesn't need to be fancy, having an area to film that has large windows to let in natural light can be enough. With that said, LED lighting can be picked up relatively cheap, allowing you to upgrade your setup over time.
Video Editing Software
Video editing software is vital, you want to be able to add titles and transitions to your video. Most PCs and Macs come with native software that will do the trick.
Many video editors used Adobe Premiere Pro as standard, yet, Blackmagic offer a free alternative that is every bit as good called DaVinci Resolve.
A Good Backdrop
Possibly one of the most critical elements required to make your videos a success is an excellent backdrop. You don't need to spend money renting a studio or converting an area of your home, but a clear, uncluttered background is essential.
Regardless of your audio-visual quality, if your backdrop is an untidy mess, viewers will immediately dismiss your video as unprofessional. A little bit of time finding a neutral background to film on will make all the difference.
Summary
If you are thinking about introducing video to your affiliate marketing skillset, the #1 piece of advice I can give is just to do it. The first couple of steps are the most difficult, as you tackle getting comfortable on camera and learning to navigate new software.
Before you know it creating video will become second nature to you – leaving you to reap the rewards.
Have you found this post helpful, or is there anything we should add? Let us know in the comments below if you are having success with video marketing strategies as an affiliate.
As always, we are looking to create the best online resource for affiliate marketers, so if there are any topics you are struggling with – don't hesitate to contact us, and we will endeavor to do an in-depth post on the issue.
Share the Love
If you found this post useful, please let others know about it by sharing it.