Social Media
What is Social Media Marketing?
Social media marketing has evolved over time – starting out as a way for small and large businesses alike to share their content online and drive traffic towards their online assets. To being used as a fully-fledged marketing platform, driving sales directly and providing analytics for brands & businesses to adjust their marketing strategies accordingly.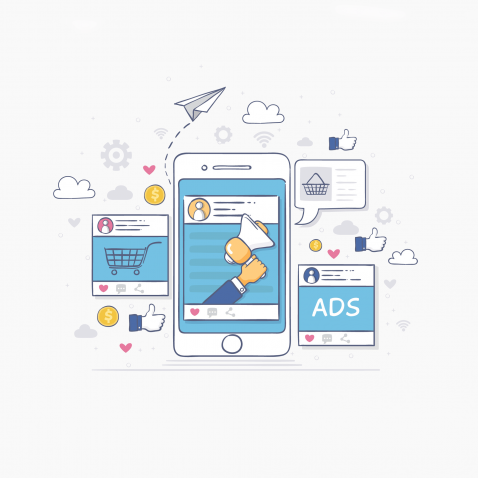 Marketing on social media typically forms one part of an overall marketing strategy, working alongside search engine marketing & forms of outbound marketing to improve general visibility and brand awareness. This is achieved in several ways; sharing content from your online assets, running paid social ads, or building communities & groups.
One major advantage of social media marketing is how targeted your audience is, your typical userbase is either already aware of your brand, or broadly interested in your niche/industry. Not only that, but most social ad platforms hold an incredible amount of data on their users, allowing you to run highly targeted ad campaigns that only reach users that are predicted to have a high level of interest.
Facebook's ad platform is probably the most comprehensive on the market allowing you to be very specific with your target audience, and even branch out into 'look-alike' audiences with barely any additional effort. We have several posts regarding Facebook ad strategies, from how to run your campaigns, to A/B testing your creatives & copy to boost conversions.
Social Media
Social Media Marketing Platforms
Social media marketing is filled with options, there are many platforms that you can use to boost engagement, drive sales, and increase traffic. But which social media platform best suits your needs?
Below I have listed the 6 most popular platforms that you need to consider for your marketing campaigns.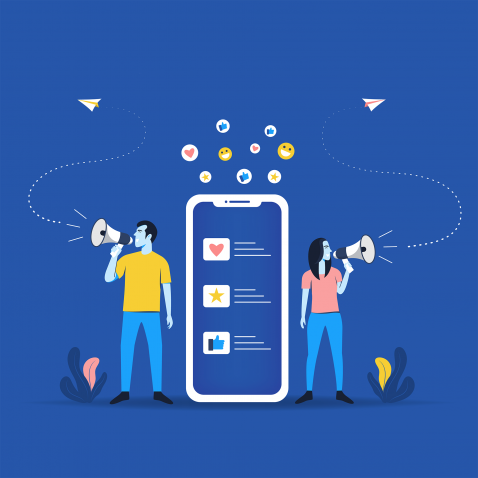 Facebook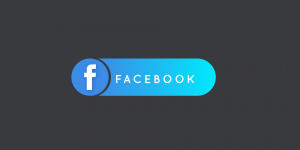 Facebook is gargantuan, it is not only the biggest social media platform, with an estimated 2.5 billion monthly users – it is the largest platform period. For businesses that need to engage their audience consistently, Facebook is the platform to use.
Offering reviews, and an extra avenue for customer service – having an active and appealing Facebook page is vital if you want to provide quality customer experience and remain competitive. Using Facebook as a marketing platform is relatively simple, as most media works exceptionally well.
Videos, images, gifs, text, stories, and an easy to use live function all provide ways for you to interact with your userbase. Not only that, but many businesses have taken to building private communities – based around sharing knowledge of their industry or niche to become recognized authorities within the space.
Even if you aren't running a Facebook page for your business, or building a community, Facebook can still feature in your digital marketing strategy. Affiliate marketers like ourselves run Facebook ads almost exclusively to generate leads, and drive traffic to our other affiliate offers to boost sales.
Great success can be found by leveraging Facebook's ad platforms highly targeted audience facilities.
Twitter
Twitter is best used by businesses that like to keep their finger on the pulse with industry news – building authority by sharing developments in real time with their audience. A fast-moving platform, Twitter users are typically looking for news, updates, and information.
If you regularly publish fresh original content on your other digital assets or marketing streams, using Twitter to share them can help boost traffic significantly. Luckily, there are several tools available such as Buffer that marketers can use to schedule and automate content on twitter – allowing you to build authority on the platform semi-autonomously.
Twitter also provides us with the opportunity to further engage with our audience through sub-tweets and replies.
LinkedIn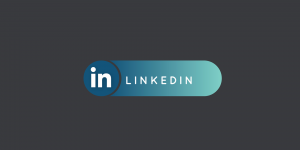 LinkedIn is the social media platform for professionals, with an estimated 675 million users this is the perfect platform for B2B marketing and lead generation. Brands and businesses regularly used LinkedIn to post job openings, case studies, and other relevant industry news to boost engagement and build authority.
One of the best attributes of LinkedIn is that it's user base are often more receptive to networking opportunities and connecting with people to form mutually beneficial arrangements.
The advertising platform on LinkedIn carries a more significant monetary investment than Facebook, but for B2B brands it can prove invaluable – with many using LinkedIn as their sole source of generating leads.
The reason it is so successful is that you can directly target industries that are interested in your products & services, even going so far as to target individual job descriptions – meaning you can position yourself in front of the people who make decisions much easier than ever before.
Similar to other socials, LinkedIn allows the formation of groups to build communities. However, because LinkedIn is aimed at professionals, groups are filled with industry leaders and influencers – giving you the chance to connect and engage with the top guys and girls within your industry, and even be recognized as their peer.
YouTube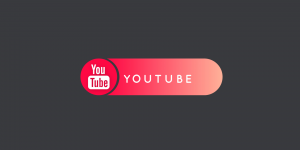 After Google, YouTube has grown to become the second largest search engine in the world with an estimated 1 billion hours of video being streamed every day. Video is a highly engaging content medium that offers significant opportunities for digital marketers; with 64% of people claiming they are more likely to complete a purchase after watching a video.
Compared to traditional video media, YouTube reaches more 18-49 year olds in the US than any cable network, with an audience of 2billion monthly users. Out of that 2billion, almost 75% will watch branded video content each week.
Undoubtedly the biggest advantage of using YouTube is having access to unlimited levels of video hosting, for free. Since many of us already have the capacity to create videos, that means we only need to invest our time to create the content.
Videos hosted on YouTube are commonly featured in Google SERPs over traditional websites, meaning that you may have twice the exposure than you would have had otherwise.
Not only that, but running ads on YouTube is a fantastic way to convert a highly targeted audience into sales – displaying ads related to their previous watch history.
Pinterest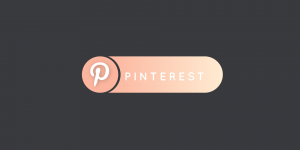 Pinterest is an interesting social media platform that is being used, particularly by affiliate marketers, to drive massive amounts of traffic to their site & affiliate offers. Being entirely visual, Pinterest allows the user to post or 'pin' attractive photos and images featuring short descriptions, and more importantly, direct links.
What makes Pinterest so interesting is it's user demographic, with an estimated 80% of its 300+ million users being female.
If you are working within a niche or industry that is highly targeted towards women, and you're not using Pinterest, you are leaving money on the table. Homeware, cookery, gardening, and various craft niches all perform exceptionally well on the platform.
Engagement can be significantly higher on Pinterest than other platforms, by building a following then leveraging groups you can reach a significant audience within a relatively short amount of time. And for affiliate marketers, Pinterest allowed the direct insertion of affiliate links into pins including Amazon Associates and others.
Meaning that not only can you drive traffic to your website or landing pages, you can convert straight from Pinterest. It is also possible to promote pins, and I would recommend promoting your highest performing posts to boost ROI.
Instagram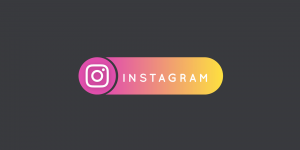 Instagram allows marketers & brands to engage with their audience in a way that no other social media offers. With engagement rates 2000% higher than Twitter and 58% higher than Facebook, from a userbase of over 500million active monthly users.
Using Instagram in your marketing, however, may take longer to see comparable results compared to other platforms if you are trying to build your brand. Since influencer marketing has become huge within the last few years, building yourself as an authority, or influencer, within your niche is vital for longevity.
With that said, audiences on Instagram are highly receptive to paid ads when compared to other platforms. Instagram ads also allow for links directly to your landing and product pages which can result in a meaningful impact on sales.
Instagram ads run very similarly to Facebook (not surprising as Facebook own the platform,) you can find a blow-by-blow account of how to launch an ad campaign here.
Strategies
Social Media Marketing Strategy
If you have never ran a social media marketing campaign before, it can be overwhelming at first. What platforms should you use? How do you know that to track? When to split test?
So, to give you a helping hand, we have come up with a 6 step system below that you can follow to launch any social media marketing campaign, across any platform.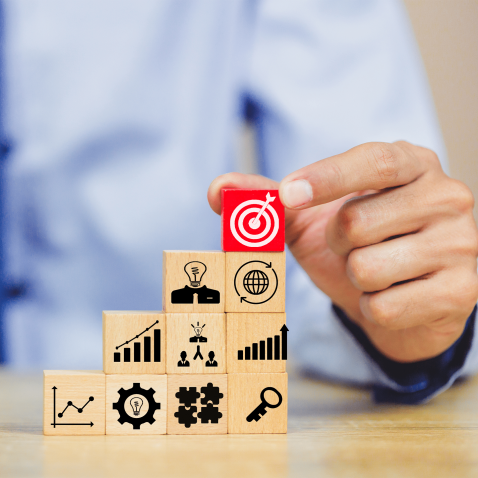 1. Set Goals
Before you launch any social media marketing campaign, you must set goals by which you can measure your success. Without setting realistic and attainable goals for yourself from the outset, how do you know that your campaign is performing as intended?
Social media marketing goals will typically align with your overall goals as a business, and you will already have strategies in place for progression – use social platforms to complement your overall business plan.
Most digital marketers like to use the SMART acronym when setting goals for their campaigns, SMART stands for;
Specific – You need to know what you want to achieve, specific to your business needs.
Measurable – How are you going to measure your success? What Metrics are important, and which ones are merely for vanity purposes?
Attainable – Goals should be realistic, if they become too lofty it can be discouraging when they aren't achieved. Focus on smaller goals that lead to an overall larger vision.
Relevant – Your goals need to fall in line with the vision for your business as a whole, are you using social media marketing to boost brand awareness? Or do you want to boost sales and generate leads?
Time – Setting a realistic timescale is a good way to measure your performance. It can also help you learn how long it actually takes to see results. At first you may not realise how long it can take to, for example, increase email sign ups by 10%.
But once you have achieved it, you now have a benchmark by which you can measure your performance.
The goals you set will be different for each campaign, and should act as a counterpart to your business strategy as a whole.
Typical social media marketing goals include:
Boost Brand Awareness
Drive Sales Traffic
Generate More Leads
Improve Your Marketing ROI
Grow Your Audience
Improve Customer Experience/Service
Boosting Brand Engagement
Your goals may be different for each platform, as not all platforms perform equally well for every need. LinkedIn is full of professionals and is best targeted by B2B businesses, while Pinterest users are more likely to be female millennials – Instagram has a more diverse audience, with minorities making up a large percentage of users.
The way you market to each group, and across each platform, will need to be targeted for your needs, and varied across platforms.
2. Research Your Audience
Before you can grow your userbase and build your brand, you need to understand who your audience are, how they use social media, and what you can do to take advantage of that. One common method of doing this is by creating marketing personas – putting yourself in the shoes of your target demographic.
This is a tactic that marketers have been using for decades and the simplest way to do this is by using the 5 W's (who, what, where, when, and why,) followed by a final 'how' question.
Who are they? (ages, gender, geo location, job, hobbies, etc.)
What are they after that you can provide? (information, education, services, products, etc.)
Where are they likely to be looking for this information already? (Google, social platforms, niche forums, etc.)
When are they searching for content? (do searches increase at a certain time of day or at a certain point in the month, around specific holidays and celebrations, weekends, etc.)
Why are they after this content? (what are your users end goals? How can you help them achieve them?)
How do they consume content? (do they prefer video? Or, will an infographic or custom image set perform better?)
It is likely that you already know the answers to these questions, but it is a useful exercise to perform anyway, as you may gain some insights that you missed previously.
Thankfully, there are many social media analytics tools that we have at our disposal to make this task much easier – all good marketing campaigns are based on real world, tangible data.
By doing thorough and in-depth research, we can not only target the correct audiences via the most suitable platforms – improving conversions, we can reduce our ad spend significantly, increasing ROI overall.
3. Metrics
After steps 1 & 2 you should have an understand of what your goals are, and your target audience – but how do you keep track of your success? Its important to focus on the metrics that actually align with your goals, instead of vanity metrics such as likes.
So, what should we realistically be looking for?
Reach: How many unique users are your social posts reaching? Is it getting shared by users? Tracking your reach will allow you to determine how well youa re performing across your other metrics.
CTR/Click Through Rate: This is how many times the content on your posts/ads is being clicked by users. This is a vital metric to track and understand, as it's helps you appreciate how users are navigating your sales funnel – allowing for adjustments and improvements to be made.
Engagement: Knowing your level of engagement can be a key indicator of if your creatives and copy are working, or if they need adjusting and optimizing. If you take the number of interactions you've received and divide it by impressions you can determine if your rate of engagement is satisfactory for your level of reach.
These are only a handful of metrics you can potentially monitor during your social campaigns, Hootsuite have an in-depth post regarding useful social media metrics you should be tracking, and what they mean.
4. Competitor Analysis
Now we have goals in place, ways to measure our success, and an understanding of who are audience are & how we can deliver what they need. Yet, before we create content and start publishing ads, there is one final step we need to take.
Competitor analysis.
The easiest way to do this is by investing in some 3rd party competitor analysis tools, these will provide you with data regarding the strategies your competitors are implementing, and how well they are performing.
However, a simple manual review can still provide you with a wealth of inspiration and information – what channels are they using, what medium seems to be popular (video, images, etc,) what do you like about their content, what don't you like.
Unsure of who your competitors are? The fastest and simplest way to find out is thinking about how you would like your users to find your own brand. What are they searching for in Google and on social platforms?
Use these search queries yourself and take note of all the top ranked sites within the SERPs or social searches. These are your main competition, the more often they appear, the more significant their share of voice is.
5. Content Production
Now that we've taken all the above steps, and performed correct due diligence for each one; we have all the information we need to start creating content for our campaigns.
Depending on the type of content that performs well within your industry or niche, you may be able to create it yourself if you have the necessary skills. If not, you are going to either need to learn how, or reserve a budget for outsourcing.
Videography and video editing, for instance, are highly specialized skills that even a lay person can tell the difference between a quality video product, and something that has been created by people with little to no experience. Most people are capable of creating suitable custom images and written copy, but many lack the ability to create quality video in-house.
Alongside content creation, you need to keep aa content calendar. If you are running campaigns across several platforms you need to remain organized to keep on top of your posting schedule.
Not only that, but by creating a posting schedule that is informed by prior research, you can choose the optimal times of day to publish, and ramp up publishing at times where there has been noticeably more engagement (maybe holidays or celebrations,) and reduce it when there's a lull.
6. Test, Optimize, Retest
Digital marketing success relies heavily on continuous testing, optimizing, and retesting. By split testing your ad creatives, headlines, copy, and any other variables you can continue to refine your content to increase ROI and conversions.
We have previously written in-depth about our favorite split testing strategies, and you can find our posts here.
Summary
Thank you for making it to the end of this post, I hope it has given you some insight into social media marketing and how it can be a useful part of your overall marketing strategy.
Do you currently implement any social media marketing into your campaigns? If so, has anything surprised you about it? Let us know in the comments below, and feel free to share any hints or tips you have discovered along the way.
As always, we want to create the most relevant content for our audience, so if there is anything you are currently struggling with or questions you want answering, please feel free to reach out. We will do our best to include any queries in future blog posts.
You can also join our free Facebook community here where over 4k marketers are currently sharing their strategies, and marketing hints and tips, boosting everyone's success. We have also recently released a case study detailing how we make $30k a one month from Facebook ads, we detail our whole process and have shared it with the world for anyone to copy.
Share the Love
If you found this post useful, please let others know about it by sharing it.