SEM
What is Search Engine Marketing?
If you look up search engine marketing on Wikipedia, you will be met with the following description:
"Search engine marketing (SEM) is a form of Internet marketing that involves the promotion of websites by increasing their visibility in search engine results pages (SERPs) primarily through paid advertising."
So, what does this mean for us?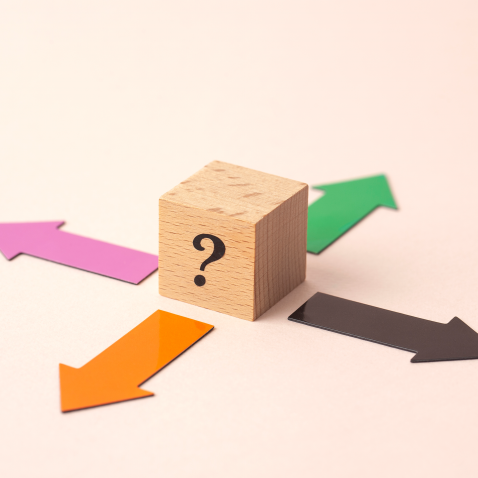 If you have been running affiliate offers through a blog or other website and are seeing no success from your SEO efforts – it might be time to consider search engine marketing.
While SEO is about optimizing the content and technical aspects of your website alongside some promotional elements, ala link building, to appear higher in the SERPs. Search engine marketing focuses on improving your visibility through a combination of both organic and paid search opportunities.
Whats the Difference?
SEM Vs. SEO
So, what are the key differences between search engine marketing and SEO & how can we use each to our advantage?
Below we will explore how and why you should be employing both SEM and search engine optimization within your marketing campaigns.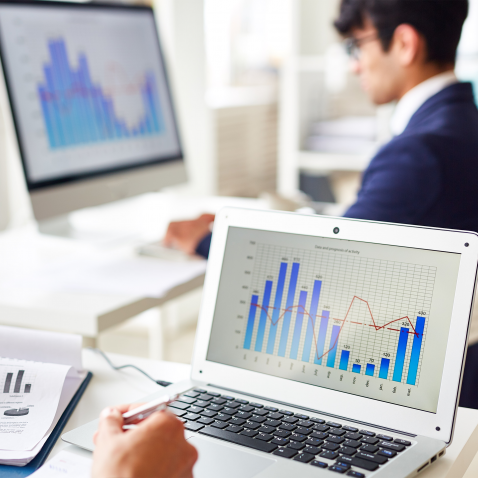 Search engine optimization focuses on improving and optimizing your website's technical performance as well as concentrating on SEO keyword-optimized content & internal linking. Together, this means that not only does your site perform well from a technical standpoint, but it is user-friendly and easy to navigate – filled with content designed to be successfully understood by Google crawl bots, improving SERP visibility in the process.
There is also a promotional aspect to SEO, by creating and then leveraging quality content assets to perform various methods of outreach in return for backlinks – a crucial element if you want to improve your SERP ranking.
Backlinks are used to inform the search engines algorithm that you are a trusted source of information that deserves to be seen within organic rankings.
External links are upvotes for Google.
If you reread the definition of SEM from the intro, you might be wondering; is paid search the same as SEM? As it stands to reason that you can manipulate your visibility through paid ads.
Marketers tend to have different views on what SEM is and whether or not it differs from PPC. It is my opinion that SEM is the union of both search engine optimization and paid search – working together to improve visibility, traffic, and conversion rates.
By utilizing highly optimized content on your site, as well as your landing pages & funnels, the chance of appearing within organic search increases, and by using CRO best practices, you can boost conversion. Then, by running paid traffic to these assets, you further increase leads and sales.
Do you strictly need to use both SEM and SEO? No, but the advantages of combining the two are hard to ignore. Organic search visibility essentially provides free traffic clicks, and with SEO best practice implemented delivers a solid foundation for future expansion.
When used as part of a search engine marketing campaign in conjunction with paid search, you can quickly boost your brand recognition by placing your content directly in front of a highly targeted audience. If you aren't targeting your audience correctly, you are leaving money on the table.
SEM Keyword Research
Keywords, Are They Important?
If you are already involved with any digital content marketing or affiliate marketing, you are likely well versed with keywords.
If, however, you are new to the industry, a basic explanation is this:
A keyword is a query used within a search engine that has a significant level of volume.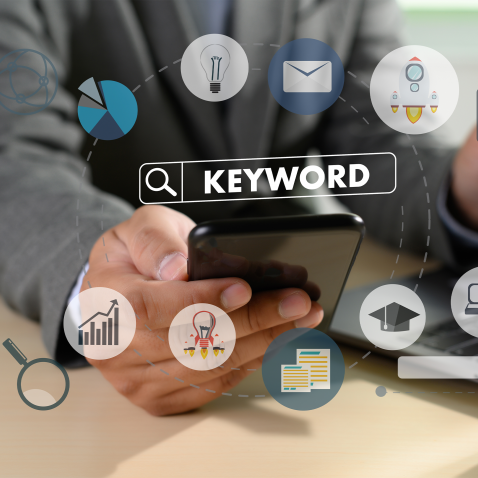 So, why do we need keywords & how important are they?
Keywords are the foundation that any digital marketing campaign should be based upon, especially search engine marketing. Keywords not only inform your SEO strategy for content production and SERP visibility, but they also dictate the audience your paid ads will be placed in front of.
Correctly researching keywords will ensure the success and longevity of your campaigns, allowing you to operate within not only the same space as your competitors but areas they may have missed.
We have several keyword research articles published already, including a general overview, PPC strategy, and the best tools to use for keyword research.
Keyword Research for Search Engine Marketing
The keywords you choose will either make or break your SEM marketing campaigns, so you must perform your due diligence during the keyword research phase.
To correctly perform the required research, you're going to need access to some keyword research tools – some are available for free, but most are subscription-based. Although Google Ads keyword planner is a good starting point.
Still, how do I know what the correct keywords are?
High volume, low competition keywords are the order of the day – reducing the CPC (cost per click) while increasing the likelihood your ad's will appear high within the SERP.
Not only that, but you need to be targeting the keywords that your target audience will be searching for – it may not always align with industry terminology. If, for instance, you have a contracting business that specializes in post-flood reparations, you need to optimize your keyword selection for terms your audience may be searching for.
Tools such as aHrefs or Ubersuggest are great for this application, allowing you to pull a list of related or similar keywords based off of a single 'seed' keyword.
For example:
Using the seed keyword 'flood repairs,' aHrefs brings back over 3000 keyword ideas that we can potentially target with our search engine marketing ad campaign.
Most keyword research tools will provide you with all the information you need to conduct a successful campaign, including search volume, competition difficulty, and an estimated cost-per-click for each term.
Using this information, you can assess the viability of each keyword based on how relative it is to your business, the level of competition, and your current budget.
However, a low budget doesn't necessarily mean that you can't remain competitive.
Google AdWords
Ad Auctions
One misconception about paid search is that marketing teams with the biggest budget will always win. And while it certainly doesn't hurt to have a hefty budget, it is not the only factor taken into consideration.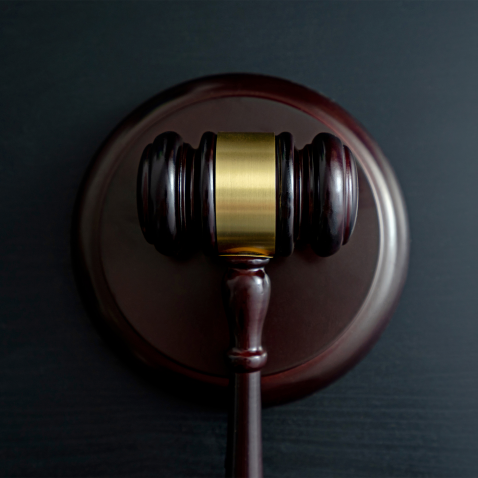 Having a significant ad budget is always a boon, especially when targeting highly competitive keywords, but it is not a prerequisite for success. All ads go through what is known as the 'ad auction' before appearing within the SERPs; for this blog, we will focus on Google AdWords.
Every time a search query is entered into Google the ad auction begins, to make sure you are participating you need to identify the keywords you want to target and make a bid (state how much you are willing to spend per click).
If Google decides that the keywords you are targeting are relevant to the users' search query, your ads are entered into the auction.
How to Win the Auction
All ads won't appear on all searches; during the auction, several factors are considered when deciding ad placement within the SERPs.
Also, not all keywords have enough buyer intent to display ads within the results justifiably – remember, Google is always looking to provide the best experience to the user making the query.
With that being said, the main points Google takes into account when auctioning your ads is the maximum bid and 'Quality Score' of your ad. Maximum bid, as the name suggests, is the maximum amount you are prepared to pay per click for that keyword.
Quality Score is a metric provided by Google, based on the quality of your advertisement copy. Google then calculates your maximum bid against the quality of your ads score to determine ad placement – this calculation is called ad rank.
The formula for ad rank is:
Ad Rank = Maximum CPC Bid x Quality Score
Factors that determine your ads quality score include; relevant, CTR (click-through rate), and landing page copy.
Quality Score vs. Maximum Bid
What is more important, your quality score, or your maximum bid?
Thoughts differ on this subject, but to me, quality score is a much more important factor when running SEM ads. Not only are higher quality ads more likely to produce a more significant conversion rate, but your ads will achieve more top positioning within the SERPs for a smaller cost per click.
These factors will all lead to a higher ROI on your ads, increasing revenue from your campaigns. With the way Ad Rank works, it is entirely possible for the lowest maximum bidder to achieve the highest ad placement for a keyword.
Because of this, it is my opinion that your ads Quality Score is the single most important metric in search engine marketing. The influence it can have on your PPC campaigns and ROI is staggering – and it is often overlooked in favor of higher maximum bids by inexperienced marketers.
Affiliate Marketing
SEM for Affiliate Marketers
Nearly all search engines have a capable ad platform for you to leverage; however, the most used and well-known is Google AdWords.
Using Google AdWords in conjunction with SEO marketing through websites and blogs can significantly boost your earning potential and shouldn't be overlooked.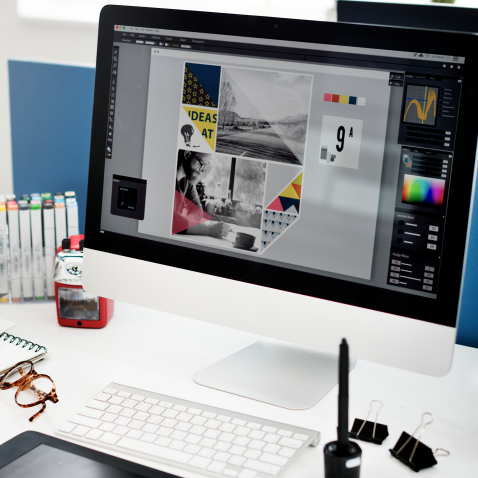 It should be mentioned, that while search engine marketing leverages PPC ads, not all pay per click platforms qualify as SEM. For instance, Facebook and various other social media platforms offer PPC ad capabilities.
While social PPC can be beneficial in affiliate marketing efforts, it is not the same as pay per click in search engine marketing. The main difference is that SEM is an 'inbound' marketing strategy, meaning that our paid ads and organic search are displayed in places that our audience is actively seeking them.
Conversely, social media PPC platforms display ads to users who may or may not be interested in them within their feeds – meaning they aren't actively seeking a solution, service, or product, making it a form of 'outbound' marketing.
These are two distinct types of PPC advertising.
Summary
Are you currently seeing success with search engine marketing? Or do you prefer focusing solely on PPC or SEO?
Let us know in the comments below, and feel free to share any hints or tips you have picked up along the way.
At Optimize to Convert, we are always looking to deliver relevant, up-to-date content covering the affiliate marketing topics that you guys want to see.
So, if there is anything you are currently struggling with or unsure of, don't hesitate to contact us. We will endeavor to feature any topics or questions in a future post.
Share the Love
If you found this post useful, please let others know about it by sharing it.