Social Media
What is Pinterest?
Pinterest is an image-centric social media platform that allows users to share their favorite images of projects, hobbies, products, and services.
Primarily working like a personal online bulletin or pinboard, Pinterest is commonly used as a bookmarking tool to save ideas, recipes, etc.
Users create boards to save or 'pin' images relevant to their interests. Often, pinned images act as links to external content such as news stories or blogs.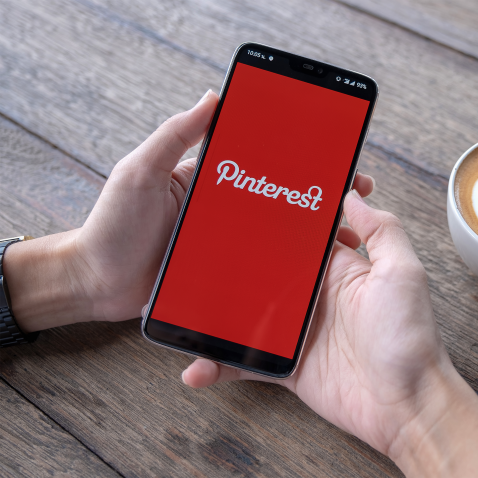 As a social platform, Pinterest allows users to interact through likes, comments, private messaging, and joining group boards. Creating group boards is an excellent way for affiliate marketers to promote products & services within their niche, or drive traffic to their affiliate blog, YouTube channel, etc.
Pinterest boasts a lot of popularity within lifestyle niches – with travel, home restoration, cooking & baking, and fitness being some of the most popular subjects.
Small businesses and digital content marketers have, in recent times, discovered the power of leveraging Pinterest to drive traffic to their website/blog. And since 2016, Pinterest has allowed affiliate marketers to place affiliate links in their pins, creating an explosion of popularity on the platform.
Pinterest is most commonly seen as an online digital muse, with users seeking to generate ideas to improve their lifestyle – typically seeking out 'life hacks,' recipes, fashion & makeup tips, and interior design inspiration.
Affiliate Marketing
Pinterest Affiliate Marketing
28% of global marketers turn to Pinterest for promotion, driving traffic, and generating sales.
Pinterest has, since 2016, allowed affiliate marketers to use the platform to their advantage, permitting the insertion of affiliate links in their pinned content.
So, what is Pinterest affiliate marketing, how does it work & should you be doing it?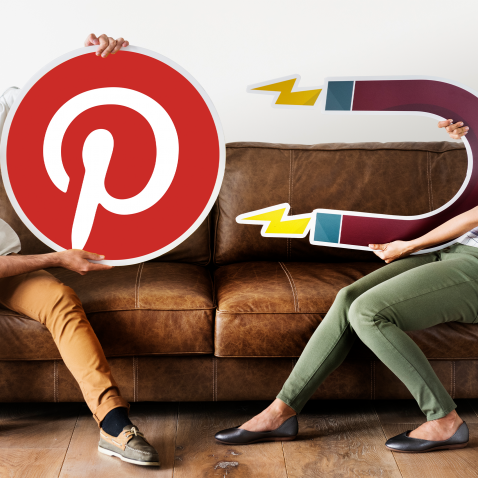 Pinterest has seen more and more use by affiliate marketers, as they recognize the value of the platform not only to drive traffic but to create sales. Some affiliate marketers solely use Pinterest to generate their income, but I wouldn't suggest taking this route.
Instead, I would recommend using Pinterest alongside your affiliate blog – driving traffic as well as inserting affiliate links into your pins.
Making money through Pinterest affiliate marketing can be more accessible in comparison to a platform like YouTube, as the time investment to build an audience is reduced, and there is a high level of buyer intent on the platform.
93% of visitors say they use Pinterest to plan out future purchases, and 87% claim to have bought a product they have found via Pinterest.
With upwards of 322million visitors each month, Pinterest users are 33% more likely to click through to sales-focused content than from Facebook (71% more than Snapchat and 200% more likely than Twitter); it is difficult to ignore the marketing opportunities available.
97% of searches on Pinterest are unbranded, showing us that users are broad-minded and untethered to already established brands – meaning there is space for you to operate as an affiliate marketer without worrying about competing with the big boys.
Building an Audience
Growing Your Pinterest
Before you can make any sales, you're going to need an audience. If you have an already established blog or YouTube channel, this step becomes much more relaxed.
However, whether you are planning to use Pinterest alongside another platform or by itself, if you are starting from scratch, there are a few steps you need to take.
If you are struggling to gain any traction through Pinterest – follow the steps below.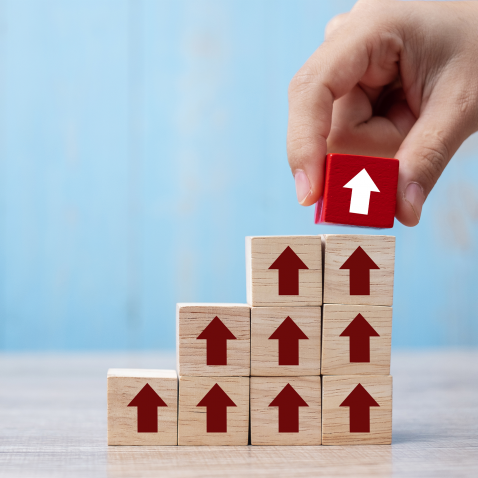 Step 1 – First Steps
Naturally, the first step you need to take is to create a Pinterest account; early on, it is important to make your Pinterest look as authentic and natural as possible.
Next, you need to create between 7 & 10 boards that you can pin to if you are using Pinterest alongside other platforms these boards need to be relevant to your niche.
If you intend to utilize Pinterest as a standalone platform for your marketing efforts, you can create boards based on different niches, as long as there isn't a definitive clash of interests. You want the audience to consider your profile to be authentic with a diverse and varied range of activities.
Popular board ideas include:
Health & Fitness: exercise routines, fat loss, diet tips
Hobbycraft: DIY projects, handmade crafts, how-to's
Pets: Pet memes, cute pictures of pets
Cooking: Recipes, veganism
Once you have all your boards created, it's time to start pinning content. Pinning content can be time-intensive, especially when you are first getting to grips with the platform, but we can solve this problem with ease.
Tailwind is a tool that automates and schedules your pins for you, allowing you to do a month's worth of work in just under a day. Providing insight into the optimum time of day you should be publishing content, Tailwind will also recirculate pins for you based on their performance and seasonal trends.
For only $10-$15 monthly cost, you can rapidly kickstart your Pinterest affiliate marketing campaign.
Step 2 – Build an Audience
Now that you are regularly pinning content, you want to expand your reach and build an audience. The two most common ways to do this are:
Following other users
Re-pinning popular content within your niche
Once you have filled up several of your boards with content, you should start following other profiles that share relevant content to yours. The aim isn't to follow people with identical profiles to your own, but instead, create authenticity for your profile – only a small number of followers will be gained by doing this.
Your followers will mostly come through re-pinned, popular content.
Well-liked content has already proven itself to have an audience, knowing that this material has already done well is a good indicator it should still perform when you publish it to your board.
As a rule, many of the top pins will prove to be successful, and by using Tailwind, you can easily automate and schedule the entire process. After a few weeks of pinning 30-50 proven images a day, your follow count should rise significantly.
It is around this time you can start pinning to your affiliate offers to generate sales.
Step 3 – Scale & Expand
By now, you have an authentic-looking account filled with content that is gaining some upward momentum. You should now be able to expand your reach using group boards significantly.
Group boards are boards that allow multiple users to join and post their pins, but here's the thing – when someone joins a group board, all of their followers also join that board.
What does this mean for us? In short, a group board might only have 40-60 pinners yet boast 300k followers. This is an exponential growth in the number of people who can see your content.
Firstly you need to find group boards within your chosen niche(s), and then check if they are accepting new users. Generally, a group board will state in the description if they are taking new users – and any prerequisites you need before joining.
Once you are accepted into a few group boards, it's as simple as pinning the content that redirects to your affiliate offers, only now there are potentially hundreds of thousands of people who will see your pins.
As long as you keep your pin velocity high, you should see a consistent upward trend.
How To
Best Practices For Pinterest Affiliate Marketing
So, we know what Pinterest is and how to grow our channel. But what do we need to do to increase our sales – what should we be promoting and how do we do it?
If you are an experienced affiliate marketer, you will have already done everything contained within this section.
However, if you are brand new to affiliate marketing, keep reading to learn about the basic best practices of content marketing.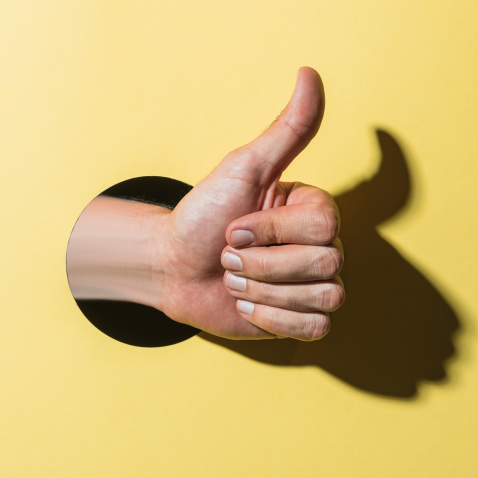 If you are brand new to affiliate marketing for Pinterest, I suggest that you check out our affiliate marketing for beginners guide here – this guide will inform you of what affiliate marketing is and how it works.
Now that we have an understanding of affiliate marketing, how can we apply best practices to Pinterest?
Recommend Niche Relevant Products
This should be a no-brainer, but it is surprising how many new affiliates try to market any and all products, this simply will not work. You have created an audience for a particular niche or niches; you need to understand their needs and satisfy them.
Using the examples from earlier:
Health & Fitness: Exercise clothing, fitness trackers (FitBit, etc.), home exercise equipment
Hobbycraft: Tools, crafting supplies
Pets: Pet carriers, pet food, pet toys
Cooking: Kitchen utensils, recipe books
You get the idea; spamming irrelevant affiliate links will get you nowhere. You should focus on promoting products that provide a solution to a problem your audience might be having.
Test, Test, Test
If you are using Pinterest alongside other platforms, you need to monitor what is bringing you the most sales continually.
If you are promoting art supplies, you might also have a YouTube video or blog post reviewing this product. You need to link directly to your affiliate offer, and to your other platforms to see which generates the most sales.
You can do this by creating multiple tracking ID's within your affiliate program. If you find you get more sales by directly linking to the product from Pinterest, keep it up.
If, however, you notice that sales are increased by linking to your blog post review or YouTube video, then change tact.
By continually monitoring and adapting your approach, you will be able to generate the most revenue possible – this applies to all aspects of affiliate marketing, regardless of platform.
Avoid Link Cloaking & Disclose Your Affiliation
Almost every affiliate program you join will require that you disclose your affiliation in their operating agreement. Some even have an exact phrase you must include within your disclosure.
Pinterest also makes it very clear that you cannot cloak your links using a service like Bitly, and that users must be aware of where they are being redirected to. If you are using Amazon, it might be prudent to eliminate the use of short links to err on the side of caution.
Affiliate Programs
Pinterest Affiliate Programs
Now that we know what Pinterest is, how to grow a community and best marketing practices, we should look at our affiliate program options.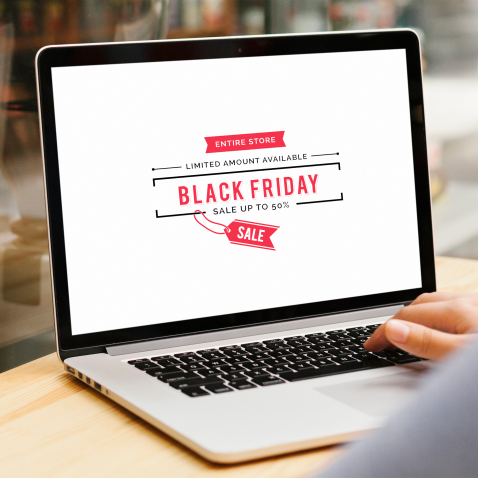 4 Affiliate Programs For Pinterest
ShareASale
ShareASale is one of the most popular affiliate programs used by marketers on Pinterest.
With over 3,900 merchants to choose from, there is no shortage of affiliate opportunities in almost every niche.
Tailwind
Mentioned earlier, Tailwind is a tool used by marketers on Pinterest to help automate their post schedule. With a generous 15% recurring commission, Tailwind is a great product to promote on Pinterest – as the audience is already there for it.
Theme Forest
Theme Forest sells an enormous assortment of WordPress themes for bloggers.
If you are using Pinterest as a means to direct traffic to your blog, affiliating with Theme Forest is a way to easily recommend WordPress themes to your user base – especially if you receive comments about how good your blog looks.
CJ Affiliate
CJ's affiliate network includes some of the world's most well-known brands, allowing you to market products with a high level of brand recognition and trust.
Marketing products that are already on the user's radar can lead to an increased conversion rate as the brand has already been established.
Summary
Pinterest affiliate marketing can be a great addition to diversify your revenue streams. As the marketing industry becomes more competitive, it is more important than ever to explore every possible avenue to gain a leg up on the competition.
For those looking to develop a side hustle, investing your time in Pinterest marketing could be the perfect choice for you – it is relatively easy to build an account that nets you a couple hundred bucks per month for part-time hours.
Hopefully, you have taken something away from this blog. Are you currently using Pinterest for your marketing campaigns, or feel like we missed something? Let us know in the comments below.
We are always looking to deliver the most relevant, actionable marketing content on the web. So, if you have any questions or topics you would like to see us cover, don't hesitate to contact us.
Share the Love
If you found this post useful, please let others know about it by sharing it.