MANYCHAT BOT TUTORIAL
Being able to instantly communicate with someone back and forth in a threaded message conversation really started in the early 90s. Who remembers AOL? It was cool to be able to instantaneously have a conversation with your friends. That was obviously a very slow mode of communication. We also have the phone. Then we have emails, which are instantaneously sent, but people do not use email like they do instant messenger. It's okay to go a few hours without responding to an email. It's normal to go a few days without responding to an email…but instant messaging! The name says it all.
The expectation is that if you're online, you are going to respond to someone pretty quickly. We have been instant messaging as humans and in our culture for over 20 years now. Messenger launched in 2011 as a platform that opens a line of communication between prospects and a brand has the opportunity for marketing.
In 2016 Facebook allowed developers to start building bots on the platform. This is really when this became a true marketing opportunity.

Engage with the conversation your audience is already having. This is something that we love to talk about. This is special for many reasons but it is mostly special and it is mostly effective because Facebook Messenger is the place where tons of people are having conversations every day.
You should market to your people where they are hanging out. You should not market to your people on platforms that are best for you as a business. You need to be present where your people are and where they want to have conversations
That's what's going to allow you to deploy the most effective marketing strategy and that is the reason that Facebook Messenger marketing and chat bots are important is because Facebook Messenger is a place where tons of people are hanging out and having conversations.
The Messenger Platform can connect you to over 1.3 billion people each month. 1.3 billion people are actively using this platform every month! This includes both automated messages and people initiated messages, it's not just people chatting with their friends. There are 2 BILLION messages sent between consumers and businesses every single month. 53% of people who message businesses they are say they are more likely to shop with a business they can message.
In the past Facebook Messenger really has been used as a reactive platform from a marketing standpoint. For example, you would message a restaurant and see if they're open. You'd message an e-commerce company to see if they have your size shirt in stock. Consumers naturally started messaging pages as a way to get in touch with these brands. It's instantaneous, easy – much easier than picking up the phone.
More than a hundred thousand monthly active bots are currently on the Messenger Platform and counting. We're not showing you guys this to hype up this industry. We want you to understand the why there are reasons that messenger marketing and chat bots are effective for marketing. However, the biggest reason is – that's where the people are. In addition, this is where people are having conversation and things look hopeful.
Another reason that messenger is really a great marketing channel is that opting into Messenger is much easier than email. Just like with email, with messenger you are able to build a list. However, opting in to Messenger is much easier than opting in for an email list for the end consumer. In addition, you will notice that theme throughout this post. It is all about the end consumer. This is where they want to have the conversation. This is frictionless for the end user. Whatever is easiest for the end user is best for us as marketers and business owners.
It's easier for you to build your messenger list because clicking a button inside of messenger is much easier than filling out a form and typing out your email address and your first and last name. It is all about being frictionless for the end user.
Also, Facebook ads are cheaper when you are sending traffic to messenger than a landing page because you are staying inside of the Facebook ecosystem. Facebook likes that. Why. Because it is best for the end user. It's a lot easier to click on a Facebook ad and simply have the messenger app open than click on an ad and go over to a landing page. That might not be mobile optimized or might not have the best user experience along the same lines.
Another reason: Facebook Messenger is completely mobile optimized. We don't have to worry about our landing page showing up all funky. When someone clicks on a mobile ad that is not a problem in Messenger for Messenger is built as a mobile app. You get all of their real data and more of it. When someone becomes a messenger subscriber inside of many chat you get some of the person's data that they gave Facebook. You automatically get their first and last name – which you know are probably their real names because it's what they use to set up their Facebook account. You can ask for their email address. You are getting real data that this person actually gave Facebook. Their gender, where they live, etc.
Another benefit of messenger marketing is that you have the opportunity to ask for other information inside of messenger later like email or phone number. Messenger is instantaneous the customer journey can progress faster. We talked earlier about instant messaging and the fact that psychologically people feel the need to respond to instant messages and text messages faster than they would. Building a bot is much quicker than building a traditional web funnel. We can build a bot all by ourselves. Building a bot is an easier for us as advertisers because it is much easier much easier to build that list. We get to have more instantaneous and quick conversations with our consumers which means they are going to become leaders faster. They are going to buy quicker and more often.
Average open rates for emails are anywhere between 18 to 24 percent. In other markets, they are even much lower than that. You are seeing an average click through rate of anywhere from one to 3 percent here. That is pretty average for email. Let us say you know the average email open rate is around 20 percent. The average email click through rate is about 3 percent. Now let us look at broadcasts that are sent through messenger which are very similar to email.
You can see some broadcasts that we sent had a 70 percent open rate!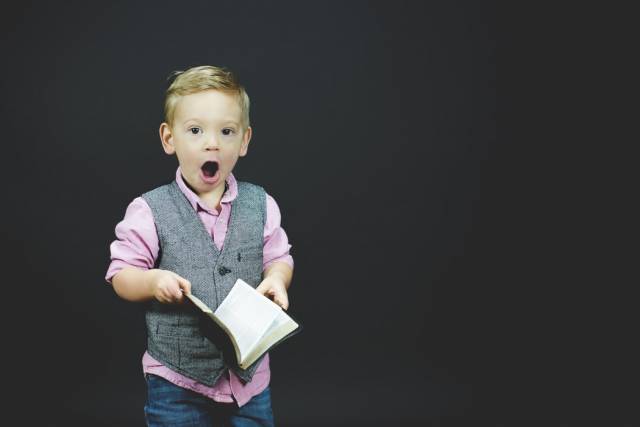 We just really want you guys to understand the power of this platform. People are actually consuming what you send them because it's easy and immediate for them to do.
Now we'll take an in-depth look at ManyChat, one of the most popular Facebook Messenger bots.
Messenger bots are 10 to 80 percent better than Gmail marketing. Also, messenger bots increase business profits by saving money. They may be the cheapest way to get leads on the internet. 75% of internet users use messenger apps with an average of 24 messenger apps per month. Only 6-7 apps are used 80% of the time.
To get more sales and growth it is necessary for businesses to go where the customers are. Traditionally inbox is considered to be that place. But now it is people's Facebook messenger. Statistics show that 73% of people prefer to live chats more than phone calls or email conversations, based on their online chat satisfaction. Facebook has 1.2 million active users every single month, so what could be a better place for marketing than this?
What is ManyChat Bot
Almost all internet users have a Facebook and email account these days. No matter if you are an active Facebook user who posts pictures and updates on a daily basis or not, odds are that you have a Facebook account for messenger. When Facebook was launched it had a tiny chat service that has grown and improved a lot with time. Now Facebook chat has its new messenger which is used globally on a grand scale.
As we have discussed above bots are the future and many business companies are using them for marketing. Your business can be a part of this super affordable deal too and you too can take benefit from it.
ManyChat is a free bot builder app that lets you make messenger bots for free. It also has a PRO version which you can get at just $10 per month. It is a social media marketing tool that helps you acquire new followers and sharing content with them automatically as well as chatting whenever they have a query.
Email open and click-through rates have fallen since 2016. Their opening percentage has come down to 5.9%. On the other hand, in a study conducted in 2017 where 1,063 messages were sent through bots, a 99.7% opening and 44.5% click-through rate was observed.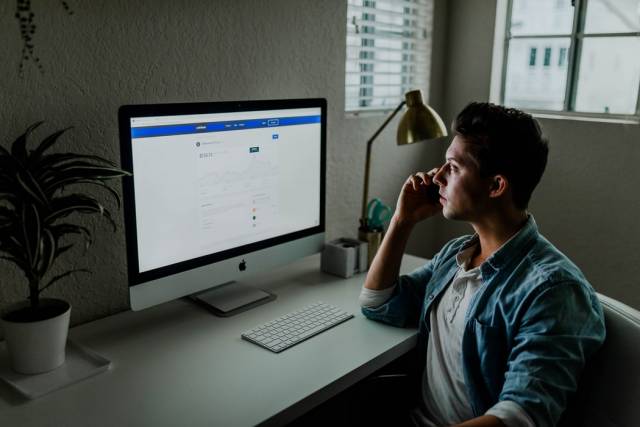 Why ManyChat is recommended:
MLSP CMO Jesse Jameson who has done multi-million dollar Facebook campaigns for top companies in the industry, recommends ManyChat.
It is very simple to use.
Facebook itself recommends ManyChat bot.
It has been in the field for some time now, hence it has worked out on advanced techniques and software.
ManyChat keeps you up to date with your active subscribers. As soon as you log in the app, the active subscriber window will pop-up in front of you with a subscriber growth graph.
ManyChat also offers you a live chat window inside the platform, through which you can chat with subscribers directly. In this section, you can manage various chat conversations, see different tags associated with a specific person, add tags or add subscribers in a sequence during chat sessions.
ManyChat has many powerful features to enhance customer's subscribing experience.
The technology behind the Chatbots
Chatbots are technological marvel which employs advancement in artificial intelligence for the execution of its tasks. Deep machine learning capacity empowers the bot to match very closely to a real human reply. Machine Learning coupled with the advancements in the Big Data technology is the technological wonder which makes the chatbot smart. It grants the bot the ability of Natural Language Processing.
Some ChatBot Key terms
Chatbot: A chatbot is a computer organized program. You can talk to this chatbot using text or voice interface.
Automation: These are scheduled messages which are sent to users on a regular schedule or as a reply when a user message.
Broadcasts: This is the same as email marketing. These are messages or a group of messages which are sent to a specific group of people.
Buttons: Buttons are provided to users to choose from. They are the simple takeaway buttons that save users time from typing a request.
Artificial Intelligence: Artificial Intelligence is the language of machines. ChatBots use AI, whenever replying or processing a request.
Channel: Channels is where Chatbot lives. Nowadays chatbots can live on any platform where two-way conversations are happening.
Compulsory Input: The user has to put a compulsory input before accessing a chatbot. Without this compulsory input, the chatbot will be stuck waiting for instructions.
Entity: An entity is which specifies and modifies the intent. This is the information that a chatbot needs to understand in order to provide the correct answer. For example, if you ask a chatbot "Do you have tickets available for Thursday?", Thursday is an entity. After specifying a day it does not remain a general question.
Features: Chatbots are made of features. These features can be divided into two parts, Core features, and Niche features.
Benefits of Using ManyChat Bot
The ManyChat bot has shown tremendous amounts of growth in the past few years. Thousands of marketers have promoted their products and have reached new heights through the smart use of Facebook Messenger bots to acquire new customers and develop a meaningful understanding with them. More and more businesses are plunging to join this platform every day in order to beat the growing competition. Here in this article, we will try to learn in detail about these ManyChat bots and their uses. Hence let's begin our learning by discussing some of the reasons and benefits of using messenger marketing for the growth of your business.
Why should you use ManyChat bots to Promote Your Business?
Statistics show that approximately 1.3 billion people use Facebook actively today. Needless to say that it's a very large number of people. Amongst so many people, no matter what business you are in, chances are that you are going to find many customers easily. This is what ManyChat bot does for you. It connects with people on your behalf and makes them aware of your presence in order to find your potential customers. This makes ManyChat bots worth it for every kind of business.
Numbers tell the story that there around two billion messages that are sent between people and businesses each month which shows that a lot of people are using messenger to communicate their needs and demands to the brands of their choice.
In a survey, it was found that the majority of people who send messages to businesses gave the verdict that they are more likely to shop with an organization with whom they can communicate via messenger. This is primarily because of the convenience messenger offers to the customers. Think about simply being able to message your favorite brand through messenger or writing a mail or calling them so as to contact with them, which way will you find easier. Messenger, of course! This is primarily why people prefer to shop from businesses that have a presence on messenger and thus ManyChat bot is useful.
It has been revealed that there are more than 30,000 active chatbots present monthly on the messenger which is somewhat 10 times the figures of last year. This shows how rapidly messenger marketing is growing in popularity and why you should set up your ManyChat account instantly.
These are some of the reasons that prove why messenger marketing provided by ManyChat bot is a strategy that should be favored by the businesses.
Next, we will discuss how to use ManyChat bot growth tools that can be used by businesses to promote their growth and development.
What are the best ManyChat Growth Tools?
First, let's understand what are growth tools?
Growth tools are what helps you to grow your potential customer list. These can help you by developing your ManyChat bot list and hence are helpful in the growth of the business. In a ManyChat account, the user has a list of subscribers, similar to the list of email subscribers provided by the email service provider. Having a long list of users who are expected to contact you on messenger is without a doubt a business asset.
Mainly ManyChat bot has 13 growth tools. They are-
Bar
Slide-in
Modal
Page Takeover
Button
Box
Landing Page
Messenger Ref URL
Facebook Ads JSON
Facebook Comments
Facebook Messenger Code
Customer Chat
Checkbox
Three of these thirteen growth tools require a paid PRO plan in order to have access to them. But this means that you have access to most of these growth tools offered by ManyChat bot even if you have a free account. In this article, we will discuss some of these tools that can prove significant for your business. So what do you say, let's begin?
Facebook Comment-to-Message Growth tool
This tool is one of the most popular ManyChat bot growth tools. You need to create a Facebook post first and then use this tool to integrate with that post. Now you would be wondering what that would accomplish for you. So, after setting up the comment to message tool, anytime anyone will comment on that post, that user will automatically receive a message from the ManyChat bot. And just when the user chooses to reply to that message he will be automatically added to your subscriber list and enrolled for any sequence that you wish to specify.
This tool is popular because it doesn't require any effort on the part of the user. All they have to do is to write a comment on the post. And they receive an instant reply at the time of high engagement, right after they have commented. This means an increase in the chances that the user will be interested in communicating with the chatbot. And all this is offered for free which is another benefit for the business.
This growth tool is helpful when the business wishes to direct the traffic from another platform like YouTube to Messenger. While creating this growth tool ManyChat bot will require you to choose what opt-in message and sequence you want the user to come across. After that ManyChat will give you the custom URL. After you send this custom URL to the user and he clicks on it, the screen will open up the messenger and display the opt-in message that you chose. This will help the business in transforming some of the audience to messenger which will prove fruitful in increasing the channels for contact.
This is another powerful tool that is offered by ManyChat bot. One thing that this tool offers which is not provided by the above-mentioned tools is that it can be used even in Facebook ads. This ad will appear like a normal ad other than the buttons that it offers. When the JSON growth tool is used any user who clicks the ad will bypass the "get started" button that is normally displayed by default. And since the ad is connected with ManyChat the exact opt-in message and sequence can be set up.
The Landing Page Growth Tool is one of the powerful tools offered by ManyChat. This tool allows you to create a landing page in just a few clicks. This tool lets you create a landing page for instant promotion and for this you do not need your own website or promo page. It creates the page instantly which you can be shared via email or a direct link.
Landing page tool has 4 tabs:
Initial state– This is how your users see your landing page for the first time.
Submitted State– this page appears when the user clicks the button. It can display a welcome message or redirect the user to another URL.
Opt-In Actions– These are messages which the user will receive after clicking the button.
Setup– It is from where you grab your Landing Page URL.
There are four different types of widgets that can be created for the website. Each widget has a call to action button which asks the user to open Messenger and engage with the chatbot.
Four types of widgets are:
Bar: Through this, an opt-in bar is created which is shown at the very top of the page.
Module: With this, you can create a popup window in the center of your screen.
Slide-in: With this, you can create an opt-in window that slides into view from the corner of your screen.
Page Takeover: Through this, you can create a full page overlay that takes over the entire screen.
Checkbox: Checkbox tool lets you add a checkbox forum on your website. This checkbox form let the site users authorize their Facebook account to receive messages from your bot.
Live Chat: Live chat in ManyChat is a tool that allows you to communicate with your users live in ManyChat app. It allows you to jump into the bot conversation and answer the questions yourself, manage user data manually. You can also put tags and subscribe to sequences while chatting. The live chat contains three columns. The first column contains a list of your subscribers, the second one has a list of conversation and third contains a list of the user panel. A page icon nearby allows you to see assigned chats (chats which were assigned to you), also the chats of your team workers.
You can shift from one chat to another chat and from previous chats to active chats, with the help of a drop-down menu under the Live Chat header. You can also assign a desired number of subscribers to see the conversation.
These are some of the best growth tools that are offered by ManyChat bot to the businesses.
How can you set up ManyChat bot?
Today the Facebook has become not only a prime platform where one can connect with your loved ones across the globe, but it is also a place where you can market your products and reach new heights. In order to do this, a marketer needs to ask himself what he wants to do in order to leverage this platform so as to promote his product. One answer to this question is to utilize Facebook messenger marketing. When Facebook revamped its messenger to update this new feature, the businesses worldwide saw this as a new opportunity to build their brand value. Chatbots help the businesses to function better by taking most of the work off their shoulders. They can engage with the customers, gather information regarding their needs and build leads on behalf of the businesses. The ManyChat bot can be thought of like an email autoresponder sequence that is functioning in Facebook messenger.
The ManyChat bot offers the marketers unlimited advantages and it is really helpful. Another edge that it offers to its customers is that it runs very smoothly. The ManyChat bot is reliable and can be easily set up. There is only one requirement to create a ManyChat bot and that necessity is to have a Facebook account. But in case you do not have it, which is quite impossible, worry not because you can sign up to create your new Facebook account now.
Here, we will study the procedure of how to create a messenger sequence on your own through ManyChat in relative detail.
Now, you may be one of those customers who are worried about the charges you will be required to pay to work ManyChat and what if you happen to dislike it after using it. So worry not, even though ManyChat has paid plans you don't require to buy a plan to get started!
So, head to ManyChat.com and sign up to set your new account for free by clicking on the "Get Started Free" option which is right there, exactly in the middle of the page.
In the next step, you will be asked to sign in with your Facebook account in order to create your bot. You will need to click on the blue button that reads "Sign in With Facebook" to sign in.
After you have opted for the Facebook sign-in option, you will be redirected to the Facebook page in order to complete the login process. You will be asked to fill in Facebook account details and after doing so you will be granted access.
After this ManyChat will display a message, something like "We will need permission to manage your page's messages in order to automate your replies" to ask your permission to operate. You will be needed to click "ok" to set up your ManyChat bot. Do not feel intimidated; ManyChat will not violate your privacy, it is only asking for these permissions so that it can send automated messages from your messenger.
Next, you will need to find the Facebook page you are planning to use and click on "Connect".
This is how basically one can set up the ManyChat bot and connect it with the Facebook page. But there are still some steps that you need to go through in order to begin using ManyChat bot to promote your business.
Now you will get started with ManyChat Sequences (Part 1)-
In this section, we will study about the next steps in order to set you ManyChat bot functioning. We will skim through the next steps that will take you through Overview, Welcome Message, and Testing Edits.
After carrying out the above steps you will find yourself back on the ManyChat's interface page. In case you are using this for the very first time, you will come across a popup that will read, "Let's talk about the bot for a second." Here you will have to click on a blue button that says "Sure, What's Up."
On the next page, you will find a basic introduction that will guide you on what Chatbots are and what can ManyChat do for you. This overview will offer you a better understanding of ManyChat functions. You can skip it if you are already familiar with ManyChat functions but in case you are not, we recommend you to at least skim through the page so as to learn more about Messenger Sequences.
Next, the ManyChat bot will offer to send you a Welcome message. Now a welcome message is the first message that your users will come across. Here the ManyChat bot is offering to send you the same message and to try it out. So in order to get a better idea of what your user experience will be like, we recommend that you should click on the "Send to Messenger" button. In case you do not want to try it out for some reason, you can click on the little gray option that reads "or skip."
In the next step, your screen will display a page that will offer to send your first broadcast. On this page the bot allows you to practice to edit a message. The bot will not share this broadcast with anyone except you. Here you simply need to click on the "Let's Do It" blue button.
On the next page, you will come to the screen that will allow you to edit. We recommend you to practice a little as it will prove helpful. You can edit the messages by clicking on them. First, click on the grey section of the text box and change your message to whatever you think is appropriate to display to your users. You may also add a button if you wish to. When you are done editing your broadcast, simply click on the "Or send it to yourself" option displayed in the top right corner.
After getting done with this step, you will see a message that will pop up on your Facebook page. As mentioned earlier, it was only sent to you. So this Facebook messenger notification shows that everything is working just fine.
Now let's dive into the ManyChat Sequences (Part 2).
Here we will learn about setting up the first sequence and how you can create and edit messages and buttons. So let's get into it and learn more about ManyChat bot.
Start by clicking on the "Automation" tab that will be displayed on the left side of your screen. From the options displayed select the "Sequences" option. Here you will come across an already existing sequence which is provided in order to help you learn about different parts of it. If you wish to learn more about them you can click on the "example sequence" option. Here you will be able to see messages within the sequence. If you want to go into more detail, you can click on the text of a particular message, which will display the message itself on your screen. You should take some time to study how the messages are structured in a sequence.
After learning about the various parts of sequences you can head back to the main page of Sequences. If you wish you can also delete the "example sequence" by clicking on the trash icon that is displayed on the right side of the bar.
Now in order to create your own new sequence, click on the blue button that reads "+ new sequence." Decide on a name you like and then click the "create" button.
By default, your sequence will have five parts to it, but they are not fixed. You can add or delete some of them depending on your needs. In order to delete them, you should click on the grey trash icon that is displayed at the right end of the bar.
In the next step click on the text that reads "Introduction Content + Unsubscribe Instructions" and click on the "edit message" option which appears at the top right corner. By doing this you will be able to revise different parts of the message. You will also notice that this message displays a suggestion to demonstrate your users how to unsubscribe.
In order to revise your message, you can edit the text by clicking on the grey area that is displayed on your screen. Then there is this "+ Add Button" option just below the grey text area. Buttons are options through which your users will make you aware of their choices just like a quiz. You should create these buttons so as to guide your users through the ManyChat sequence.
Now after clicking on the add button option, you will come across a pane that displays various options. First, change the title of the button. In the next part, you will need to choose what will happen if the user decides to hit that button. Under "Do this when the user presses this button" there is a blue tab, clicking on it will show you different options. Here you will decide on answering with a message most probably. If that is indeed the case you can click on the "reply with message" option.
In the next step, you will need to write a reply message. To do this, click on the "Create new message" option under the "Select Reply Message" head. Doing this will lead you to another screen where you can easily edit your message.
At the bottom end of the page, you will see some icons displayed. These icons are present so as to let you make your message more interesting, which will be more fancy to the users. Hence, you should definitely try those options. There are other options to allow you to edit more, feel free to explore them.
After you are done editing the message, look for the blue button that reads "Publish" and appears on the top right corner of your screen. Click on that option.
After publishing the message do not forget to go back to the sequence page so as to toggle the button such that it turns blue in order to activate this part of the sequence.
Let's move further into the ManyChat bot sequences (Part 3)-
In this section, we will go through the last steps of setting up the ManyChat bot and finishing up with the sequence. Let's do it!
In the last section, we discussed how to set up the first message. In order to create more messages in a similar fashion to the previous ones, you can simply repeat the entire process. Yup, believe it, it's that easy!
Go back to your sequence page and look for the "+ message" button which will be displayed on the bottom part of the page. Once you do this a new message will be displayed. You can choose to edit this message by either creating a new reply for it or by selecting an existing one. Clicking on the new reply option will allow you to create a new message from the very beginning while if you opt for sending existing option the ManyChat bot will offer you the chance to tweak your earlier response a little in order to suit the present context and get it ready for sending it to the users.
After this step, we are sure you have completely understood the process. You can repeat these steps as many times as you wish so as to get as many messages in the sequence as you want.
After you are done with creating or editing messages consider yourself ready to go.
Hence, these are the last steps to finalize setting up your ManyChat bot. This bot will help you learn more about your users, will bring in leads for your business, will engage your customers, and will take your business to new heights. Everything within some simple steps. So if you are looking forward to setting up your ManyChat bot, go ahead now!
How to Manage Messenger Bot Messages
A web page may receive thousands of messages in a day, so the question is how someone will sort the messages out from person to person messages?
Answer to this is that when a person sends a message on your page, you can set an automated welcome message. This welcome message will take the person on another FAQ page where they can choose the option to talk to a human.
A bot should never be presented as a human otherwise customer might get disappointed if the bot is not giving satisfactory answers. The chatbot should clearly state that it is a bot and click here to talk to a human (provide a link through which customers can talk to a real person). The bot should also state timings in which human responders are available.
A welcome message should be very specific. For example, I am a Bot, Talk to a Human, Listen to Our Podcast, and Read our Blog.
When someone clicks on talk to the human option, the automated bot response turns off and chat is flipped to live chat. When automated bot response turns on there should remain no confusion of whether it's a human or a bot.
The ManyChat bot conversations are organized in different sequences as you have put them on with the Growth Tools. People may come to your Bot through various links and Growth Tools helps you in organizing these conversations and sequence.
Conclusion
Integration of ManyChat messenger with Facebook messenger has emerged as a very important marketing tool, eliminating the need for maintaining large manpower and enabling the business to serve any amount of customers that may come. The messenger is able to instantly browse through customer history and provide a very accurate answer for almost no cost in comparison to the human provider. A human provider has to hold the customer to browse the details manually. At times with the excess increase in workload the efficiency and consistency of the customer support person also decreases.
The main limitation of an AI chatbot is its inability to create a personal touch in communication. Its reply may seem blunt and dry to a customer having the first interaction with a business. Advancement in Artificial intelligence and Big Data technology is trying incessantly to bridge these communication differences. A lot of progress has been made in this regard but there is still a lot o ground to be covered before a chatbot and a human interaction become indistinguishable.
Remember that you're essentially learning an entirely new platform almost like a new language. be very patient with yourself. Paragraph
Don't feel like you have to do everything at once. And remember that we are learning together and that you can pull out a few strategies from this course to go and implement and start seeing results in your business today.