Chapter 1
Why Do We Need Link Building Tools?
The first step is to find websites, referred to as prospects, who might be interested in linking back to your content, and reaching out to them. While this sounds like a simple endeavor, there can be a lot involved in the process, and several popular strategies have been developed to improve your chance of success.
For newer entrants into affiliate marketing or SEO, setting up your first link building campaign can be a daunting prospect. Thankfully, a range of tools has been developed to simplify and improve each stage of the process.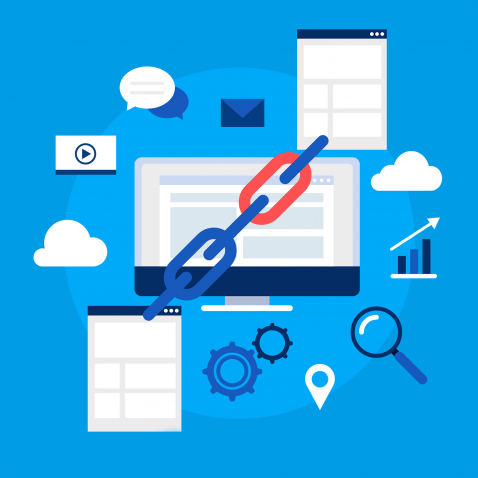 It is entirely possible to curate links without additional link building tools, and it is even preferable for some strategies, utilizing advanced Google search operators when prospecting guest post opportunities, for instance.
Still, this can be a drawn-out process, and while the most successful strategies all require manual involvement, multiple tools have been developed to speed up and ease the process.
From prospecting, to finding contact details, to campaign management and mail merging, there is a tool for every aspect of link building.
Below is a list of some of our favorite tools and how they are commonly used, although it is worth noting that most of these tools cross over and have several other applications.
Chapter 2
Link Prospecting & Research Tools
To start the link building process you're going to have to find someone to link to you. This is done through a process known as 'prospecting,' essentially – looking for relevant sources that might be interested in sharing your content.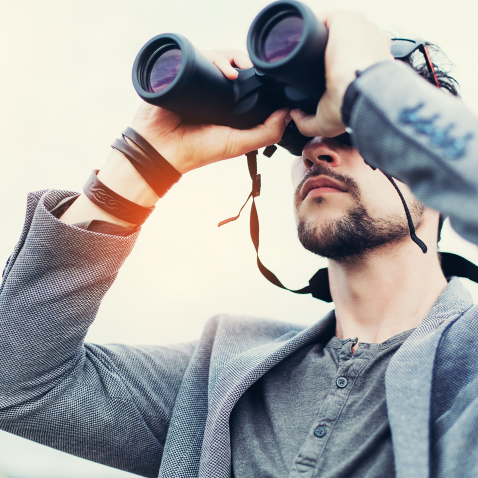 aHrefs

Price: Starting at $99 monthly for a single user
URL: https://ahrefs.com/
aHrefs contains probably the largest backlink database in the world, and for this reason alone is an invaluable tool for digital content marketing.
A standard method used to find link-building prospects is by running reports on the backlink profile of your top competitors. Not only will this provide you with a full list of websites that are interested in the type of content you will be producing. But if you run a 'pages > best by links' report, you can find your competitors most linked content, influencing your future content creation.
Another common strategy that works great with aHrefs is broken link building, essentially finding prospects that link to broken pages on your competitors' website and offering them your own linkable asset in its place.
This is done by filtering for '404 not found' pages on competitor sites and exporting the backlink profile of those pages.
Still, we are merely scratching the surface of what aHrefs is capable of, and for anyone looking to seriously up their link building game, this is a tool that should be on your radar.
Majestic

Price: Starting at $39.99 monthly
URL: https://majestic.com/
Majestic shares many of the same features as aHrefs, in a budget-friendly package that is easy to use, and appears streamlined for less experienced online marketers.
Majestic provides competitor analysis data, including:
Referring domains
Number of external backlinks
Backlink history
Breakdown of backlinks
Referring IPs
Anchor text
Majestic is fantastic at breaking down a lot of data into easy to read and understand metrics, their 'topical trust flow' is a great way to quickly scrutinize a competitor's backlink profile and see where you need to be acquiring links from.
Majestic is more than just a tool that can be used to provide backlink data; it is also a competent keyword research tool, aiding you in the planning of content creation, ensuring you are always relevant.
Moz

Price: $179 monthly
URL: https://moz.com/
Moz provides affiliate marketers with an 'all-in-one suite of SEO tools.' Via an extraordinarily intuitive and pleasing interface. Allowing you to compile reports on backlink data and keyword research.
One of the prime advantages offered by Moz is the level of automation it allows, performing keyword research, and individual site or page crawls for you autonomously and to a schedule.
Moz's link explorer provides users with the opportunity to research competitor backlink profiles, curate link building opportunities and prospects, and identify links that could potentially negatively impact you so they can be disavowed.
Moz also boasts a relatively powerful anchor text analysis feature, allowing you to see what the most common anchor text is linking to yours and your competitor's pages.
Broken Link Builder – Citation Labs

Price: Starting at $67 monthly
URL: https://citationlabs.com/tools/broken-link-builder/
Citation Labs describe the internet as an ecosystem, with some organisms thriving while others die and are replaced. In our case, the dead organisms are 404 links, and the replacement is our new content.
Broken link building is a prevalent link building method whereby you prospect for links pointing to broken pages, and outreach offering your content as a replacement. This content can already exist, or you can create it explicitly for this purpose.
Broken link building is very effective and can take some of the guesswork out of creating content. After all, why create content hoping it gets links when you can create content that already has established links.
Using Citation Labs Broken Link Builder tool is as easy as entering one or more keywords, the tool will then scrape the web and bring back a report of potential related broken link opportunities based on the keywords.
Detailing the number of links pointing to a broken page, a relevancy score based on your keywords, and allowing you to export all links with the option of contact information Citation Labs have created possibly the premier tool for broken link building strategies.
Screaming Frog

Price: Starting at £149 yearly
URL: https://www.screamingfrog.co.uk/seo-spider/
Often considered a tool who's only use is to perform SEO site audits and fix technical SEO issues, Screaming Frog offers so much more. Integrating with sever link indexes such as aHrefs, Majestic, and Moz, and boasting connectivity to Google Search Console and Google Analytics make this a potent tool.
Coming in at a price suitable for new digital marketers while offering pro features, Screaming Frog allows users to run detailed backlink reports on their own sites as well as for competitor analysis. All reports can be filtered down to varying degrees, only interested in seeing DoFollow links? No problem.
It even allows you to scrape for webpages in bulk using specified chunks of text or HTML. This can provide you with a list of unlinked brand or site mentions, providing opportunities to reach out and request a link from the site's owner.
Once you have found enough relevant potential prospects to reach out to, you're going to need their contact information.
Luckily, there are a number of tools available that will scrape through a domain to find any known e-mail addresses, you can further verify if the e-mail is still active also.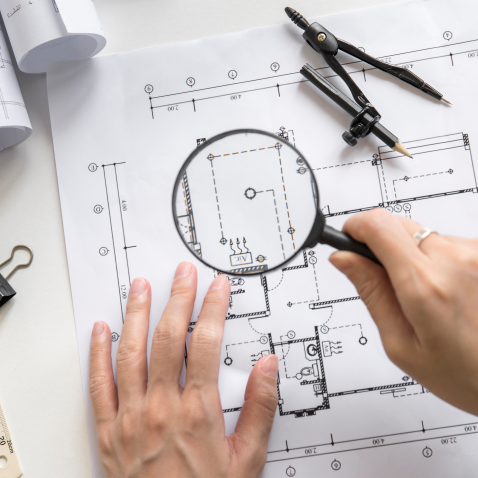 Hunter.io

Price: Starting from free
URL: https://hunter.io/
Hunter.io is used by many to find accurate contact information not listed on the site you are looking to outreach to, almost instantly. Hunter.io leverages data from many different sources to ensure the contact information received is accurate.
Not only that, but Hunter.io offers the ability to scrape domains in bulk, which is necessary to scale any link building campaign successfully. Handy add ons link directly into Google Sheets, and a Chrome extension allows you to find e-mails on any site you are currently browsing immediately.
Finally, Hunter.io also offers an e-mail validation feature, allowing you to ensure a mailbox is still in use before beginning your outreach.
Neverbounce

Price: Priced per e-mail, starting at $0.008
URL: https://neverbounce.com/
Neverbounce is a tool that allows you to verify is a mailbox is still in use either singularly or in bulk.
Neverbounce's verification is slightly more accurate than Hunter.io and is priced per e-mail, meaning it is a very cost-effective way of verifying e-mail validity at any scale.
Chapter 4
Outreach & Campaign Management Tools
Once you have gone through the prospecting and verifying stages, you'll undoubtedly have an overwhelming number of e-mails ready for you to contact. Handling the outreach portion of your campaign by writing each email individually is not only monotonous but time-consuming.
E-mail management tools help you to quickly set-up a mail merge and easily monitor & keep track of your entire outreach campaign.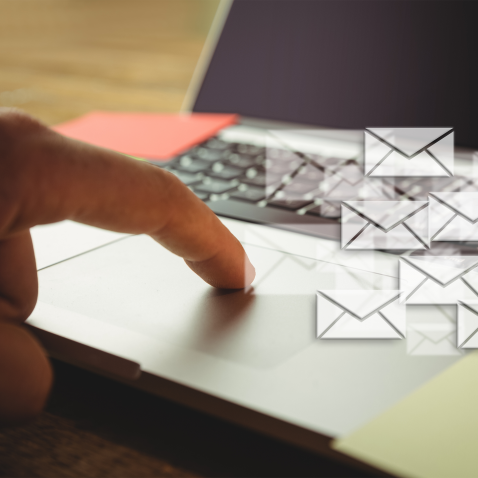 Pitchbox

Price: Starting at $99 monthly
URL: https://pitchbox.com/
Compared to other mail integration and campaign management tools, Pitchbox can be considered to be on the expensive side when compared to its competitors. However, Pitchbox is much more than a simple mail manger.
Pitchbox is a fully functional outreach tool that takes you from prospecting to initial outreach and subsequent follow-ups. Using pre-determined campaign types that include:
Blogger outreach, using keywords to find relevant blog articles
Advanced operator search, scraping google for relevant phrases
Hot off the press,' finding recent blogs posted within the last 24 to 48 hours
Product reviews, using keywords to search for related review articles
Competitor backlink analysis, using competitor domains to find all URLs providing backlinks
Link removal, a handy feature to help you get rid of unwanted or spammy backlinks, you have to insert the URLs, but Pitchbox delivers an efficient platform for the process
Pitchbox has a workflow built into the tool, meaning once you start a campaign, it takes you from beginning to end seamlessly from finding high-quality, relevant prospects to first and second follow up outreach.
Pitchbox excels at mail management and outreach, allowing you to create custom fields for mail merges, keeping your outreach personalized enough to stand out without having to craft a separate e-mail for every prospect.
Not only that, but you can set up an automated e-mail sequence to follow up with any unresponsive prospects twice before abandoning them.
BuzzSumo

Price: Starting at $99 monthly
URL: https://buzzsumo.com/
BuzzSumo is primarily used as a content strategy tool, allowing you to discover trending content topics and get on board with viral trends, delivering metrics detailing types of engagement content receives.
But for outreach purposes, BuzzSumo has a powerful influencer aggregation function that allows you to discover key influencers that are sharing content similar to yours. This opens up some great outreach opportunities as well as collaborations between experts in the field, and quotations for journalists.
By compiling the most active, engaging, and influential accounts in your niche, you can quickly develop a list of strong, active leads to help with any content marketing strategy.
Mailshake

Price: Starting at $39 monthly
URL: https://mailshake.com/
Every content promotion strategy will require some sort of e-mail outreach, and anyone who has done this at a large scale will tell you it can be a nightmare to monitor and track replies, follow-ups, and responses – that's where Mailshake comes into play.
Mailshake is an e-mail management and campaign monitoring tool that allows the user to create personalized cold outreach e-mail in bulk. Using a .csv file with the recipients, it is possible to send many hundreds of e-mails daily.
However, this is not Mailshake's best feature. All cold outreach e-mail campaigns rely on a stringent follow-up process to achieve success, and this can be exceptionally difficult to keep track of.
Mailshake eliminates this headache by providing the user with automatic follow up responses, not only after a set amount of time has elapsed, but if the recipient clicks a link contained within, opens the e-mail, or if they reply there is a response waiting for them.
The ability to almost set and forget a campaign, with minimal engagement required, is a massive time saver sure to save any agency time and money.
Summary
This is by no means an exhaustive list of link building tools, and if there are any you regularly use and think we should have included, please let us know in the comments below.
If you are new to link building, we have posted an introductory guide to link building that can be found here; this is a perfect starting point for any newer affiliates looking to expand their digital marketing knowledge.
As always, if there are any topics you would like to see us cover, don't hesitate to let us know. We want to ensure we are consistently delivering the most up to date relevant content to our readers, and your suggestions really help us out.
Share the Love
If you found this post useful, please let others know about it by sharing it.