A Beginners Guide to Lead Gen.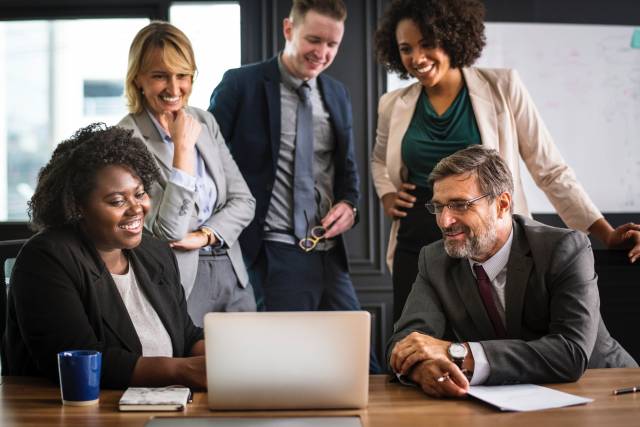 Okay, so I am going to make a very bold claim here. I am going to go out on a limb and say… I can take you from someone who knows absolutely nothing about lead generation, to a lead gen expert!
If you understand everything I am able to share with you, you can start a lead generation business tomorrow and be generating leads within days.
Without generating leads, a business simply can't stay in business.
Leads are qualified prospects who can become customers and clients of your business.
Marketers, but particularly online marketers, rely on multiple avenues to generate leads for their businesses to boost product or service sales.
More often, these avenues don't yield the results that we hope for.
If I were to take a guess, I'd say you've spent a lot of time creating content, hoping to attract the right leads, but you still aren't getting results, it can be discouraging. But hear me out… you are NOT alone my friend.
There was a time, in the infancy of my marketing career, that I struggled to generate leads as well.
Today, I want to show you proven hacks that can grow your leads by up to 200%.
Before we hop right into this, I need you to ask yourself a couple of questions.
What does a potential customer want?
How can you build enough trust with them in a short amount of time to convert them into buying customers?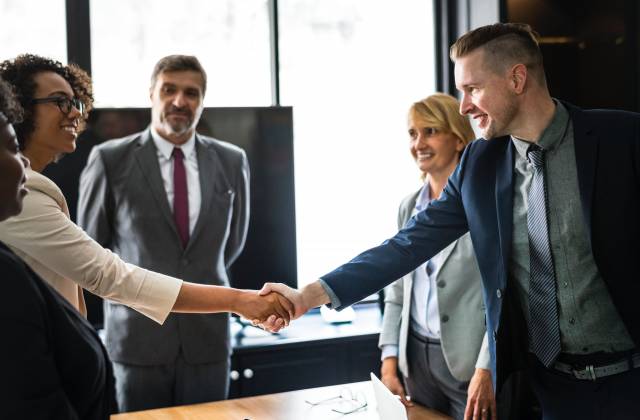 Once you find the answer and you're able to tie it into a high converting website, you'll be able to successfully and consistently generate leads. Continuously optimizing your landing page/website will allow you to grow your leads list more and more each day.
Ultimately, your website's main goal will be to sync with your other marketing channels, always providing value to the leads you acquire. In addition, this also means that creating the RIGHT content for your target audience is at the top of your list.
Before you know it you'll have a massive, marketing money-making machine!
Now sit back, grab your favorite beverage because we're about to hop right into this.
Tip #1: First Impressions Matter
Lead generation starts with the first impression, and like many marketers, it's your homepage that receives the most traffic. Optimizing certain elements on your landing pages, such as the main headline, subtitles, and even your images can increase conversions up to 60%.
Once you've begun promoting your site; whether it be from podcasts you've done, YouTube videos, referral sites, social media, or other sources, you'll start to be able to optimize your site for maximum conversions.
Since the homepage receives a tremendous amount of traffic, it would behoove you to start tweaking and improving your on-page content as the traffic starts coming in. Using a split-testing tool will make this a breeze as it allows you to divvy up the traffic, choosing how much goes to one version compared to how much goes to the other.
Sending visitors to your homepage is ideal as it allows your target audience to see the "storefront" of your business. From there they can choose where exactly they'd like to go.
Think of it in terms of walking into a supermarket. There's only one entrance, but once you're in there's numerous different aisles and departments you can go to.
Other tactics that can increase leads include adding widgets or tools such as a "must-read" section on your page. This can allow visitors to read or view the hottest content your site has to offer.
On the contrary, you can also give away a service or a product on your site such as an e-book, consultation, or maybe even a cheat sheet that customers can opt-in to – kickstarting your email marketing channels.
If a customer chooses to opt-in to something other than what they originally visited your site for, you'll want to be sure to tag them as such and ensure that they receive the correct offer and follow up marketing through whichever channel you so choose.
However, be sure not to make another offer on your page completely opposite than its main purpose. Doing so can easily confuse your visitors and cause them to leave altogether.
For example, if you visit a sporting goods website, maybe there's a flash sale for free shipping if they buy in the next 15 minutes. This would be congruent as they likely came to the site to shop for a product.
I wouldn't want to upsell them for new tires for their car or a better rate on their homeowner's insurance.
If setting up or running an entire website isn't your business model or doesn't pique your interest.
There are landing page tools such as Unbounce or Clickfunnel to quickly and effectively create landing pages without setting up and entire website.
Tip #2: Use Power Headlines
When someone visits your site the first thing that they see is the headline. We all know exactly how important first impressions can be.
In today's day and age, you have less than 3 seconds to grab someone's attention before they bounce out and continue browsing elsewhere. You'll need to get very good at creating not only eye-catching headlines, but headlines that create an image and evoke emotion.
So how exactly is this be done?
If you want to create a lasting impression in your writing, you have to draw attention by using verbs.
You want the headline to quickly grab their attention and relay a clear and concise message to your target audience of what it is that you're offering.
What makes a headline powerful?
Is it the font, keywords, color, topic, length, or call to action? While each of these has a huge effect on how people will respond to your headline, it's not one size fits all. More often than not, the combination of each will factor into how people engage with your headline.
However, each of these can and should evoke curiosity and persuade people to click.
If you give enough attention to each piece of the headline, you'll not only increase your conversion rates, but you'll also increase your chances of ranking high in search engines.
Search engines often calculate what's referred to as the "bounce rate" or how long someone stays on your page. The better your headlines, the more engage your visitors, the longer they stay and the better your site will rank on a search engine.
This is a well-known little fact with copywriters all over the world. And in fact, it's why they spend so much time and effort to create the most engaging headlines the internet has to offer. It's said that eight out of ten people will click your headline if it catches their attention.
No matter the platform — whether it's your blog, social media, website, other blogs (when you write a guest post), or when you create any type of content that will generate leads – you have to make sure that your headline contains STRONG verbs and calls-to-action.
You have to give your headline the STRENGTH they need to leverage all the traffic you send to it.
A strong verb is a specific, descriptive verb used in writing. Strong verbs are used to convey a direct message. You must always have it in the back of your mind that we live in a fast-paced world.
Think about it, we live in the world of fast.
We're all about fast Internet, fast websites, fast food; we want everything yesterday and there is no time to wait.
Now, imagine how impatient your target audience will be if your writing isn't straight to the point or doesn't offer any immediate reward. Yeah, not good.
Especially now that sites like Facebook and Google are asking it's users for feedback on their experience after they have visited your site. Making it a transparent and enjoyable experience for your users is KEY.
So what kind of verbs can truly enhance your headlines?
When you use strong verbs in your headline, it'll make you a better writer. Your writing will appear more concise and descriptive. This is exactly what your visitors want.
Here's an example of awful verb usage in this sentence:
She is going to the mall.
While it is a proper sentence, it's… boring. Instead of saying the she "is going" we can strengthen the verb.
How can we make it more interesting? What exactly is her mode of transportation? Did she fly there, walk, catch a cab, pogo stick, ride her bike?
Let's strengthen the sentence better by including a different verb:
She walks to the mall.
She runs to the mall.
She flew to the mall.
She took a cab to the mall.
As you can see, these all describe a girl getting to the mall, but all invoke very different images in our mind's eye.
Here are some examples of strong verbs:
Bold
Best
Deal
Free
Boost
Increase
Save
Profit
Insist
Lead
Exceed
Benefit
Achieve
Gain
Earn
Renew
Refresh
Engage
Focus
It should be noted that strong verbs in your headlines will not increase your leads by 200% by themselves. But, they can add meaning, conviction, and clarity to your headline; so that your readers and potential customers relate to your message.
In addition to using strong verbs in your headlines, you must also focus on length. Headlines that are too long tend to be easily forgotten or ignored.
Having strong verbs in your landing page headlines, blog post headlines, and more will increase your conversions, especially when you test them out.
Using tools like VWO software or Hotjar to see how exactly your target audience is responding to your website and if your headline is helping or hurting your conversions.
One case study shared by VWO where they decided to split test four different headlines on one of their pages yielded some interesting results.
They split test the following headlines:
Businesses grow faster online!
Online advertising that works!
Get found faster!
Create a webpage for your business
It didn't take long for the data to show the clear winner. By the time the A/B split testing was complete, they found out the final headline was generating 90% more leads then the aforementioned headlines.
When it comes to headlines, you need to remember to not only use strong verbs, but you also have to focus on how long your headline is. Headlines that are too short tend to be easily forgotten or ignored. And headlines that are too long may be overlooked and not fully read.
Tip #3: Link Your Content
One of the best lead generation tips you should take away from this post is how webinars can work in your favor.
If you want to take your lead generation to the next level, you should consider hosting a webinar. Successful internet marketers know the power behind a well-planned webinar.
Webinars are a relatively low-cost, easy, and effective way to share your message with a large targeted audience who actually asked for it when they registered. Furthermore, this content can be shared over and over again across multiple marketing channels.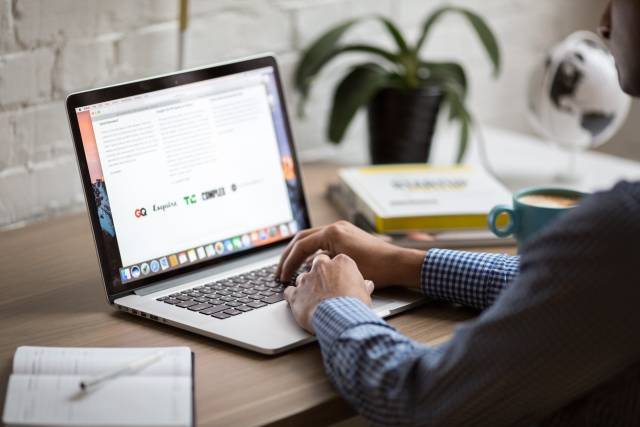 I remember the first time I had put together a live webinar. I was so worried I wouldn't get very many people to register for it. I was worried I chose a bad time or maybe it was something that the people didn't even want.
Then came launch day. I nervously sat waiting for people to sign on and my heart began to sink when nowhere near the number of applicants that signed up to attend actually logged on.
I did my best to not let that bother me and pushed through the webinar.
I quickly decided to send out the replay to those that weren't able to make it for one reason or another.
I couldn't believe my eyes. Almost 90% of people that sign up for the event actually watched the webinar even if they couldn't make the initial live version. From then on out, I knew that those who opted in to view my webinars showed true interest in what it was that I had to say.
One of the most effective ways to generate leads, apart from word of mouth referrals, is webinars. When you bring people together for the sole purpose of educating them, you'll generate hot leads.
Many marketers believe that webinars and seminars are the most effective methods for generating targeted leads.
If you can host a webinar and link to it or embed it directly in your content, your leads will take you more seriously, because you've provided value before asking them to register. Even if the scheduled event is something they can't make, they're still interested in what you have to say.
This is actually quite different from a regular landing page that doesn't offer much value to the user.
The challenge that most people face (myself included,) when they host webinars, is getting enough people to register. However, you can drive webinar registration by linking directly to it.
When people are fully engaged and excited for something unique that will provide a tremendous amount of value, wonderful things can happen, almost immediately.
Let's take a second to reflect on one of the sole purposes of a webinar.
Webinar is from the word Seminar which is a discussion or training of some sort. So, ultimately, engagement is the sole purpose of hosting a webinar. The longer you can captivate your audience and get them to stay engaged on your webinars, the more likely they will be involved when it comes to the Q&A at the end of the training.
You can generate leads, nurture them and build a thriving business, solely with webinars. I've found over the years that roughly 30%–40% of webinar attendees are turned into leads.
There's no arguing that bringing the right people together in a virtual platform increases trust, leads, and sales. No matter what your industry may be.
You have to recognize that people want to belong. You'll build a solid audience that trusts and believes in what you have to offer.
Simply put, people want to learn from experts.
And, you don't have to be an Influencer to successfully host a webinar.
You simply have to position yourself as an expert or authority figure within a particular niche topic and people will want to hear what you have to say.
The most important factor in increasing user engagement is how useful your webinar is.
If you can host your webinars around a theme that is trending and hot, you're three times more likely to have them stay to the end as they fear they may be missing out on a key piece of market value.
When building and designing your webinars, you need to keep in mind that your ultimate goal is to generate leads. And, in order to successfully do that, you need to provide a tremendous amount of value to your target audience.
The content you create and share should run congruent with your overall business goals. Naturally, your blog readers, email subscribers, and customers might have developed an emotional connection with your content.
When they're reading your post, they have a mindset that you're only interested in solving their problems.
Blogging and vlogging are two powerful ways to build trust with your audience. If you want more people to register, reserve their slot and attend your webinar, then you need to have this established level of trust with them.
That's where content creation comes into play.
The role of webinars in the sales process can't be ignored, because most businesses experience higher sales when they host a webinar, as opposed to running paid traffic to any given audience.
The more useful and interesting your content is, the higher your engagement rate through the webinar will be. Consequently, when you link to your webinar from within your content, it's a sign that you want to offer more value to your readers without giving them the idea that you're only out to sell a product or service.
When you have the attention and trust of your attendees, you can recommend a product or service that'll help them. You have a responsibility to qualify your leads and map your leads' buying journey. Every stage of the customer buying process is important during the webinar.
Yes, you can sell, but there is a smart way to do it, especially when you're mindful of your brand and reputation. You don't want anything that will hurt it or separate you from your audience.
Here's exactly how to sell during the webinar:
STRONGLY encourage questions. For each webinar I usually host, I typically leave 45 to 60 minutes just for questions.
This is without a doubt a sure-fire way to show everyone that attends just how much you care about them. You begin to build a stronger rapport with your audience, which will ultimately lead to more loyal customers in the long run.
Drop a TON of knowledge. Seriously, give so much value before you even ask for anything in return.
You need to give, give, give, give…. Give, give, give and give some more before you ask for a sale. This extends so much further than just with webinars. This easily spills over into all the content you create. After all, this is how to draw in your potential customer and, hopefully, keep them.
Create a survey. Surveys are a creative way to learn about what your audience/attendees want leads to improved customer satisfaction.
Throughout the webinar, I usually ask the attendees to respond to a simple questionnaire. Most webinar software I've used allows you to see the attendee survey results & what their overall interests are. You can then utilize the report to improve your sales page and tweak the offer, copy and call-to-action to maximize sales.
Give them a demo at registration
Often times I've asked people if they would be interested in trying out my product during the registration process. Doing so has increase conversions by 15%, compared to just offering a free sample trial.
Sense of urgency + irresistible offer = even more conversions
If your offer is hot and timely you can see an increased sales conversion that ranges anywhere from 5% – 60%.
Exclusive content – Another excellent way to sell during the webinar is to offer premium content only to those on the LIVE webinar. It could be your new training guide that you haven't released on your blog or some bonus videos you'll give away as an incentive for attending the live webinar.
To grow your business and nurture a passionate audience with customers that will stand the test of time, you've got to feed them with premium content.
The type of content that is exclusive to only a very select group of people that truly want it. This group and can be big or small, it does not matter.
This elite group should receive only the most exclusive content you have to offer. Content that cannot be found anywhere else on the web.
This will add great value and scarcity to your content. It will create a buzz in the community as people begin to talk about the EXCLUSIVE value they received.
If you want more people to register for your webinar, you've got to partner up with influential bloggers and leverage your homepage (which always attracts the most views).
You've also got to blog about your webinar and link to the landing page from your blog posts. Also, don't forget to market your webinar through social media. And, don't be afraid of paid media or promoting your webinar through keynote speakers.
Tip #4: Build trust with simpler sign-ups
You ever goto a website and see that you can easily create an account/sign up by logging in with your Google or Facebook account?
You can increase lead generation to your business by limiting the amount of information that they need to input in the forms. That's how successful companies are built. It can certainly work for yours, too. Creating ease of use for your customers.
That's because the social media world that we love has brought us convenience across the web.
Companies like Facebook and Google have our full names, residential addresses, phone numbers, and more are now stored on their servers. This has made it possible for marketers to create a flexible and simple sign-up flow.
Using social media giants to get customers to log in to your site can personalize your marketing campaigns. An effective marketing strategy can be efficiently deployed when you see and address your customers not as a group, but as individuals.
Many digital companies have not been using this tip to get more leads. The truth is that Google and Facebook are so popular, and most bloggers, content marketers, and online entrepreneurs have these accounts.
Since Pinterest started using this strategy several years ago, they've increased their user database 100 fold easily. Pinterest now has over 50 billion pins and millions of active, loyal users.
I actually prefer to allow users to opt-in with their Google account over any other account for the fact that with a single Google account (Gmail), you can log into Google Analytics, YouTube, Google Drive, Google Docs, Blogger and more and there is a TON of useful data in there.
Tip #5: Optimize to Convert
If you want to convert the visitors that come to your landing pages and take your lead generation to the next level, you must continually optimize your landing pages.
The best way to do this is to test features on your landing pages, such as the elements, including the headline, subtitles, bullet points, call-to-actions, and more.
Look at this as a prime piece of real estate in your marketing strategy. It is up to you to take advantage of what to offer and experiment with what drives the best results.
People often think there is some magic recipe to get the perfect ad copy or highest converting lander up and running.
Truth be told, it's a case of testing anything and everything. Make a small change, test it, see how it does. If conversions increase, nice! If not, undo and try something else.
That's the magic recipe.
Rinse and repeat until your landing page is exactly where you want it to be. You've got to keep testing before you can get it right. A/B testing is not negotiable.
But, there is one aspect of your content marketing strategy that you must set limits on. It's about who's in charge of generating leads and who manages the sales process.
When it comes to lead nurturing, which is an all-important aspect of running a successful online business, you've got to separate your lead generation team from your sales team.
Lead generation is the marketing process of stimulating and capturing the interest of a product or service for the purpose of developing a sales pipeline.
Whereas on the other hand, the sales team is primarily concerned with the exchange of goods and services for money; it's the action of selling something.
It's obvious that lead generation isn't about selling. But I often see this task dumped on the desk of an uneducated sales team and the results are never anything good.
Retaining the customer is important if the business wants to thrive. So it would make sense that after selling to a customer, the sales team also has the responsibility of initiating a great customer experience that leads to a high rate of customer retention.
It isn't just customer acquisition we need to focus on, retaining a customer is equally, if not arguably more important as well.
Tip #6: The Art of the Perspective
It's important to hit your offer from multiple different angles. Spread your marketing and offers across many different avenues as possible.
Ultimately, you want to get people to say "yes" to your offer. As marketers, that's exactly what we want. So the more variations of the offer we have out there, the more perspectives we are able to provide on a single offer. And in return, the more data we receive.
Different platforms have different audiences and will yield different results.
Moreover, if you're having difficulty generating leads, it could be that your offer isn't compelling enough.
So how do you recognize when an offer is on fire?
An irresistible offer will certainly attract clients and retain them. A hot offer will convert almost always, no matter what. You can have an awful advertising campaign, and people will still buy what you have to offer.
People naturally want to get their hands on it because it's something that they want.
Remember that when your offer is scarce, relevant, in high demand and exclusive, it becomes desirable.
Let me give you an example, say you're looking for an idea to create an irresistible offer for your audience. Let's assume that you created a report that will help people save money on auto insurance.
Imagine that you have set up a blog-style landing page that people read, apply your tips and share their success stories about how they saved $300, $460, or $550. Many others can testify just how great the savings are and the ease of finding out if they were eligible for the savings or not.
Even if it's only one page, it's still an irresistible offer, because anyone who wants to save on auto insurance will be attracted to the report.
Never mislead people. If your landing page promises something different than the actual offer, you're going to deliver really low-quality leads. For example, if your landing page promises that the homeowner's insurance is the cheapest insurance in the country, the leads won't convert when they find out it's actually more expensive.
Or if you are advertising on multiple channels, don't say something completely different on one platform and something else on another. While it's fine to speak differently to each audience, never deceive someone about what you're actually selling or offering.
Yes, you should use standard copywriting and persuasion techniques on your pages, but don't mislead people. Make sure that people understand what they're actually getting.
As you test different marketing channels, you'll likely find one that outperforms the other. Always use the right traffic source.
When it comes to lead generation offers, I usually recommend that people use Facebook advertising as their primary traffic source.
Why?
Highly relevant targeting.
Facebook has thousands of data points for every user – far more than any other traffic source. It's astonishing how much information Facebook holds on each of us.
Facebook allows you to use these data points when you target. This means you can be super precise with your targeting, ensuring you're only sending the right traffic to the offer.
If traffic sources are weapons, then Facebook is the one with the best scope.
Recap: Optimize to Convert
Don't get suckered into every à la carte tool you see that claims they will increase sales, your conversion rates or whatever other claims they'll make. Like any good worker, it's important to have the right tools, for the right job.
In addition, remember that generating leads and engagement to your business will take time. Keep your eye on the prize and don't get distracted.
When it comes to creating a real, sustainable business, it simply takes time. Understanding that you need to nurture your online presence, create a rock-solid email marketing system, carefully continue to develop and produce amazing content.
Learning how to understand and interpret data-driven content will allow you to nurture and grow your leads.
You may not grow your leads by 200% in a week, but, with consistency, it's likely to surpass that milestone.
And remember, none of these tips are instant lead generation wins.
These tips are designed to arm you with enough information to create a solid foundation. They've been proven to work, and many successful brands and industry leaders still use them to acquire new leads and convert them into customers.
Real results come from improving each step along the way, remembering what you've learned in the process of applying these proven lead generation tips.
It's the same with increasing sales. You have to make up your mind and learn along the way because your customers believe in you—and you can't afford to let them down with outdated advice.
I hope this article has provided you with a wealth of information to sift through and start introducing into your own lead generation marketing. For more free affiliate marketing guides, please browse the rest of our blog – or sign up to our newsletter for training your won't find anywhere else.