Chapter 1
What is Keyword Research?
If you are new to affiliate marketing, we have posted a beginner's guide to keyword research for affiliates that can be found here.
Still, to effectively research keywords, you're going to need to invest in some keyword research tools. Keyword tools not only allow you to compile lists of keywords relevant to your niche, but most also have competition analysis tools.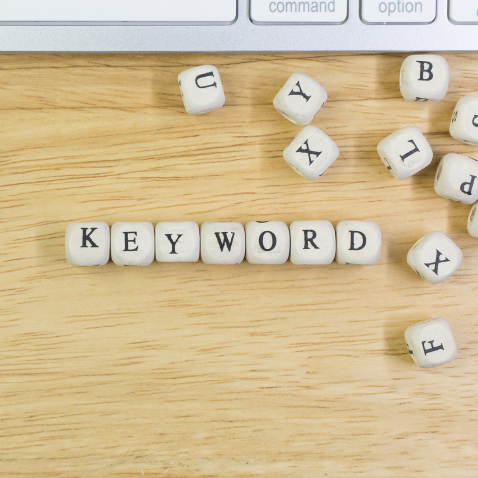 By analyzing the competition within your niche, you can see what keywords your competitors are targeting – and also how they are ranking for them.
This strategy not only informs you of the keywords you should be targeting but allows you to discover keywords your competition might not be targeting – meaning there is room for you to operate in that space.
If you are a newcomer to the world of affiliate marketing, you may be scratching your head wondering what a keyword is.
In digital marketing talk, a keyword is any search query used in a search engine that has a significant volume of searches.
For instance, if I was interested in photography, I may search Google for 'camera lenses.' – I can see from my keyword research tool that the phrase 'camera lenses' has a monthly search volume of 5100.
I can also see that the top 10 ranking websites for that keyword are highly authoritative, meaning it would be tough for me to rank for that keyword. If you are wondering what I mean by authoritative, most keyword research tools use a metric to determine how powerful a website looks in Google's eyes.
The more authority a website has, the higher the likelihood is that Google will rank it – authority is basically a trust score.
The more trusted a website, the better it performs.
However, if I search the term 'camera lenses for beginners,' I can see that there is 100 monthly search volume, and some of the sites that currently rank in the top ten have much less authority. Competing for this keyword should be much less difficult and will allow me to build the authority of my own site and, in turn, compete for higher difficulty keywords.
For this reason, it is always advisable for new affiliate marketers to target lower volume, low competition keywords. You won't generate as much site traffic, but the traffic you do get will be highly targeted and easier to convert into sales.
If any of this seems confusing, don't worry. Some of what was just mentioned won't seem apparent until you are using keyword research tools regularly.
Chapter 2
Keyword Research Tools
Below you will find a list and brief overview of some of the most popular keyword research tools on the market. They all have different levels of functionality, with some boasting a freemium version while others command a monthly subscription plan.
I will provide a link to each tool, along with how much you can expect to pay for access.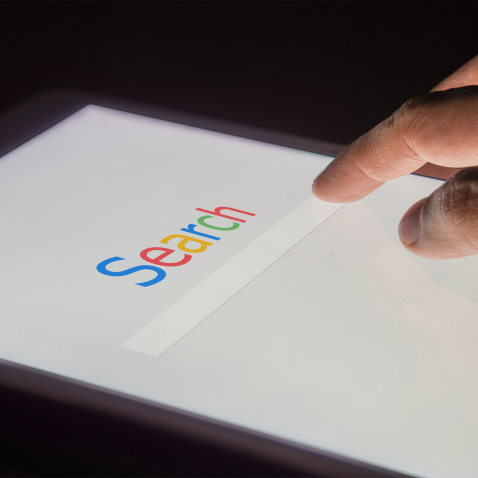 aHrefs
PRICE: Starting from $99
URL: https://ahrefs.com/
For the experienced affiliate marketers among our readers, there is a high probability that you have already heard of aHrefs before, or even use it regularly. But if you are new to affiliate marketing, aHrefs is one of the premier keyword research, competitor analysis, and SEO tools available on the market.
Boasting one of the most extensive backlink databases, and up to date keyword information. AHrefs allows its users to decipher the SERPs in a way not many other tools can.
If you regularly frequent the blogs of industry leaders, aHrefs often pops up as their keyword research tool of choice. And while it can be on the pricier end of the spectrum for beginners and affiliates on a budget, it is well worth the price tag.
Moz Keyword Explorer
PRICE: $179 monthly recurring
URL: https://moz.com/explorer
Moz Pro is a fully realized all-encompassing SEO toolset, including Moz's keyword explorer. Regrettably, Moz keyword explorer isn't currently available as a stand-alone product; however, if you're looking for an all-in-one SEO solution, this may be it.
Allowing users to run reports for related keywords, including phrase matching and niche appropriate search queries – an excellent way to kickstart your content creation strategy. Providing you with enough data per keyword to stay busy for several months.
Moz provides a keyword difficulty score they call 'Priority,' which takes into account the CTR (click through ratio), search volume, PPCs (pay per click ads), letting you know the level of competition you are likely to face.
Ubersuggest
PRICE: FREE
URL: https://neilpatel.com/ubersuggest/
Like many of the tools on this list, Ubersuggest is more than a keyword research tool – providing users with a full suite of SEO tools, and the best bit?
It costs nothing to sign up and use.
One of the best ways to use Ubersuggest is to develop keyword ideas that contain buyer intent by using the keyword suggestions feature.
For example, if I run a blog in the health & beauty niche, I can try running suggestions for the keyword 'best brush for' – bringing back results ranging from 'best brush for foundation' to 'best brush for drying hair' and even 'best brush for beards.'
This is a simple yet effective way to develop months' worth of content ideas from a single keyword.
Also, if you are someone who struggles with general SEO, Ubersuggest can perform a full site audit for you, delivering insight on technical fixes you can make to improve the rankings of your site.
Answer the Public
PRICE: Starting from FREE up to $99 monthly
URL: https://answerthepublic.com/
Answer the Public is a free to use tool that gives the user tremendous awareness of how their target audience is using search queries to find information within their niche.
Typing any keyword into ATP, for instance, 'affiliate marketing,' will return a list of questions, prepositions, comparisons, and any related terms that are commonly searched for.
Searching for 'affiliate marketing' returned 350 recently searched for phrases and keywords almost instantly. Not only is this powerful within itself, but when used in conjunction with keyword analysis tools like aHrefs or Moz, you can very quickly develop an effective, long-term content strategy.
What's more, you can monitor trends within keywords by signing up for the pro version; simply run reports over time for comparison to see how they have developed.
Keyword Surfer
PRICE: FREE
URL: Chrome Extension
Keyword surfer is an extension for Chrome that should be in every affiliate marketers toolbar, not only is it completely free, but it can provide instant insight when you are checking the SERPs.
Providing data such as monthly global search volume, backlink & visibility correlation for the top ten results, and similar related keywords & searches. Surfer gives affiliate marketers an instant snapshot of the competition.
Keyworddit
PRICE: Free
URL: https://www.highervisibility.com/free-seo-tools/keyworddit/
Often underappreciated by marketers, but Reddit can deliver a lot of valuable information for affiliates, providing insight on trends your current audience might be interested in. You can then leverage this information to stay on top of trending topics, delivering products & information to satisfy the user's needs.
Personally, I would use this for link building campaigns, creating informative content around the questions that real users are asking. You can easily understand the relevancy of the queries using the 'context' button to see which threads contain which keywords – to pinpoint the context of your content.
You can also place the highest volume keywords into your chosen keyword research tool, using the keywords suggestions feature to expand your keyword and content ideas exponentially.
SEMrush
PRICE: Starting at $99 monthly recurring
URL: https://www.semrush.com/
SEMrush is an entirely comprehensive SEO and digital marketing suite containing over 40 tools for research and data analyses. SEMrush is utilized to conduct competitor analysis and can provide comparative data against your projects – letting you see how you stack up almost instantly.
For keyword research purposes, using SEMrush to examine competing domains for their top-performing keywords is the order of the day. SEMrush will analyze the competition, and run a report providing their best-performing keywords.
Using this information, you can see what keywords you should be targeting. The advantage of this is not only can you know the keywords that you should be targeting, with a bit of outside thinking, but you can also see what keywords aren't being targeted.
Knowing what keywords your competitors are missing out on allows you to focus on them, building your site authority with little competition.
Summary
I hope this post has provided some insight into what keyword research is, and the tools affiliate marketers need to work effectively. Keyword research tools are vital to make a success out of your affiliate marketing projects, helping you to define the space in which you can operate for your niche.
Be sure to check out our keyword research guide for beginners if you have been left scratching your head throughout this post, as it will give you a little more insight into the keyword research process, and why we do it.
Do you use any of the keyword research tools featured in this post, or are there any you think we have missed out? Let us know in the comments below, and don't be afraid to share any interesting strategies you might have.
If there are any affiliate marketing topics you are struggling with and would like us to do a deep-dive into them, please don't hesitate to contact us.
Share the Love
If you found this post useful, please let others know about it by sharing it.