Coaching & Mentoring
A Day in The Office & The Social Lead Gen Blueprint
If there is one thing I have learned in my Facebook ad, affiliate marketing, and media buying journey. It is that having a mentor will 10x your progress guaranteed.
My brother and I struggled for many years to make our business successful, and one of the most important things we ever did was seek out a mentor. Once we were getting quality, actionable advice straight from the horse's mouth; everything started to fall into place.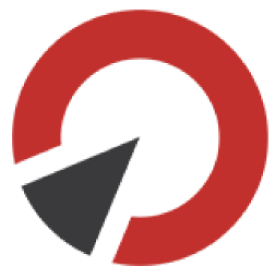 My brother detailed our mentorship journey in this post here where he also covers how to find a good mentor that will help you crush your goals. Most importantly though, he talks about our experiences with poor mentors who were only out to rip us off and offered no value to our business.
Mentors can be found in many places, sometimes people will take you under their wing naturally as you build working relationships, other times you may pay for mentorship in the form of consultation.
However, a lot of the time mentors can be hard to find, or their consultancy fees are much too large for your budget. There is an alternative.
Facebook ad courses have become more popular as the platform keeps reaching new levels of success and we have detailed a couple of our favorites here. Not only are online courses much cheaper than paying for mentorship, but you can also learn at your own pace.
This is important as a lot of people getting into Facebook ads, particularly affiliate marketers, start out on a part-time basis as a side gig; transitioning to full-time once they are making enough profit.
With that being said, if you are reading this, I can only assume it's because you want to level up your brand or business promotion – or get into affiliate marketing and you are looking for the best start.
Below I will cover the basic minimum level of knowledge you should have before launching your first paid ad campaign.
However, I want to tell you about the mentorship that we offer to new affiliate and digital marketers. We are tired of seeing second rate 'gurus' filling up the marketing consultancy space with garbage information and believe its time for a change.
Because of this, I want to introduce you to A Day in The Office our new online one-to-one coaching method.
A Day in The Office
A Day in The Office is our new virtual online coaching platform where you can apply to join us and receive coaching for the day, getting an insider look at our most successful campaigns.
So, what makes us qualified to show you how to do what we do, and why should you listen to us?
For starters, we have generated multiple 8 figures by leveraging Facebook ads to generate leads and promote affiliate offers, spending upwards of $50,000 daily on running and testing campaigns.
It has cost us tens of thousands, in-fact probably 100's of thousands of dollars to get to the level we are at, we have seen it all when it comes to Facebook ads and we know how to spin a winning campaign through tried and tested methods.
Throughout 2019, students would fly in, oftentimes internationally, to meet up in my office in South Carolina for in-person training. However, with the current climate, I am now offering this service at a seriously reduced rate through online means.
Not only is this more convenient, but you will receive the same knowledge for a much lower price than ever before. Our page is filled with testimonials from past students, detailing how we have helped them turn their campaigns around and start their own profitable lead generation agencies.
If you book a day in the office with me, here is what you will get;
Private coaching tailored to your exact needs, you let me know what your pain areas are and I will help you solve them. We will achieve this through hands-on learning, setting up and launching campaigns – you will also have a real-life view of two of my top-performing campaigns currently generating thousands in profit.
This won't be held as a group conference either, it is totally one-on-one personalized coaching to get you crushing your media buying as soon as possible.
By choosing to spend a day with us, you will save literally thousands of dollars on testing alone, by learning the strategies we are employing for our most successful currently running campaigns.
Please note, we are opening coaching in July, and spaces are already limited and expected to close shortly as we are running an early bird offer for those who sign up now.
However, if you are unsure or under budgetary constraints due to the global climate, we have also just released our top-tier Facebook Ads training course.
The Social Lead Gen Blueprint
Once we learned to crush Facebook Ads, things really started to turn around for us. We have wanted to put out a comprehensive training system for a while now but never had the time as we were so focused on growing our digital agency.
Paid social has literally given me the lifestyle I dreamed about in high school, but it wasn't easy. My brother and I worked hard at this for years before we found real success, and now you can skip years of trial & error, and self doubt with The Social Lead Gen Blueprint.
We spent over 3 years without making a single profit, until 2015 when everything clicked into place for us and we started crushing Facebook Ads. Going from 0 profit to making $20,000 in a month is an unbelievable feeling, and we want to share it with you.
Our entire philosophy for Facebook marketing is a no BS approach, by keeping things simple we work exactly on what we know we need to be doing, rather than what we shouldn't be doing.
Throughout the Social Lead Gen Blueprint, we provide you with a high-level overview of the strategies we employ every single day in our own marketing business. Throughout one of the modules, I even break down a campaign and the strategies used to profit over $30,000 in a single day – we have no exceeded this with our team.
Our strategies work.
If you want to be taken from setting up your pixels, to understanding the Facebook algorithm, to learning when & how to scale, this is the course for you.
You can view video testimonials from several of our past students here all of which are absolutely killing it with Facebook advertising.
Let's jump straight into it, throughout the following chapters I will detail the basic information you need to know about Facebook advertising, why you should be doing it, and how to test the results.
Get ready to take your business to the next level.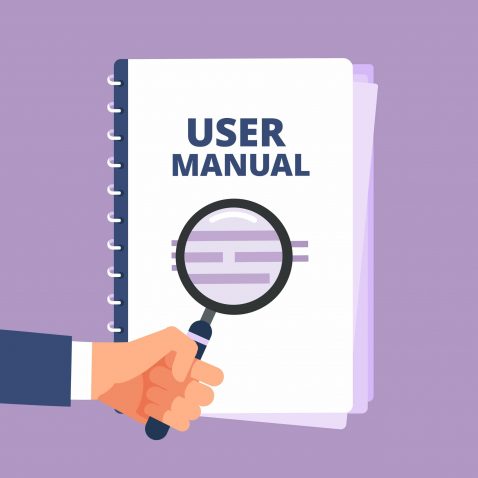 Making a success of Facebook ads at a low level isn't as difficult as people initially think, however it does take a long time to master and truly scale your results. This is because Facebook essentially holds your hand through some of the processes, and provides powerful tools to target the correct audience.
So, what steps do we need to take?
Have a Strategy
Don't even think about launching Ads Manager yet, first you need to prioritize your plan of attack. Without knowing why you're advertising and who to you're likely to become overwhelmed with the numerous features on offer to you.
Without a strategy, your campaign is doomed to fail from the start.
Ask yourself these questions:
What services and products am I promoting?
Who is my target audience?
Are they a warm audience, or will they be cold?
How will they utilize my products & services?
How can I solve their pain points, and what objections might they have?
What stage are they at in the buying cycle?
What is the end goal for this campaign?
Know Your Objective
When you start creating a campaign, the first thing you need to do is choose an objective. It is crucial that you choose the right one, as Facebook uses this information to optimize your ad placement.
In many cases, choosing the correct objective will lead to a lower CPC (cost-per-click) and improve your conversions.
These are some of the available objectives:
Brand awareness
Reach
Traffic
Engagement
App installs
Video views
Lead generation
Messages
Conversions
Catalog Sales
Store Visits
You need to select the objective that most closely represents your campaign expectations and goals. For example, you want to run a slideshow campaign to boost sales, then you should choose 'conversions' instead of 'traffic.'
Of course, traffic might be nice, but sales are what we're after.
Remember, it is always possible to run several campaigns at once – so you may want to test more than one objective to see which works best.
Audience
This is something that you should have considered in the strategy stage of your campaign, who is your audience? Now is the time to put that knowledge into action.
There are several targeting metrics you can use:
Custom audiences – target viewers that are on your email list, or prospects that have recently visited your website or Facebook business page; you can even target people who have visited you on Instagram.
Lookalikes – lookalike audiences are users who may not be in your primary target demographics but feature a lot of overlap.
Targeting by demographic.
Targeting by location.
Targeting by interests and behavior.
Targeting by connection – targeting users who have previous connections to your brand.
Where Do You Want Your Ad to Be Displayed?
From here you will choose how you want your ad to be displayed, what platforms it will appear on, which devices your ad can be viewed on, and what apps you will be promoted to.
There are several different options split between Facebook, Instagram, and the Audience Network.
If you desired, you can run ads with all placement options selected, or you can disable them as you see fit.
Budget
Now we need to set a budget, and an ad schedule – we will also choose optimization for ad delivery at this stage. Budgets can be either 'lifetime' or daily, meaning that you can keep spending until your budget is depleted, or limit it to a certain amount of spend per day.
For example; you can choose to run an ad at a $50 daily budget, once the budget has been reached your ads will stop displaying until the following day when your budget is refreshed.
You can also choose to have your ad run indefinitely or start and end on certain dates. You are even given the option to only display your ads at certain times of day – Facebook's ad options are extremely comprehensive.
Ad Format
Facebook offers a range of all-inclusive ad formats including:
Video Ads
Carousel Ads – allowing you to leverage numerous videos and images in your campaign.
Canvas Ads
Single Image Ads
Collections – ads that open up on mobile devices for a comprehensive ad experience
There are pros and cons to each format, however in my experience video and carousel ads often have the highest level of engagement and CTR.
CTA
Towards the very bottom of the creatives section, there are several easy to miss details. These can include areas where you can add copy, CTAs, and URL descriptions.
You should utilize each and every one of them, CTA (call-to-action) buttons help to boost conversions, and using copy in the right places can be the difference between a successful campaign and a failure.
Monitor Your Metrics
Campaign monitoring is one of the, if not the most important steps in running Facebook ads and you should start immediately. It is also worth keeping an eye on the CPC, and prices can start to rise and really affect your ROI – which might indicate that it is time to change tactics.
Facebook Ads Manage will display all the data you could ever need for your active campaigns. But keep a close eye on CPC, relevance score, number of actions taken, and frequency.
These are vital metrics.
Why You Need Facebook Ads
5 Reasons to Advertise on Facebook
You might be wondering why you should focus on Facebook ads over organic search or Google Ads. There are several reasons you might want to make the switch or include Facebook ads as part of a larger marketing strategy.
Below I have detailed 5 reasons you should be advertising with Facebook.
Facebook Ads are Effective
When Facebook was launched in 2004 no one could have predicted the unprecedented growth it would experience as a platform. There are more than 2.2 Billion monthly unique users on Facebook, that's a quarter of the world's population.
Facebook has changed several facets of daily life for millions of people, and some have even grown businesses using Facebook exclusively. As it stands, Facebook isn't going anywhere anytime soon so we may as well take advantage while we can.
Facebook Ads is considered to be one of the premier digital ad platforms, consider this – 51% of all ad spent in the US is spent on digital advertising and Facebook has seen exponential growth in revenue over the past decade.
This is primarily down to Facebook Ads, people use it because it works. Almost 80% of US citizens say they have discovered new products through Facebook Ads.
As it stands, just over half of the world's population is online. Facebook can only grow as a platform as more people gain access to the internet.
Simple – Quick Wins
Setting up an ad campaign on Facebook takes no time at all, and can return phenomenal results in a short amount of time when compared to other platforms. Digital adverts produce one of the best ROI's out of all media and if you optimize your campaign correctly it can happen very quickly.
Facebook ads are equally as useful for local businesses and global corporations alike.
Almost anyone can create a business manager account, set up payment methods, and launch a campaign within minutes if they desired. And by using tools such as AdEspresso you can optimize quickly for the lowest CPC available with ease.
Facebook ads also cost less than comparable platforms, with Instagram ads costing nearly double what Facebook ads do per click. For this reason, Facebook ads aren't prohibitive – you don't need a large budget to get started.
You can start boosting traffic to your webpage for as little as $.10 per click.
Powerful Audience Targeting Features
Facebook has one of, if not the most comprehensive targeting features of any platform, and when you consider the number of users available to you this can be staggeringly powerful.
Facebook lets you target via several demographics and lookalikes but also based on behavioral patterns including previous engagement with your brand, their known likes, and if they follow your brand on social.
By creating highly targeted and granular ad campaigns you can make sure you're only reaching the people interested in what you have to offer. Not only that, but it becomes extremely easy to test and optimize your campaigns for continued success.
Over 50% of consumers believe that social media has a huge influence on their purchasing decisions, with most claiming Facebook played the biggest role in their shopping habits.
With the amount of power Facebook holds over its user's decisions, it's an obvious platform to use for your brand promotion.
Highly Customizable
Facebook ads allow you to create the perfect ad experience if such a thing exists. Unlike Google Ads, Facebook can be leveraged to attract the perfect audience for your offer, product, or service.
They also differ primarily in that Google Ads is an inbound advertising service, while Facebook can be considered an outbound marketing strategy.
Not only that, but Facebook offers several ways for you to promote the exact same offer to different audiences at the same time. You might choose to utilize video to target a millennial audience while targeting more senior audiences with a comprehensive canvas ad.
This leads to more conversions and a higher ROI overall and isn't possible to achieve with Googles' ad platform.
Updates
Facebook is continually refining and improving the Facebook Ad experience, for both marketers and end-users. I believe that this is one of the primary reasons Facebook has been dominating the online ad space for so long.
There has never been a better time to learn how to leverage Facebook ads than right now. The sooner you educate yourself on the full capabilities of Facebook as an advertising tool the sooner you can skyrocket your business' growth.
Don't be afraid to get stuck in and just do it, if you are unsure of yourself – make use of the training and mentoring opportunities we have on offer here at Optimize to Convert to catapult your brand to success.
Summary
I hope you have found this Facebook 101 guide useful, our aim at Optimize to Convert is to offer the highest levels of media buying and affiliate marketing training on the web. Obviously, it is possible to learn everything you need through various sources online.
However, knowing what is quality information and what isn't is extremely important. We strongly believe that a mentor is the only way to go for your career development.
Nothing improved our marketing and business savvy more than seeking out mentors who were proven in their fields. Failing that, it is important to still gather your information from quality sources.
Find people who are absolutely crushing it, and see if they offer any personal training or online courses/webinars – I guarantee to you this is one of the best ways to develop your skills and turn them into profit.
Until next time, stay safe.
Share the Love
If you found this post useful, please let others know about it by sharing it.