Most of the old guard, who have relied on PPC campaigns through Google Adwords for years are starting to realize the power that paid social advertising can bring to their marketing.
Once you have learned to effectively launch Facebook advertising in the correct way, there is no limit to how far you can go with your marketing business.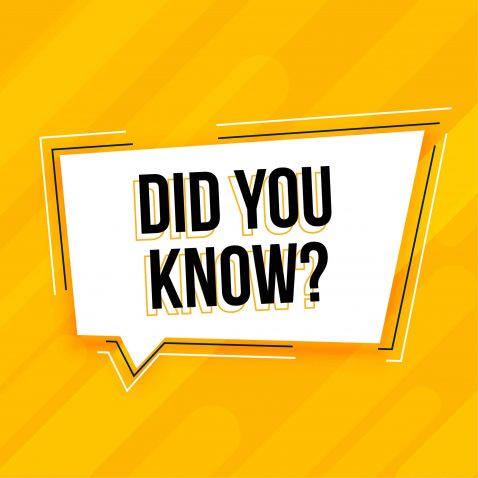 What are Facebook Ads?
Have you ever been scrolling through your Facebook newsfeed and noticed a post from a user or page that you don't follow? If you look closely the post will inform you that it is sponsored, this is a targeted ad that you are seeing.
Both mobile and desktop versions of Facebook will display sponsored ads within your newsfeed, you will also notice ads to the right side of your browser if using your desktop.
Facebook ads are extremely lucrative for the advertiser, without being obtrusive to the end user's experience of the platform.
Not only that, but Facebook ads are extremely simple to use, and require almost no prior marketing knowledge to get started. This is, in part, thanks to the plethora of tools Facebook offers within their ad-suite to help the user monitor their campaigns.
How Much Do Facebook Ads Cost?
The price range of Facebook ads can vary wildly, depending on the variety of ads you want to run, and which ad objective you choose. However, you only pay Facebook when your ad is clicked, this is known as PPC or pay-per-click advertising.
The average price you can expect to pay-per-click is around $.50 although prices often vary between $.10 and $2. You will also find that costs change daily, this is because Facebook ads are run via an ad auction, similar to the way Google run their ads.
Facebook runs ad auctions each day to determine which ads are going to reach their audience.
Ad winners are determined by the bid price (price you are willing to pay per click,) estimated action rates (how often your ad is expected to be clicked,) and the quality of your ad creatives.
Are Facebook Ads Worth It?
Most marketers agree that running ads on Facebook can lead to some great success, especially early on in product launch & generation demand campaigns. Although there is a caveat to this; the level of success you can expect to achieve is directly correlated to the quality of your ad creatives, and the offer you are running.
If you are running a poor offer or being lazy with your creatives, then your campaign isn't likely to achieve the results you expect.
When comparing Facebook Ads to Google Ads, a large portion of marketing experts are in agreement that Facebook is typically more profitable than Google or other ad networks. I often suspect that this is due to the powerful retargeting and lookalike options Facebook Ads offer, as well as an overall lower cost per click.
With Facebook Ads, it is easy to define a very targeting audience or niche to ensure that your ads are more likely to reach interested parties, which increases sales & conversions compared to other platforms.
Can I Be Successful With Facebook Ads?
In short, yes.
However, there are several elements you need to incorporate consistently when targeting ads via Facebook.
The first thing your audience will notice is the image you use within your ads, this needs to be eye-catching and relevant to the overall ad. However, a good image is not enough, it must be backed up with quality copy and content to keep the viewer engaged.
When setting up your campaigns, be sure to understand your target audience and how they will relate to your creatives. Tailor your audiences to the niche that you are targeting.
Still, with that being said you should also be running more than one ad at a time. Not only should you be targeting several different audiences you should be running ads using different images, taglines, and sales copy.
Not only can each ad target different subsets of your audience (males & females for instance,) but you can now gather data and determine which ad is the most successful. This means that you can optimize your other ads to do better, or simply increase your ad spend on the successful campaigns.
If I could share one major piece of advice regarding your ad creatives, it would be this; keep them short and concise. Don't purposely cut your ad copy short; instead, remove any unnecessary copy – the viewer can learn more when they visit your sales & landing pages.
You're looking for the click, your sales funnels will deal with the rest of the sales cycle.
How Do I Make a Facebook Ad?
Facebook has made online advertising extremely accessible, with processes in place that are there to help you get your campaigns running with minimal resistance. Facebook Ads will essentially 'baby' you through the entire process if required, and even help you with determining your perfect audience.
When setting up an ad campaign with Facebook, the first thing you need to do is set the ad objective. Facebook will provide a list of options to choose from, from sales to downloads, and lead generation or increasing follower count.
Once you have set an ad objective, it's time to start defining your audience. Typically, Facebook will request the demographics you are looking to target – this not only includes their interests but can also include age range, gender, location, and more.
Once you have set your ad objective & your target audiences, you need to select where you would like your ads to appear. Options include Facebook, Facebook Messenger, Audience Network, and Instagram.
It is important to set your Facebook Ad budget after this, this ensures you don't overspend and also makes it easier to track your ROI for optimization. You can choose from lifetime budgets or daily budgets, and once the budget is depleted your ads will no longer be displayed by Facebook.
Next, add your creatives and place your order – your ad will then enter the ad auction process.
All that's left now is to monitor your campaign through the Ads Manager, fine-tuning as you go.
What is Facebook Ads Manager?
Facebook has designed the Ads Manager to help marketers and business owners monitor the success of their ads providing several metrics that we can track and use to optimize our performance.
Not only can you see the number of clicks your ads are getting, but you can also view a breakdown of clicks by demographic – including which devices are performing best.
The best marketers understand how to extrapolate this data into action, by refining their campaigns for greater success and a higher ROI by using their best-performing ads to target the highest converting audience.
Can I Promote My Business For Free?
Facebook Ads is one of the best ways a business owner can promote and grow their business online but there are other options you might consider running alongside, or instead of paid ads.
If you are running a business, one of the first things you want to do is create a business page on Facebook – here, you can engage your audience and promote your products or services without any financial implications.
Still, running a business page on Facebook requires you to take constant action so that when a potential customer searches for your business they find only updated and relevant information.
You can alleviate some of this pressure by using automated services that will schedule posts for your business such as Buffer, or Hootsuite.
You can also promote evens for your business, which is a great way to get people involved via RSVP, and leaving feedback post-event.
Facebook Ads Courses
The Day Bros - Social Lead Gen Blueprint
Facebook Ads Courses
JR Fisher - Facebook Ads University
JR Fisher is well known in the digital marketing community and has been crushing it for years now.
In Facebook Ads University he details his system step by step with real-life case studies for you to learn from.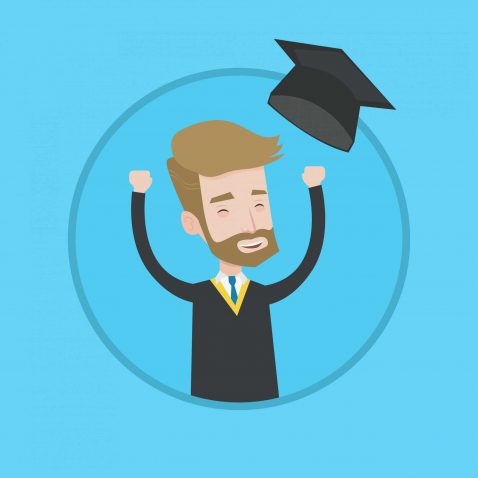 Right off the bat, the quality of this course is very high, and it is obvious that a lot of thought has gone into the production value for this course. JR starts right at the very beginning and helps the user work their way up from their very first campaign – all the way to utilizing advanced Facebook Ad strategies including retargeting and lookalike audiences.
Not only that, but he offers a free training webinar which you can watch and see if JR's teaching style is right for you.
Alongside the over-the-shoulder coaching, you are given access to several tools including audience analyzers, Ad creation tools, fan page research tools, and campaign spy software.
Facebook Ads Courses
LinkedIn Learning - Free Facebook Course for Beginners
We all know LinkedIn, it is probably the largest professional networking space on the internet. Allowing professionals and businesses to connect and form mutually beneficial arrangements.
What many don't know, however, is that they have a large learning platform where you can gain competency in many valuable skills.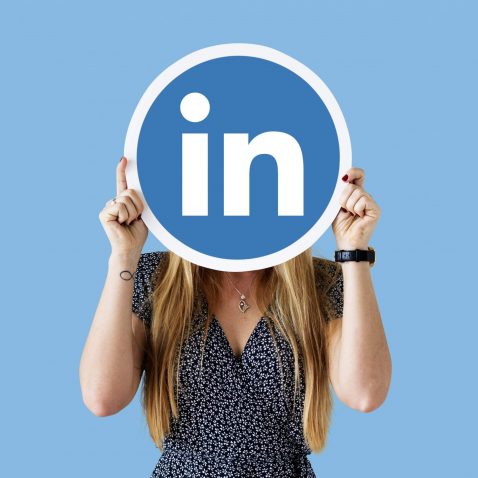 Megan Adams has authored LinkedIn Learning's Facebook course, and it is available free for all users. She does an admirable job of introducing business owners to the world of Facebook Ads, taking you from simple promotion to taking advantage of the powerful features within Facebook Ads.
Megan also touches upon some very good methods for researching your competition, to understand what they are doing and why it is working for them. As you would expect from a free course this doesn't really explore the full functionality of Facebook Ads as a marketing platform.
With that being said, this is probably the first port of call anyone should make when considering Facebook Ads as a promotional tool.
Facebook Ads Courses
LinkedIn Learning - Advanced Facebook Marketing Training
I know, I know.
We've just covered the LinkedIn Learning basic training. However, it is worth including the advanced course too as there is some valuable information to be gained.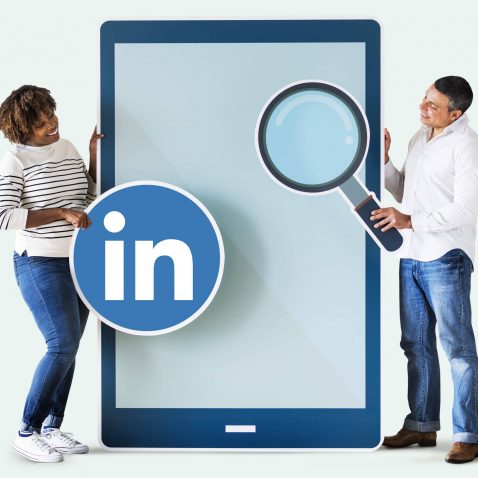 Megan Adams once again takes us on a tour through the Facebook Ads landscape, albeit covering far more advanced marketing territory. Megan has helped countless businesses and brands gain recognition through social channels, and is a special Facebook Ads expert – and it shows.
It is obvious that Megan has run more than her fair share of Facebook Ad campaigns, and not only does she have the experience to share, she is a competent tutor.
You will find strategies that cover the wider array of Facebook Ads tools, and also ways to make ad creation much easier while focusing on campaign success. Unlike the basic Facebook Ad course found on LinkedIn, you need to be a LinkedIn Learning subscriber to access the advanced training.
With that said, they do offer a free trial where you will be able to access this course without incurring any cost.
Facebook Ads Courses
Creative Link - Facebook Advertising Training
Facebook Advertising Training is a course from the mind of Billy Gene, a well-known figure within the digital marketing community – known for his bright personality and captivating live speaking engagements.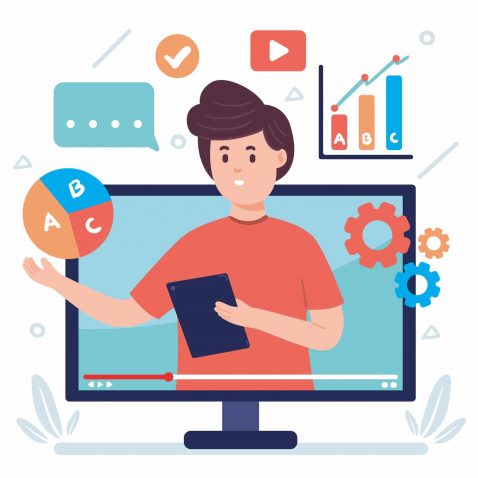 You can find this course on CreativeLive – and online educational streaming platform.
Over the course of 18 videos, Billy shares very high-level ad creation tactics, including how to write copy that converts and planning your entire sales funnel. There is a particular focus on upselling throughout the sales process, as well as plenty of information pertaining to audience retargeting and clever use of demographics.
Not only do you get access to Billy's Facebook Advertising Training, but a bonus Marketing Workbook has been included, really highlighting the ad formats that you should be using to dominate your niche.
Hints & Tips
10 Tips for Facebook Ad Success
Facebook is, by and large, one of the most powerful platforms for entrepreneurs can leverage to scale their business.
By using Facebook ads, we have access to unprecedented growth opportunities – the Facebook business manager is responsible for more business growth than any other marketing tool currently available.
Still, there are some things you can do you ensure continued success on your Facebook ad journey.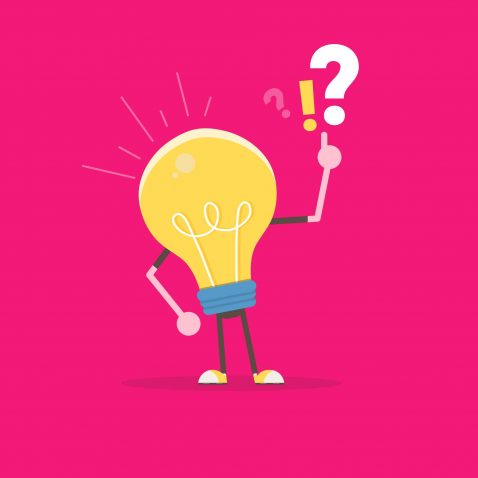 Track Your Metrics
It can't be overstated enough that if you are running any form of ad campaign online, that you must track them regularly. Keeping track of key metrics informs you of how well the campaign is running and whether or not it is profitable.
Successful campaigns are also highly shareable, and you can bet that marketers have spent a long time monitoring their metrics and optimizing their creatives.
Ad Targeting
Facebook Ads has one of the most powerful audience targeting algorithms in all of digital marketing. You can choose to be very broad or extremely narrow with your desired audience – highly specified audiences tend to convert better but at a lower volume, the trick is finding the correct balance.
Audience Insights help you learn more about the people that are seeing your content and taking action – making it easier to define your demographics when launching ad campaigns.
Test Your Creatives
New business owners and marketers often make similar mistakes when starting their first Facebook Ads campaign. They often assume that by simply having an ad and launching their campaign that they will automatically see results.
This is almost always not the case.
Most ads start out unsuccessful, and it is only by running multiple ads to varying audiences that we can start to see patterns when we check our metrics. Using these patterns to gauge the potential for your creatives is the best way to refine and optimize your ads for success.
Track Your Visitors
The number one reason to launch an ad campaign is to get your intended users to invest their money & time into your brand. Once a user clicks your ad, you should be directing them to your sales funnel, lead capture page, or the product page.
You want the user to consume this longer-form content and convert into the desired action. However, Facebook can only track when a user clicks your ad.
You need to set up systems and processes to monitor what happens on-page once the user has clicked through, using various heatmap and tracking tools.
This is a secondary set of testing and optimizing that you need to do to boost conversions and ROI.
Don't Force It
Your campaigns will often run best when they appear authentic with the aim of connecting to your audience at the forefront. Trying to force upcoming trends into your campaigns or branding runs the risk of looking unnatural.
This can cost you potential customers and brand authority if seen as untrustworthy or bandwagoning.
Trends are come and go quickly, and not all of them will be applicable to your brand, or the offers you are running.
Research Your Competitors
One of the easiest ways to start running a successful Facebook Ad campaign is to see what your competitors are doing. Now, while you shouldn't copy their creatives exactly – they are a perfect starting point for inspiration.
Not only that, but you can also judge what campaigns are resonating with their audiences by how much engagement the ads are getting.
Mobile Experience
More likely than not, your intended audience will be using a mobile device to browse their newsfeed. Your ad creatives must be optimized for mobile viewing, otherwise, you run the risk of a failed campaign.
Text and images should be easy to read and comprehend on smaller screens.
Video Marketing
Videos are one of the best mediums to use if you want to captivate your audience, it is almost always the case that someone would rather watch a video than read text. Videos help to maintain the interest of the user and make it easier to get your brand's message across to them.
Using clever editing techniques and injecting humor is an easy way to keep users watching, however like traditional ads – video still needs to be concise and to the point.
You don't want the user to jump ship before you get to the offer, therefore it is important to get to the point as soon as possible while remaining natural.
Diversify
You should consider diversifying the formatting of your ad creatives throughout your campaigns; this will help with optimizing.
For some offers, an ad that pops right off the screen will work better than an ad that seems to blend into the newsfeed, and vice versa.
Experiment with ad formatting, don't be afraid to try videos, text, and slideshows.
Load Time
When a user clicks on your ad, they don't want to be greeted with excessive load times. If your landing page takes longer than a couple of seconds to load you will likely have lost a potential sale.
This is a complete waste of the money you are spending on campaigns, and the time spent working on your ad creatives.
Summary
I hope you have found some of the tips within this post helpful, and you leave ready to apply newly found knowledge. In our opinion, it is hard to really nail down the best Facebook ad courses, as there are so many on the market.
However, I hope this post helps you find something suitable for your needs so you can get ready to start crushing your marketing goals. You may try several courses before you find one that truly clicks everything into place for you.
I found this to be true when struggling for many years to become successful with Facebook ads. One of the most important things I did to speed up my development was to find a mentor to show me the way.
We are currently offering consultations and mentorship as a 'day in the office,' where you get access to our latest campaigns that are crushing it right now. Click here to find out more, and see how we can help you dominate your niche.
Share the Love
If you found this post useful, please let others know about it by sharing it.