Email Marketing Automation Benefits
Marketing
By leveraging your ESP and CRM (customer relationship management) tools to run automated email marketing campaigns, you can gather new leads, boost sales, and significantly increase your marketing ROI.
Not only that but automating your email marketing will free up valuable time that can be spent growing your business in other areas.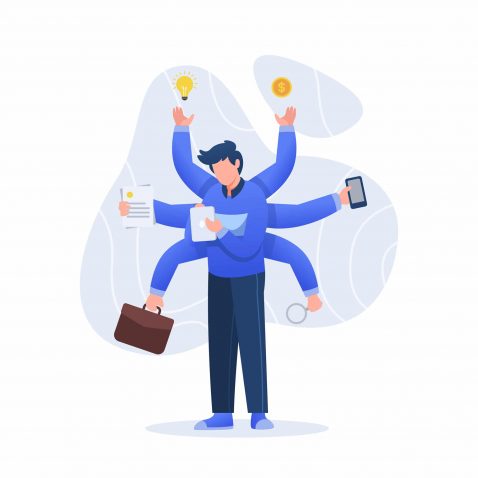 So, what are some of the key benefits of automating your email marketing experience?
Personalized Customer Experience.
It is well known that you are far more likely to convert a potential customer if the marketing is personalized. By using list segmentation, retargeting, and pre-determined triggers to activate an autoresponder sequence you can personalize your correspondence for each potential customer.
Last year it was estimated that 71% of customers responded positively to marketing that specifically targeted their interests & studies have shown that 60% of people prefer email as their primary method of contact with businesses.
This not only works with the sale of products, but automated email marketing has also proven to be effective in nurturing leads – converting prospects into customers as they pass through your sales funnels & lead magnets.
Budget & Scalability
The ability to automate our processes in the workplace is rapidly changing the way we do business – making our teams more efficient and allowing us to work at larger scale with smaller budgets.
By removing the repetitive aspects of our working lives, we can focus our efforts where they are needed most – by removing the need to manually schedule and compose emails to source new leads and customers. We can focus on improving the retention of our current clients or retarget previous customers for repeat business.
Think about it, when you send our email series manually, that is a lot of time taken out of your working day that could be better applied elsewhere. Not only that, but the size of your team limits your capability to scale effectively in a short period.
You might be able to handle your current load, but what would happen if your customer base suddenly expanded to double or triple the size – could you keep up?
Automation is highly scalable and is far less reliant on having members of staff available to pick up additional work as it comes in. New and potential customers are automatically integrated into the system – whether that's through signing up to your newsletter, buying from your website, or making inquiries.
By tracking their onsite behavior you can set pre-determined trigger points for your ESP to touch base with the prospect with the aim to convert them into a paying customer. Cart abandonment, retargeting with new products, diverting them to sales funnels through a newsletter are all viable tactics that can be automated with ease.
Improved Customer Retention
Staying in touch with previous customers is a great way to promote product launches and upsell additional products based on their previous buying habits. Since your brand is already trusted, they are much more likely to be receptive to your inbox marketing efforts.
This is done through effective segmentation of your email subscriber list, which is performed automatically behind the scenes – ensuring your target the right customers with the right offers every time.
This leads to increased revenue through transactional emails, and since your are likely to have additional data on previous customers you can use enhanced personalization fields to boost your open rates by up to 26%.
Emails containing personalized messages have been shown to lead to transaction rates six times higher than emails using ambiguous wording.
How Does Automated Email Marketing Work?
Methods
Triggers & actions are the key to effective email marketing automation, when parameters are met, or events are triggered by the user – an appropriate email sequence is started.
The length of your auto response sequence depends heavily on how thorough your sales funnels/lead magnets are & potentially, how high-ticket your products or services are.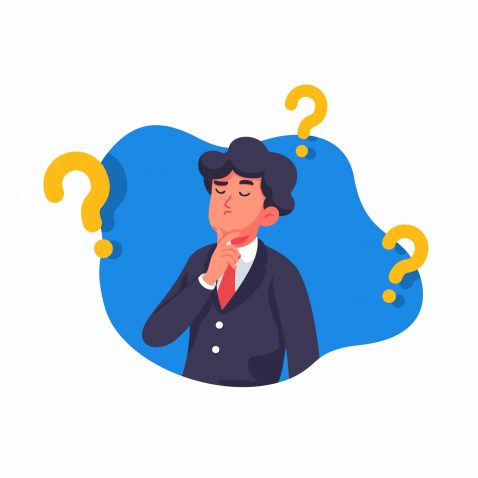 Marketers are free to be creative as they like with their email sequences, but sometimes it is best to stick to the basics and start experiment once you are more experienced. Towards the end of this chapter, I will list several types of posts you should be using to engage your users and promote sales.
To truly make the most of automated email marketing, your need to understand email marketing workflows. By leveraging workflows, you can send emails to the right people at the correct time – using the information you have gained through tracking & analyzing data.
Tracking the activities of your users/leads as they engage with your brand allows us to gather useful insights about their behavior. By using this information we can set up customized triggers within our chosen ESP to respond to events with the appropriate email sequence.
Used to great success by both B2B & B2C businesses, automation flows allow us to set up welcome emails, onboard sequences, re-targeting emails, feedback requests & many more.
Typically, if you are a B2B brand you will set actions for:
Particular page viewed by the user – custom email sequence activated based on what they are looking at
Trigger event when a user follows your brand's social media accounts
When a user repeatedly shows interest in your products/services but hasn't made contact directly
Conversely, B2C brands might set trigger events for:
Abandoned cart sequence – when a customer has added items to their shopping cart but hasn't finished the transaction
Offering discount coupons to a newly acquired customer for their next purchase
Welcome email sequences
It is important to remember that businesses should not only nurture potential new leads, but they should engage with their current existing customers to foster long lasting relationships and boost brand trust.
Types of Emails You Might Automate
Welcome Email
Recent market research indicates that approximately 96% of visitors to your website or store aren't yet ready to make a purchase. Although, interest has clearly been shown in your products & brand and you should attempt to capitalize on this opportunity.
By offering an incentivized opt-in campaign you can have users convert by offering a first-time buyer discount if they sign up for your newsletter. People are far more likely to sign up for your newsletter if you offer them something of value in return.
Once they have subscribed, you can begin a welcome email sequence offering them a discount, fishing for more data, and offering product recommendations in an attempt to convert them into paying customers.
These types of automated email sequences generally take only minutes to set up, and if your chosen ESP integrates with your current eCommerce solution you can have it auto generate a code unique to the user and insert it into the email for you.
All it takes is having a clear CTA and data form to gather the user's information, and setting your ESP to trigger the welcome response every time a new user is added to your list.
Product Hints & Tips
This works especially well if you are offering a SaaS tool or digital service/product. Typically these are the type of services that offer a limited time free trial for customers to try out before they commit.
The best way to convert users into customers is to help them realize the value that your product offers to their lives, encouraging them to pay for use of your product. Once a customer has signed up to a trial period, you should set up an email sequence that drip feeds them hints, tips, and guides on how to effectively use your service.
This not only shows them the full scope of what your product is capable of in a short amount of time, but it can also be used to convince them why they need to have use of your product on a full time basis.
Feedback
Knowing what your customers want from your products & services can be difficult, oftentimes they may not be forthcoming with improvement ideas. One of the best ways to get around this is the simplest – you can simply ask them what they would like to see from you.
If a customer signed up for a free trial but never converted, why not? How can you improve your service for existing customers? Learning the answers to these questions will help you improve your service, and boost trust with existing users.
Not only that, but you can use this information to advertise your product better by promoting the features that customers love about what you offer. You can set up surveys that use multiple choice answers, or leave comment boxes open for users to leave their own suggestions – the choice is yours.
The other option is to ask directly and have an inbox set up for this specific task e.g. suggestions@domain.com where customers can offer feedback and suggestions on an on-going basis.
Expiration Reminders.
If you run a subscription based business, you can lose existing customers by them simply forgetting to renew their subscription. Studies have shown that an increase of 5% in customer retention leads to a possible increase in a company's profitability by up to 75%.
The easiest way to avoid this happening and keep customer retention high is to send reminders when their subscription may be due to expire. You can set up a reminder sequence to contact the customer 7, 3, and 1 day before they are due to expire.
Many companies that do this will feature a coupon code and a clear-cut CTA to re-up their subscription, compelling the user to act immediately. These email sequences are easy to set up, as long as your ESP and subscription service can integrate you simply set triggers leading up to the expiration date for each customer.
Generating sales from and keeping your existing customers on board is one of the best ways to build a solid business.
Promoting New Blog Posts
Most businesses now run blogs that are popular among their customers, not only is this great for customer engagement, but it is often leveraged for organic search purposes and link building to boost brand visibility.
Leveraging your email list is one of the most powerful ways that a business can promote a new blog post and receive a surge of relevant traffic almost instantly. Not only that, but according to Neil Patel, users on your email subscriber list are up to 3 times more likely to share the content you publish with their social channels.
This is a fairly simple action to set up with your ESP, simply have an automated email trigger monitor your blogs RSS feed. Set up an event so that every time new content is published, the blog post is automatically pulled into an email template and fired off to your email subscriber list.
This is an easy way to automate brand growth and awareness and promote repeat sales from loyal customers.
Email Marketing Automation to Nurture New Leads
Lead Generation
Roughly 50% of all the leads that you generate are likely to be qualified but not ready to commit to purchasing goods & services. The real trick lies with moving these leads to closure without committing an inordinate amount of time on them.
This is why email marketing automation is such a powerful tool for businesses to leverage in their lead generation efforts. Below I have listed a common workflow used by businesses globally to nurture new leads and close the deal.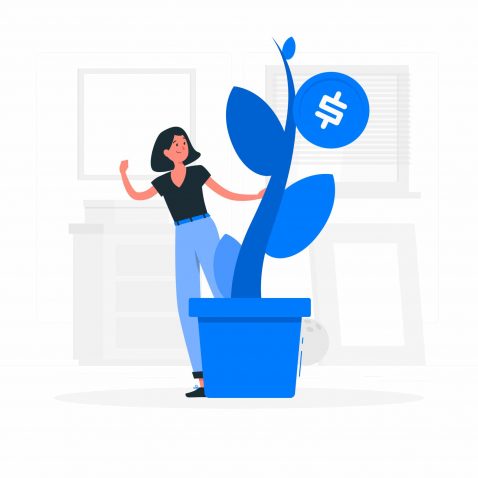 Workflow for nurturing new leads:
These emails should be spaced out over a month, and will increase in their commercial intent with each one.
The Problem
You should focus on the problem that your leads are likely to have if they are seeking your products & services. Pay attention to the pitfalls of current solutions they may be using.
You shouldn't feature any hard sell, or CTAs to your product at all in this email – we want them to start questioning their current solution while keeping you in mind.
Benefits
Next, we follow up with the benefits that your solution offers them, and the ways in which using it can help them conquer their problems and achieve their goals. Talk about the advantages your category of product brings to the table for instance – using a dedicated ESP or CRM tool over a traditional outbox or browser based email system such as Gmail.
How does it solve common problems found within these solutions and improve their life for the better?
The Transition
You need to keep in mind that most of your potential customers are already using a similar service or product to the one you offer – often this can be seen as barrier, with the idea of switching to a new system seen as too much hassle.
In this email you should offer simple outlines and guidance the customer can follow, should they wish to change to your newer, much improved system of working. This should be very 'un-techy' and easy for anyone to follow, if the process is too convoluted the customer will either stay with what they have or seek another solution.
The Tools
This is where you outline all the features and tools your product has to offer, comparing it to the closest rival products and placing it in a good light. This is a perfect time to include short videos featuring product walkthroughs and demonstrations where applicable.
A clear-cut CTA to purchase your product/service should be included within this email.
Case Study
This is where you include social proofs, and case studies from customers that have overcome the problems you highlighted in your first email, and the benefits the product has brought them (hinting at the benefits outlined in the second email.)
Again, a clear CTA should be including within this email – however, now we will promote a free trial/freemium plan that the user can take advantage of (where applicable.)
Resources
This is the final email in the sequence, this is where you should include links to all the information on your product. Outlining what it does, how it benefits the users, user-guides & hints and tips when using the product.
If previous emails haven't resulted in the conversion, include a special offer or promo code that they can take advantage of for a short period only. Offer them value, but create a sense of urgency.
If they are close to converting, a discount may just sway them into making the purchase.
This is a technique that many businesses find success with, people don't like to be sold to and the hard sell is very difficult to make a success of in todays world. By focussing more on educating the customer and promoting solutions to their problems you create an element of trust before revealing the commercial intent.
You are much more likely to convert a prospect once they have been adequately educated, and incentivized with special offers.
Not only that, but this is an email sequence that will continue to work for you every time you acquire a new lead through your lead magnets and funnels. Once it is set up, it requires no more effort from your end to convert 1000 leads than it does a single lead.
Email Marketing Automation Tips
Hints & Tips
Before I finish this post, I would like to cap it off with some of my favorite email marketing automation tips.
These tips are all immediately actionable and should serve as foundations for your email marketing campaigns.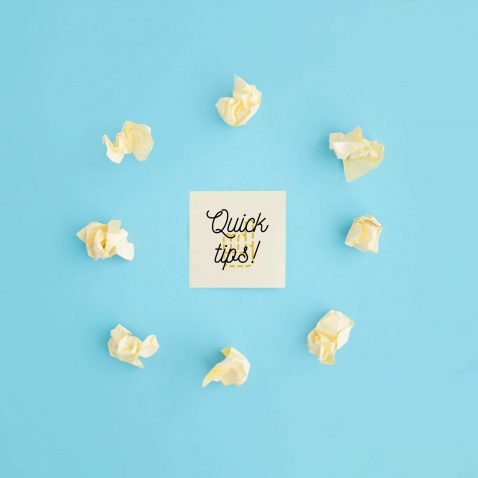 Segment
While you can send out an email blast to all your subscribers at once, it is often inefficient and, in some cases, off-putting. If your users continually receive emails not relevant to their interests, time zone, business sector, etc, they will be likely to unsubscribe or flag you as spam.
The best way to eliminate this problem is by segmenting your email lists. All major email marketing platforms offer this service, and it can usually be automated.
Segmenting by location, industry, and the timezone is all standard practice these days. Yet, you can also segment based on user behavior.
Setting up triggers to segment your audience based on products they have bought, or ways they have interacted with your website makes for highly focused marketing segmentation.
Personalization
Personalization should run throughout all your email campaigns and is as simple as creating personalization fields within your mail merge. By referencing the user by name, location, or products they are interested in – similar to segmentation.
This is a quick win in building brand trust and boosts customer engagement.
Landing Pages
When you are directing customers with links contained in your email marketing, you must make sure you have the landing pages to match your email content. Too many times have marketers spent an ages crafting the perfect email copy & creatives, only to direct users to a half-baked landing page.
This is counterintuitive.
Your landing page is where you really get a chance to sell to the user, make sure that it is tailored to each email campaign so the transition from inbox to sales funnel seems almost seamless.
Using templates found within most ESP's and CRM's is an easy way to achieve this, having a strongly branded look that matches your email & landing page aesthetic looks professional and promotes trust.
Split Testing
When you have been email marketing for some time, you should start to think about split testing – sending out identical email campaigns while changing small details such as layout, subject line, CTA copy, etc.
You can then analyze this data and see which performed the best. This allows you to continually optimize your email campaigns going forward increasing conversions and giving your maximum ROI at all times.
Summary
Thank you for reading through this post, if you are interested in email marketing automation and want to learn more, we have guides on email marketing that can be found here.
Please don't forget to subscribe to our newsletter to receive case studies and free training – we also have a free Facebook community filled with marketers grinding every day, and sharing the knowledge they have found.
Our Facebook community can be found here.
Share the Love
If you found this post useful, please let others know about it by sharing it.