Chapter 1
What is Clickbank?
Clickbank is a good option for anyone already running a successful blog; older content can be updated to market Clickbank products, with new posts being created specifically for any new product you want to promote.
Interested to get started? Keep reading as we provide an overview of what Clickbank is, how affiliate marketing works, and common methods affiliates use to promote Clickbank products.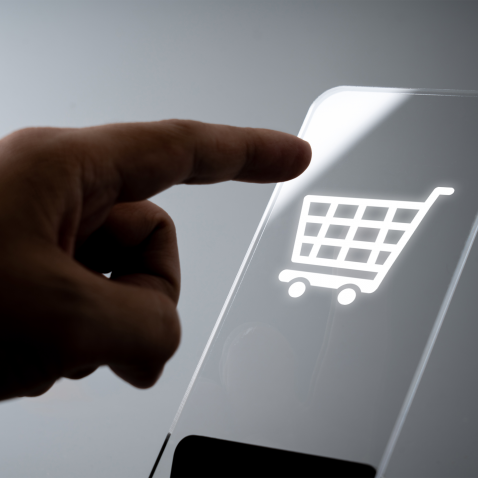 Clickbank is an affiliate marketplace that was founded in 1998, meaning they've been in the industry for over 20 years and have a wealth of experience in the industry. Cited as the 87th largest Internet retailer in North America, Clickbank has more than 200million customers across the world.
Offering more than 20,000 Clickbank products in almost 300 niches, pulling in more than $200million in sales annually; there is plenty of scopes for the budding affiliate marketer to get started.
Clickbank works by bringing vendors and marketers together to work in each other's favor. Vendors sign up to Clickbank to have their digital content promoted, whether that be an eBook or video course, affiliates then choose which product they want to advertise on behalf of the vendor.
Clickbank works no differently than most eCommerce affiliate program, except they specialize in offering digital content over physical products to promote.
Chapter 2
Why Choose Clickbank?
Affiliate marketing make money a commission basis, with the marketer promoting products on behalf of a merchant, receiving a commission every time a referred customer completes a sale – similar to how a car salesman make money for each car sold.
In the online marketing world, potential marketers are required to sign up for an affiliate platform like Click bank. Usually offered by large eCommerce stores, affiliate programs provide the affiliate with all the products they can promote.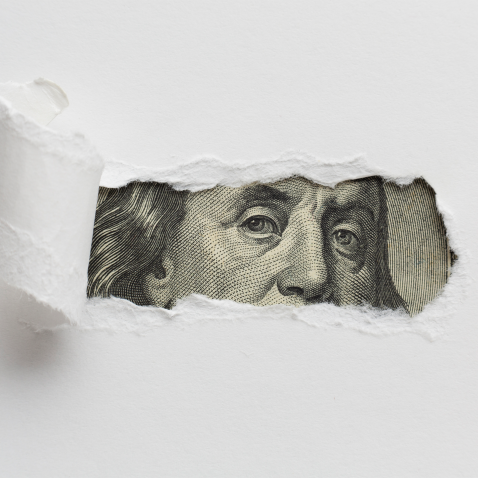 Commission rates vary from product to product, or between niches. Amazon's program offers a maximum of 12% commission on their branded fashion line and as little as 1% for certain tech products.
However, digital content marketplaces like Clickbank offers a much larger affiliate commission fee, which in some cases is up to 70% of the sale price. Unlike physical goods, digital products don't require storage space and cost nothing to make another copy – reducing overheads, allowing for greater rates of commission.
Affiliate generated sales usually are tracked through a tag that has been inserted in a link that is unique to the affiliate. These unique links typically lead back to the merchant where the customer can complete the sale.
All sales are tracked, and completed transactions result in a commission that you get paid as n affiliate.
Marketers capable of creating a buzz and can drive traffic to their Click bank affiliate links, using optimized sales content, make money enough to pay for retirement.
Chapter 3
Advantages of Clickbank
Clickbank's affiliate network offers several advantages over other options on the market, especially for marketing beginners who want to make money with Clickbank. They boast a huge catalog of products, in almost every niche.
If you are a new affiliate, or already run a successful affiliate blog or social media following, leveraging Clickbank is an easy way to increase your monthly revenue.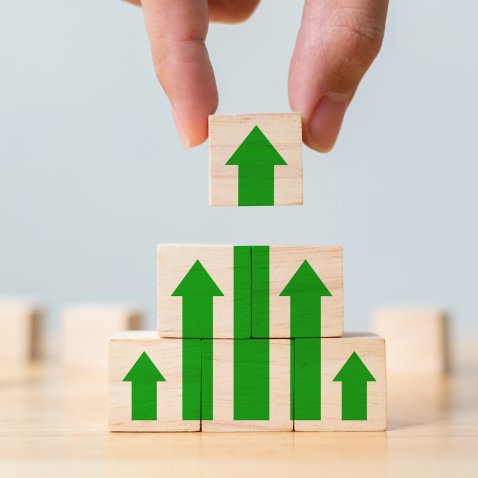 High Commission
Since all the products on offer are digital, Clickbanks vendors regularly offer rates of commission up to 70% and above. The costs associated with manufacturing, storing, and shipping digital content are almost non-existent.
Besides the fees to host a digital product on a server, there is no recurring cost of production. Once you promote Clickbank products and make sales enough to cover the cost of creating the product (video equipment etc. if it is a video course), then everything on top can be considered 100% profit after marketing costs.
Good for Beginners
Clickbank is the perfect affiliate network for marketing newbies, unlike other programs that are often wary of inexperienced, or potentially, underhanded marketers ruining their reputations. While these are valid points, it can make it difficult for inexperienced marketers to enter the industry.
With Clickbank, new affiliates don't need to worry about this; anyone can sign up to their program with very few restrictions.
Clickbank can serve as the perfect launching pad into marketing for beginners, allowing you to test, readjust, and refine your marketing methods until you see regular success. This is good because many other programs ask for proof that you have successfully managed to convert product promotion into sales.
Fast Payments
Unlike other platforms that only pay out commissions to their affiliates once a month, Clickbank often pays weekly. If you are running paid traffic, this can be a considerable boon in comparison to other programs, where you may be continually chasing money.
Payments are also made simpler for international affiliates; it is usually the case that affiliate programs only payout via check or bank transfer. Yet, Clickbank offer payments through Payoneer, a service that allows non-US residents to open a US bank account where the money is deposited.
What's more is that they allow you to swap payment methods whenever you need, providing you give seven days' notice, whereas some programs tie you into a single payment option.
Large Choice of Products
Offering more than 20,000 digital products in most niches, savvy affiliate network marketers will be able to find numerous products they can promote and sell on social media or through their own blogs/websites. The opportunities available to start a new site, or even better, repurpose older content on an already successful blog, are vast.
Simple to use
Signing up takes no longer than a couple of minutes, and you can start trading almost immediately through Clickbank. All they require is:
Affiliates live in an eligible country
You have your Tax ID or Social Security # (For US citizens)
Cookies are enabled in your browser
You will also be asked for your preferred payment method. If you plan on signing up as a vendor (to sell your own digital content), there is an additional $49.95 one-time activation fee.
Chapter 4
Make A Living With Clickbank Commissions
Like any affiliate network, to be successful with Clickbank, you need a platform that you can promote products from. Typically, this will be a blog where you offer Clickbank product reviews or recommendations within your chosen niche.
If you are unsure of what a niche is, it relates to products/services or interests that appeal to a specialized demographic. Sports, pet care, home improvement, etc. are all popular niche examples. Make sure you know the right product to promote!
Still, a blog isn't the only way to drive traffic and interest; YouTube is growing in popularity as a platform for affiliate marketers to promote products. Paid traffic can also be used without the need for a blog.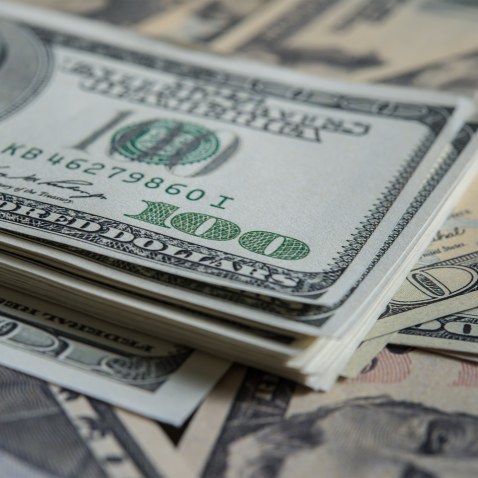 A significant advantage of Clickbank is that, given the number of products on offer, it is effortless to expand your platform into a more broad niche as it grows – growing your potential revenue.
Finding Converting Products on Clickbank
Make money with Clickbank first step is to choose products within your niche that convert well. If you are new to online marketing, the conversion is the rate at which visitors to your blog or social media become customers.
Commonly measured in percentages, if you have 100 visitors to your sales page and 15 complete the purchase, you have a 15% conversion rate.
The guys at Authority Hacker have created a great video guide to selecting profitable products on Clickbank offers that can be found here. This helps make sure you are doing everything right off the bat!
In essence, AH recommends looking for a decent 'grav' score – grav stands for gravity and indicates how many affiliates have earned with that product within the last 12 weeks. Then you want to make sure and check for other metrics.
It is not always wise to choose the best initial sale amount if it converts less than a lower priced product you will end up not making much money instead. It is important to note if there is an upsell feature, a sales funnel page, and a rebill amount.
Products with their own sales copy tend to convert better and upsell means they are offered other similar products when checking out (that you will also get paid as a commission for). Having a rebill indicates there is a recurring subscription feature that can potentially make you commission each month.
Make Money with Clickbank Marketplace
The way you market products from Clickbank doesn't differ from how you would promote products & services from any affiliate platform. Your end goal is to direct the customer to the merchant's sales page to complete the purchase and/or to grab their email address and build your email list. Email marketing is definitely another way to re-target your subscribers.
The marketing ideas below can be followed by anyone and are in order of the likelihood they will convert. However, while conversions go up exponentially between each method, the workload doesn't.
Web plug-ins are available to automate a lot of processes. If you are inexperienced with creating sales copy yourself, you can always outsource via a service like Upwork or Fiverr.
Direct Linking (content link insertion & banners with no presell)
Probably the simplest method of promoting your chosen products, essentially, you insert your unique link into related content. Commonly, marketers will create a clickable banner to place in the sidebar, or in the middle of their content.
For instance, I have a blog post called 'How to Practice Classical Music on Piano,' halfway through my content I can insert a banner ad for a video course that teaches users to play the piano.
Because there is no presell, there is little incentive for the customer to click the product link. While you may get some sales this way, the conversion rate is shallow – but for the effort required, any payoff has been worth it.
Using this method provides an easy way of adding products to older content.
Landing Page > Vendor
Next is probably the most common approach used by affiliate marketers, creating a sales page that leads the customer to the merchant to complete the buying cycle or be able to grab their email address.
Typically, the salespage is a post providing a product review or recommendation that redirects the user to the merchant through your link. Still, a YouTube review/recommendation review could be considered as your landing page if it points the user in the right direction.
The idea is to produce persuasive copy that the customer consumes, preselling the idea that this is a product they should invest in. This method requires some extra effort but converts much better.
If you have no experience writing copy for a landing page, you can find several tips to increase conversion rates through landing pages here.
Landing Page > Opt-in > E-mail Marketing
This is the highest converting method and is the same as the previous technique, with additional steps. Utilizing pop-ups, you offer the customer additional content for free in exchange for their e-mail address.
You then follow up with the free information, i.e., you have a post on fitness tips – your pop-up affiliate offers the user additional hints and tips that you couldn't include in the original post.
It is now possible to follow up with that customer offering them the products or services you are trying to sell. This is an effective method of increasing conversions and makes much money, as the audience is highly targeted.
Using opt-in's allows you to build an extremely relevant list of e-mail targets that you can contact again in future promoting further products. Optinmonster is an accessible, easy to use tool that lets you create multiple opt-in campaigns.
Summary
Affiliate marketing using Clickbank is consistently gaining popularity, with many affiliates becoming vendors in the long run – creating their own digital content to be sold by other affiliates.
I hope this post has helped clarify any question you might have had regarding Clickbank for affiliates, if you have found this post helpful, or there is anything you think we have missed, let us know in the comments below.
We want to bring our audience the most relevant affiliate marketing content, so if there are any topics you are struggling to understand or need answers to, let us know, and we will try to include them in future posts.
Clickbank is only one of the best affiliate programs among many, and our guide to affiliate products and how to make a living on Clickbank marketing programs can be found here for those seeking further information.
Share the Love
If you found this post useful, please let others know about it by sharing it.