A blog allows you to build and connect with an audience, no matter if you are an affiliate marketer, dropshipper, or a brick and mortar store. By building an audience, you open up highly targeted, relevant marketing opportunities you wouldn't otherwise have.
Blogs can be used to create these marketing opportunities or gain visibility for your personal brand. Some people blog for fun and end up turning it into a lucrative source of income.
The ways in which a blog can be monetized are vast, some approaches are niche dependant, and some come about with a little bit of creative thinking.
Yet the truth is if you want to grow your brand or online business – you need to get blogging.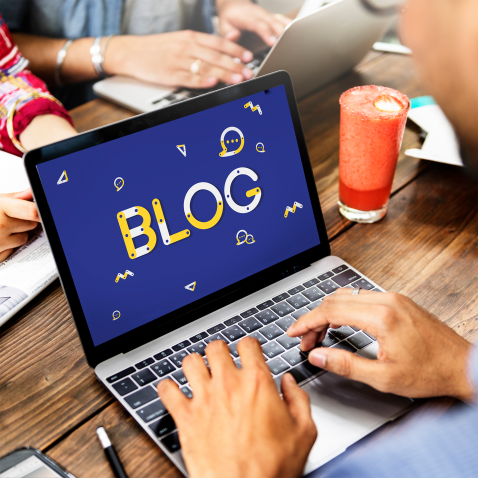 A weblog or 'blog' is a website focused on written word content, otherwise known as blog posts. Almost anyone with any sort of influence or audience has a blog, celebrity blogs, news blogs, blogs for large brands, blogs for small brands – everyone is blogging.
Blog posts are typically written from a personal viewpoint, in an effort to connect with the audience. Bloggers also regularly interact with their readers through the comments section found at the bottom of most blog posts.
Interacting with your audience builds authority and trust factors, making it easier to monetize your blog down the line.
WordPress is currently the biggest CMS (content management system) platform for bloggers, with roughly 59.7% of the market share. They even host huge authority websites such as the NYTimes and Forbes. It is highly likely WordPress will power your blog, and it is worth investing the time to learn how it works.
Chapter 2
Why Do You Need a Blog?
Having a blog as an affiliate marketer is essential since affiliate marketing relies heavily on promoting products and services – you need a platform to advertise from. Blogs are the most accessible platform to scale for growth and provide several monetization opportunities.
If you are also planning on building your personal brand as an affiliate marketer, a blog is crucial. Through your blog, you can share your successes and failures – providing information for other affiliate marketers to utilize.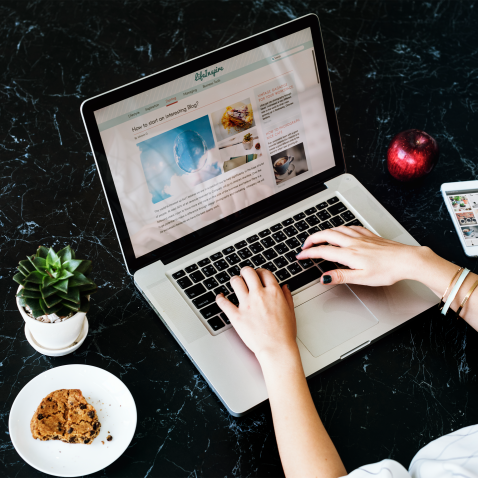 Posting case studies of projects you have worked on, showing what worked & what didn't, and how you came to solve those issues can set the foundations for you to become a trusted authority within the industry.
If your end goal is to consult other affiliate marketers or sell digital products such as video courses & eBooks, you need a blog.
For affiliate marketers looking to make money part-time to supplement their fulltime income, affiliate blogging is the way to go. Once you have performed the initial upfront workload, you will have an online asset that earns you passive recurring revenue each month.
The same is true for anyone interested in becoming a digital nomad, leveraging blogs as an affiliate marketer is a popular moneymaker for many working and traveling.
Yet, before you can start blogging – you need a blog. Starting a blog is easier now than ever, and there is a myriad of domain registrars, hosting options, and design elements to choose from.
If you are new to affiliate marketing, you should hold off from building your blog until you have selected a niche. To choose a profitable niche, you need to understand keyword research.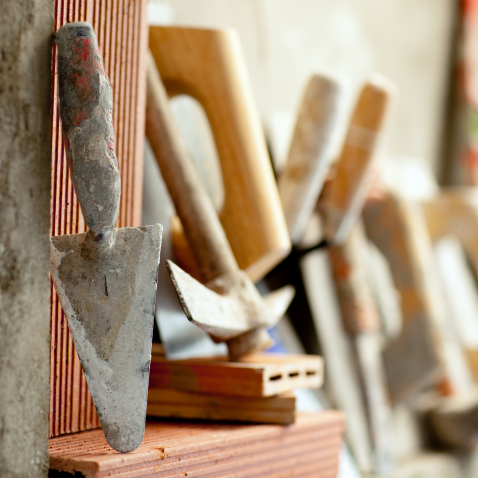 Luckily, we have a post for affiliate marketing beginners about how to do keyword research that can be found here. You also might want to read our blog post about getting started in affiliate marketing.
Again, there is further information on niche selection and types of affiliate marketing within that post.
Once you have selected your niche, it's time to build a blog.
The first step in creating an excellent blog is having a quality domain name. If you intend to monetize your blog (of course you do!), then you need to think with branding in mind.
Brandable domain names should not only be memorable but should be descriptive to your potential audience. It is always best to have a related keyword within your domain name.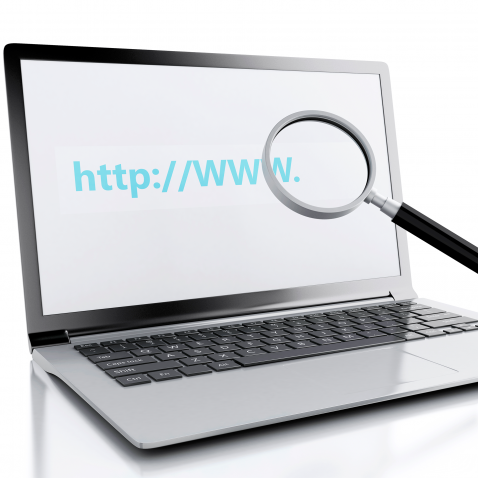 For example – if you are running a kitchen utensils & accessories blog, then having the keyword 'kitchen' within the domain is preferable. However, you shouldn't get too stuck on just one keyword; within that niche, several other keywords might be relatable 'chef,' 'food,' 'recipe,' etc.
www.chefshelper.com is an excellent example of a brandable domain name that contains a related keyword.
If you are creating a blog to build a personal brand, using your name + your industry is a good start, although not always a necessity.
It is also worth noting that unless you are targeting a specific country, you should always try to obtain the .com extension for your chosen domain name.
As a new affiliate blogger, it is best to keep the construction of your first blog as simple and streamlined as possible. When looking for your first domain name, you should use a domain registrar like GoDaddy.
They are relatively cheap, and straightforward to use as a beginner.
Once you have a domain name, you will need hosting. Without somewhere to host your blog, it won't be online.
Again, to keep things simple, GoDaddy offers their own hosting solution that is perfectly viable for a new blogger. Other hosting is available from companies like Bluehost, HostGator, Dreamhost, etc.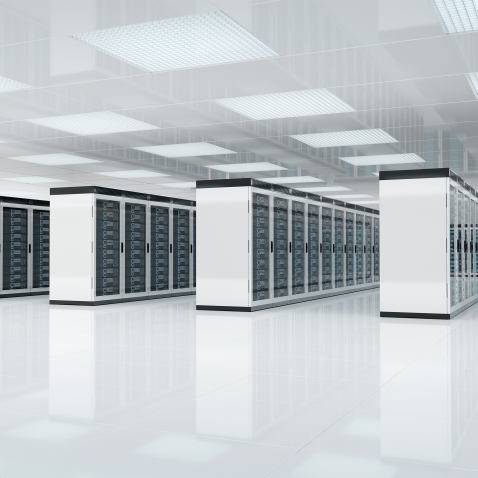 All of these hosting companies are perfectly serviceable, with prices comparably inexpensive between them. If you want to make sure you have the best host, then it is worth doing a little bit of research.
For beginners, you want hosting that is not only fast, but if you have little experience with blogging or web design, you want to make sure your host has 1-click WordPress installation.
WordPress is going to be our CMS of choice; if you embark on further projects in the future, you might want to try a competing content management system.
So, now your blog has a domain name and is currently hosted. It's time to design a blog people will want to visit.
Don't worry if you have never done any web design or graphics before; we are going to be using WordPress themes to create great-looking blogs with ease.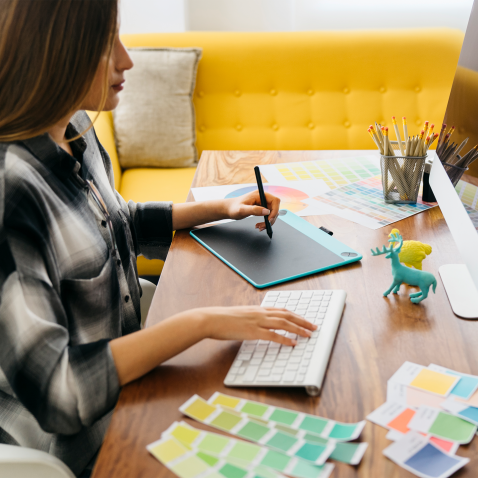 Themes are available on the web for free, or you can purchase more advanced custom themes.
There are also custom theme builders like Elementor Pro and Thrive Architect that allows you to design the theme yourself. No coding experience is needed as these plugins build your blog entirely visually.
By dragging and dropping your desired elements into place, you can fully customize the look of your blog.
These custom design options are still accessible to beginners, but for now, we will stick with a pre-installed theme.
When you log into your WordPress, you will be greeted with the WP dashboard area. Several tabs exist on the left side of the dashboard – you want to look for 'appearance.'
In appearance, you will find your themes, and there should be several themes pre-installed. All of the pre-installed themes are perfectly acceptable to start with, and you can change your theme at any time.
However, if you have something slightly different in mind, you can search through thousands of free themes online.
If you select 'Add New Theme,' you can search through a library containing all the themes available to you. You are best off starting from the 'popular' tab to see what other bloggers are currently using.
Once you have found a theme that you like, click the install button – clicking 'activate' once the theme has finished it's installation.
You're now ready to start adding content.
When selecting your niche, you should have done some in-depth keyword research to make sure it was profitable. Not only that, but your keyword research will also guide your content creation strategy.
There are many different types of blog post, but they all fall under two distinct categories – blogs with commercial intent 'money blogs,' and informative blogs or 'promotional blogs.'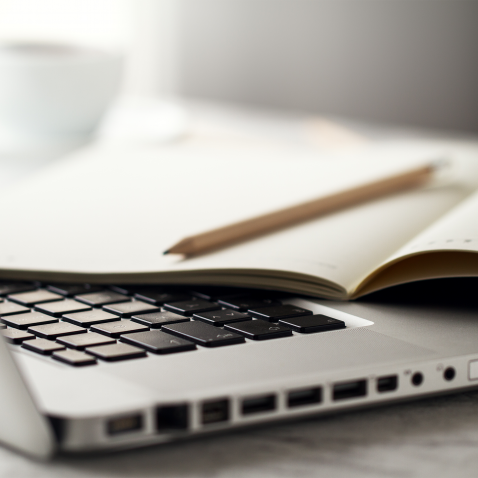 Money blogs are intended to convert your audience into sales; in affiliate blogging, this is typically done through product reviews and recommendations. Promotional content is what we are going to use to get our blog discovered by our intended users.
Bloggers all have their own idea of what works, but I consider creating ¾ money blogs and ¼ promotional blogs to be a sweet spot. Although, this can vary depending on the niche.
It should be fairly obvious what you need to do for commercial content, create reviews of products, linking back to your affiliate program to make sales. While this is a very simplified view of what goes into it, and several different methods can be used, this is the basis for all affiliate blogging.
Your promotional content, however, needs to be a mixture of detailed guides, how-to's, and data-driven informative content. You are going to use this informational content to reach out to other bloggers/webmasters and request that they link back to you.
This is a process called link building, and we have a beginner's guide that can be seen here.
If you can create custom images, infographics, or videos, then you will be at an advantage over the competition. These mediums tend to perform better, gaining you more links throughout your outreach campaigns.
The idea is to create content that is superior to your competition, in an effort to get more backlinks than them – and maybe steal a few of theirs.
In a very simplified explanation, more backlinks mean higher rankings within Google search results. There is much more to it, but backlinks are likely to be the #1 ranking factor.
However, as a caveat to this – your link building success is directly linked to the quality of your content. If you create low-quality content, it will be challenging to get consistent link-building wins.
Promoting Your Blog Content
The promotion of your blog doesn't just rely on outreach campaigns for link building, although that is important. You should also start building a social presence as soon as possible.
By building a community, you have a highly targeted, interested audience that you can leverage through further marketing opportunities.
It is also advantageous to build an e-mail subscription list – giving you access to your user's inbox. We have covered why e-mail marketing is important for affiliate marketers in this post.
Summary
If you have been thinking of building a blog for a while, I hope that reading this post has managed to answer some questions you may have had. Starting your first affiliate blog can be hard work at first, but also exhilarating – once you make your first sale, you will be hooked.
We have many posts throughout our blog aimed at newcomers to the affiliate world, guiding you from keyword research to niche selection, and finally, through your first outreach link building campaign.
Did you find this post helpful? Let us know in the comments below, and feel free to share any tips & hints you might have to make the affiliate journey easier for beginners.
At Optimize to Convert, we offer coaching on all aspects of affiliate marketing for all levels; including, affiliate marketing strategies, building landing pages, and media buying with a specialty in Facebook ads.
If you are interested in seeing what we're all about, please don't hesitate to get in contact with us so we can improve your affiliate journey together.
Share the Love
If you found this post useful, please let others know about it by sharing it.