Chapter 1
What is Amazon Affiliate Marketing?
By signing up for Amazon's Associate program, affiliate marketers gain the ability to promote products from Amazon's inventory in return for sales commission. This is no different from how many businesses have operated beforehand – with car salesmen making their living through sales commission for decades.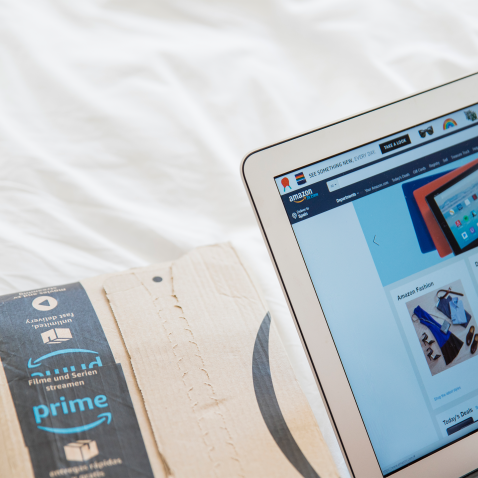 However, with the growth of the internet, it is now possible to generate thousands of sales through your chosen platform. The key idea is to create content that interested users will be searching for and getting it in front of them.
Typically, this will be achieved through blog posts featuring product reviews and recommendations. Although, platforms such as YouTube also provide a high level of opportunity for willing affiliate marketers.
It is worth noting that Amazon's affiliate program isn't the only one available, nor is it the highest paying in terms of commission, but it is easily the most popular. Joining Amazon's Associate program offers several benefits over other programs, most notably is the level of trust and popularity Amazon has with its customer base.
Potential customers are more likely to complete a sale if it's with a brand they trust and recognize, and Amazon has brand recognition by the bucket.
Chapter 2
How to Start an Amazon Affiliate Site
Affiliate websites have the potential to reach massive earnings; just look at The Wirecutter, which was bought by the New York Times for $30million in 2016. However, to get to that level requires building a team and scaling over time.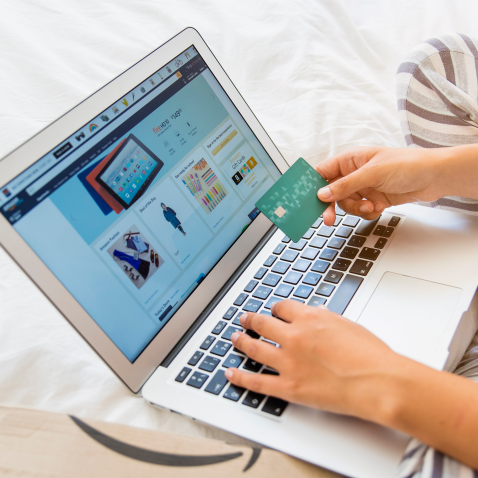 For the individual, an income of up to $20k per month is achievable, although this can take a significant amount of time and will necessitate outsourcing several services. Still, an affiliate website earning $4-$5k a month is very feasible for anyone with a willingness to learn and apply themselves.
Initial investment costs are low. As long as you have a computer and access to the internet, you have almost everything you need. Start-up costs for affiliate sites include purchasing a domain name, web hosting, and one or two tools to make the whole experience more comfortable.
Over time you will invest more of your affiliate earning back into the site, on extra tools to further speed up growth, or outsourcing content & design to freelancers.
Chapter 3
Selecting a Niche
Arguably the most crucial step in creating your Amazon affiliate site is selecting the right niche. If you're not sure what a niche is, it can be defined like this – "denoting or relating to products, services, or interests that appeal to a small, specialized section of the population."
Before you take any further steps in creating your Amazon Affiliate blog, you must ensure you have correctly researched and examined your chosen niche – this is the point in which a lot of potential affiliate marketers fail before they begin.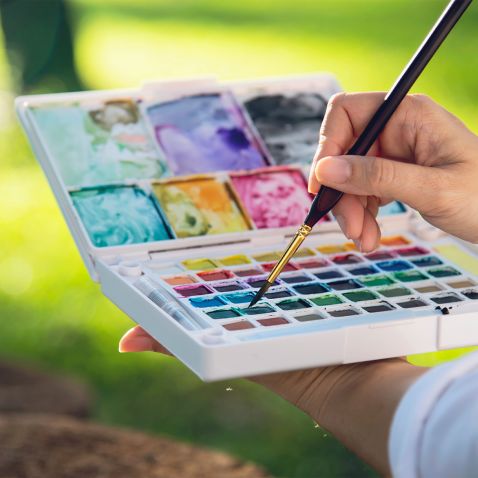 In a perfect world, any interests or hobbies you already have will prove themselves ideal. However, this is almost always not the case.
So how do you define and select an appropriate niche? In two words:
Keyword research.
A keyword is any search query that has been typed into a search engine (we'll be assuming Google for the remainder of this post), if a query is searched for multiple times, then it has volume. Search volume is typically an indicator of the amount of competition to appear in the SERPs for that query.
There are a few things you need before you can conduct keyword research; first, you need to brainstorm niche ideas – hobbies and interests should be your starting point, and numerous lists of potential niches can be found through a simple Google search.
Next, you need the appropriate tools for newer affiliate marketers working with a small budget; a free tool like Ubersuggest is perfect and allows for comprehensive, in-depth keyword research.
To maximize your chances of success, you need to be looking for two things – keywords with buyer intent that are also low competition. Keywords with buyer intent signify the customer is close to the end of the buying cycle.
Keywords with buyer intent generally follow formulas similar to:
'best x'
'cheapest x'
'best x under $xxx'
'best x for y'
'x vs. y'
Etc.
There are plenty of other keywords indicating buyer intent, but this is a strong starting point. If you consistently find these buyer intent keywords with low competition, then a strong argument can be made for pursuing that niche.
Keyword research is considered by many to be the most essential step in affiliate marketing; starting on the right foot will ensure the success and longevity of your project. Also, keyword research will inform your content creation plan, used for promotion further down the line.
If you would like to learn more you can find more information on our keyword research guide.
Registering a domain name is relatively straight forward, and costs less than $20 to register a domain for 12 months. Sites such as GoDaddy or Site Ground will be your go-to, allowing you to search for relevant domain names.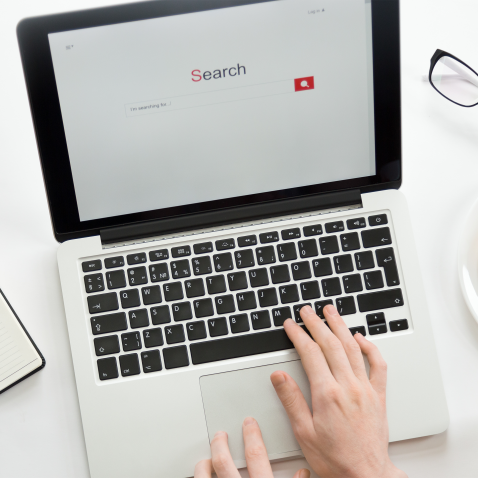 When searching for a domain name, you should be thinking with branding in mind, and before you commit, it is worth checking social platforms to ensure that there aren't already pages or groups using that name.
Preferably your domain name will have a prominent keyword in the title, i.e., if you are in the pet niche, you might use a domain such as – www.petplaza.com, or www.weloveourpet.com and so on.
Once you have found your domain name, you will need hosting. There are thousands of vendors available on the internet, but an excellent place to start is with this list of the 11 best cheap web hosting services.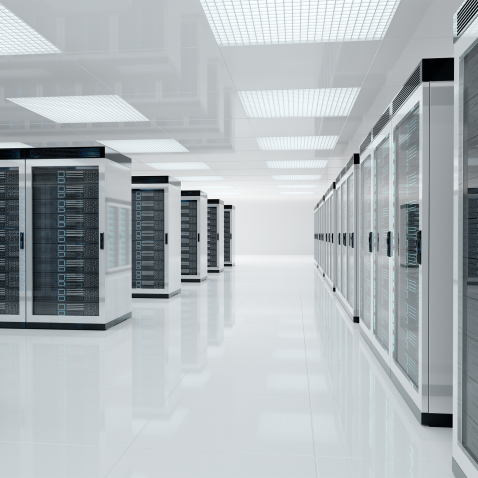 Once hosting has been secured, you will need a CMS (content management system) most affiliate marketing blogs will use WordPress for this, especially less experienced marketers. Most hosting companies will install WordPress for you with the click of a button.
WordPress is relatively simple to work with, but if you have zero experience with the platform, then there are probably a few setting options you should know about. You can find a short introduction to these settings and the WordPress dashboard in this post here.
Chapter 6
Designing Your Amazon Affiliate Site
Once your domain is fully hosted, and WordPress has been installed, it's time to work on your site design. Having a slick-looking website vastly increases your chances of converting potential customers into sales.
Users are unlikely to trust a poor looking website and are liable to return to the SERPs not long after visiting your blog. This can have a negative impact on your SEO (search engine optimization), increasing bounce rate, and reducing dwell time.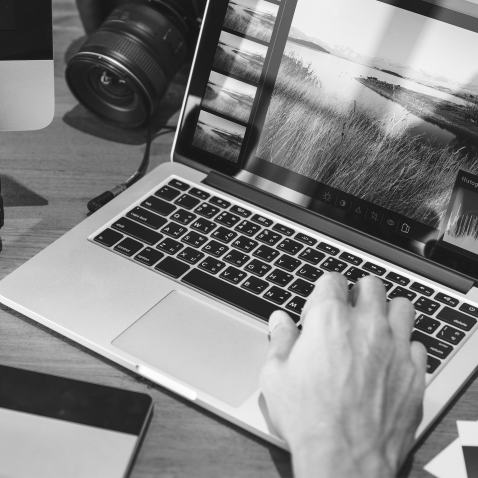 Thankfully, gone are the days where the only people who could build a website were those with extensive coding knowledge and graphic design skills. WordPress allows for plug-in installation, and many are available that will enable the user to design complex web elements visually, without any coding knowledge.
Examples of popular plug-ins are Elementor, Thrive Architect, and Divi. Most of these plug-ins also allow custom themes, that can be either bought or sourced for free.
If you have opted for an alternative CMS such as Wix or Weebly, then there are comparable options available.
Chapter 7
Signing Up For Amazon Associates
Whether you sign up to Amazon Associates before you have begun creating content will be up to you. But you need to be aware that a sale must be made within 180 days of sign up or the account will be shut down.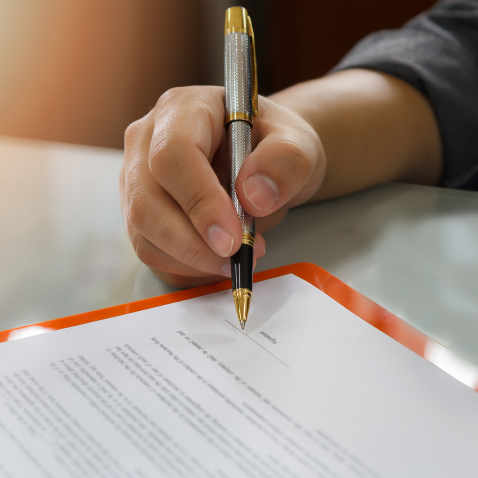 While you can reapply to Amazon after a set amount of time has elapsed, it is better to sign up once you are confident you can make your first sale.
Amazon Links
After you have signed up for Amazon's Associate program, you can now search for potential products to promote on your blog, and using the SiteStripe at the top of the page, and you can generate custom links for those products.
These product links contain unique tags that monitor customer sales and allow you to track commissions and monthly earnings. Affiliate marketing intends to drive as much traffic to Amazon via your individual product links as possible.
Chapter 8
Creating Your First Blog Post
So, you've selected a highly profitable niche that you can compete in, secured a brandable domain, and have built a slick-looking blog – now is the time to start adding content. Remember the keyword research from before? This is your content guide, at least at first, dictating what content you should add to your blog.
But where do you start? I would suggest that if you've never written a blog before, especially a blog intended to drive sales, to take your time.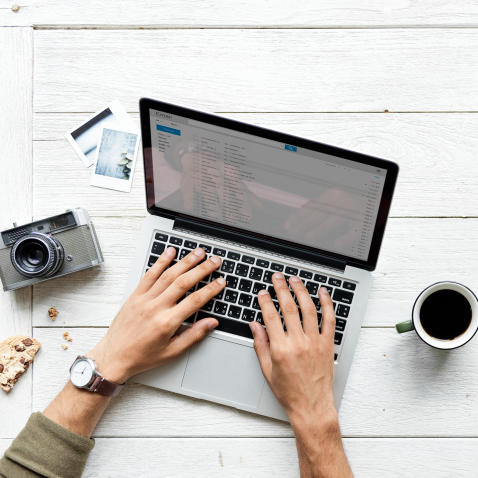 Take one of your buyer intent keywords, and type it into google, the results on page one are your competitors. You should browse through them and see how they are structured, what sort of information they contain, etc.
They are likely going to be product round-up review style blog posts. You can promote the same products or select different products; however, if there is a noticeable trend between them, it is probably best to use the same products.
Use your competitor post research as a measuring stick and aim to create superior content – more detailed content that contains relevant facts and figures performs much better. One way to do this is by creating a buyer's guide, as well as reviewing the products, informing potential customers of what they should be looking for when purchasing these types of products.
Chapter 9
Content Planning & Promotion
Once you are comfortable creating blog posts, you need to develop a strategy to ensure you are consistently creating the right kind of content.
The posts you have been creating by this point will have been designed to satisfy buyer intent, these are called money pages, but there is another piece of the puzzle, and that is promotional content.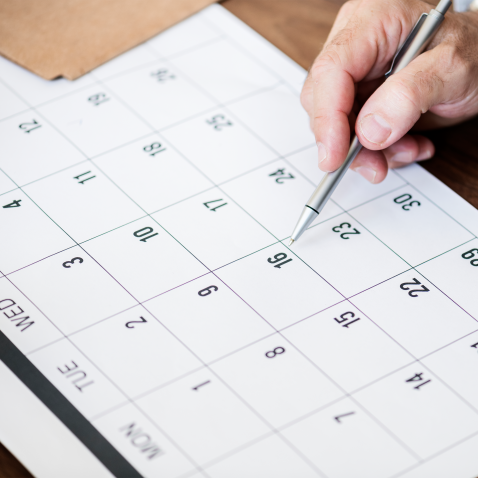 Promotional content is typically blog posts that fulfill search queries by providing answers to questions, or guides on a particular subject. The idea is to create a quality, linkable asset that other bloggers and webmasters want to reference via backlinks.
The highest-ranking websites all have a considerable number of backlinks, as this informs Google that your site is a trusted source and deserves to be seen in the results pages. Think of backlinks like nods of approval, or upvotes.
Your keyword research should provide you with several topics to get started; however, free tools like Answer the Public will yield an almost unlimited amount of blog topics for you.
Once you are confident you have several highly informative, promotional blogs, it's time to start promoting them. Usually, this is done through a process known as link building, and we have an introductory guide to link building that can be found here.
Link building is the process of contacting relevant bloggers and website owners and asking them to link back to your content. While this is an elementary description of link building, most link building strategies work like this at their core.
Thoughts vary on how much of each type of content you should create, but we find that if you limit your money pages to ¾ of your content and promotional content at ¼ that success can be found.
As long as you consistently create content that is being searched for and conduct regular link building campaigns, you will see results.
Summary
If you have been thinking of getting into affiliate marketing, in particular, Amazon affiliate marketing, there has never been a better time than now. There is a wealth of knowledge available online in both paid courses and for free, meaning anyone with the willingness to learn can make a success out of it.
Do you think we have missed anything from this post, or do you have any recommendations for tools and web hosts? Let us know in the comments below.
We are always looking to add the most up to date, relevant content relating to affiliate marketing. So, if there are any topics you would like to see covered, don't hesitate to get in touch.
Share the Love
If you found this post useful, please let others know about it by sharing it.