Affiliate Marketing Basics
Making Sense of Affiliate Marketing
Affiliate marketing is a booming online industry that can provide as much or as little revenue as you desire – dependant on how much work you want to put in. Thousands of people around the world turn to affiliate marketing each month to generate income for themselves.
Yet, before you start affiliate marketing, you should have some idea of what it is and what you need to do before you can get started.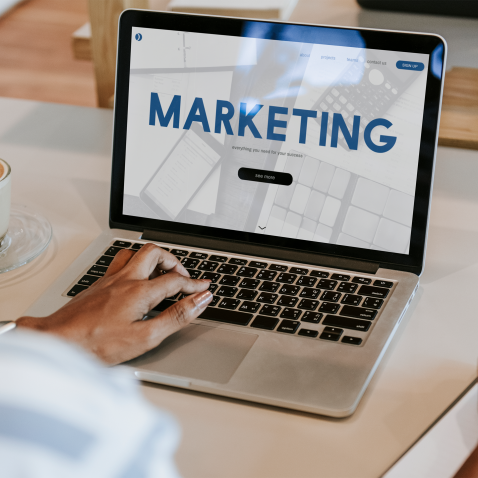 Before I delve into ways you can use affiliate marketing without a website, I think it's essential you have a brief overview of what affiliate marketing is, and the first steps you should take to get started.
For a more in-depth explanation, you can see one of our previous posts here, covering a range of information for affiliate marketing beginners.
How it Works
Affiliate marketing is typically based on sales, with the marketer receiving a commission off the top each time a sales transaction is completed. This can either be for goods or services; however, sales aren't the only option available to affiliates.
Paid advertising and lead generation can also net a decent amount of income for digital marketers, with the merchant paying out each time an ad is clicked, or a lead is generated.
Sales, clicks, and leads are known as 'actions,' and the necessary action will depend on the merchant.
In short, affiliate marketing works like this:
The merchant is offering goods or services that they want to monetize, and they decide to leverage affiliate marketers to do this. Using an affiliate program, marketers can sign up and start promoting the merchant's goods & services to potential customers.
Convinced by the affiliate's marketing efforts, the customer then proceeds to complete the desired action – the merchant then pays the affiliate for their work.
So, how do you start?
Choose a Niche
The first step on the journey to becoming an affiliate marketer is choosing a niche. If you are unsure of what we mean by niche, a niche is an intersecting subset of products, interests, and specializations that have a dedicated community.
For example – Golf, golfers, and golf products & services.
Choosing the correct niche is possibly the most important aspect of affiliate marketing, as the aim is to be as profitable as possible. In an ideal world, you could focus your marketing efforts on a niche that you are already interested in and knowledgeable about.
However, this is rarely the case.
If you are looking for a good starting point to finding a profitable niche, NicheHacks has posted a guide that can be found here.
Keyword Research
Once you have selected your niche, you need to understand what users and potential customers are looking for – this is achieved through keyword research.
Wondering what a keyword is?
A keyword is any search query used within a search console that has a significant monthly volume. For instance, the term 'cats' has a monthly search volume of 706k, meaning 706,000 people search for that keyword each month.
To discover this data, you're going to need to utilize keyword research tools – we have a guide that can be found here.
Keyword research tools allow us to not only extract data from search engines but supply us with related queries and, oftentimes, information on our competitors.
Researching our competitors is one of the best ways to gather a list of keywords we can use in our marketing campaigns.
Affiliate Programs
Affiliate programs are offered by the merchant (sometimes referred to as the vendor) and allow marketers to sign up to market their products. One of the best examples of this is Amazon's Associate program.
By signing up to Amazon Associates, affiliate marketers are given access to Amazon's entire stock – meaning you can market any product found on their website and make a commission from each sale.
If you are affiliate marketing without a website, then you are more than likely going to need an affiliate program you can use in conjunction with paid ads; although, this isn't always the case.
Affiliate marketing Without a Website
Marketing without a website is especially good for those wanting to dive in immediately or are starting with a shoestring budget. Having a website can be a bonus in affiliate marketing, but it isn't a necessity.
Carry on reading to learn more about our top five ways to make money without a website.
Paid ads are one of the most common ways to start affiliate marketing without a website; however, some research is required, and ongoing testing is a must.
PPC Marketing can take a while to master, and it is often expected that you will lose money in the beginning – until you find your first profitable campaign.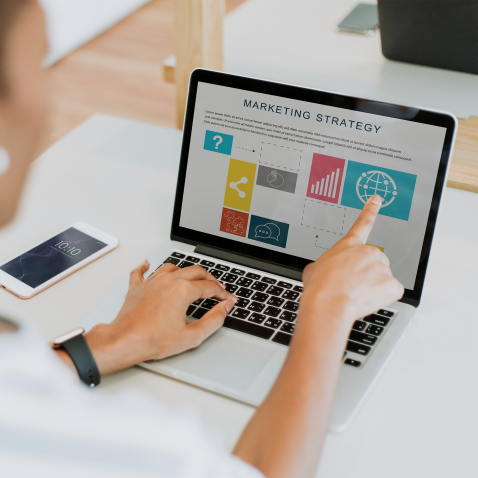 It is possible to place paid ads in search that link directly to your affiliate offer, each time a potential customer clicks the ad, you are charged, so the real trick is finding an attractive offer that will earn you more on average than you payout.
While it is possible to achieve, it is not necessarily for the beginner affiliate marketer, in my opinion.
Personally, I think there is a much more predictable and scalable method of using paid ads. Instead of linking directly to your affiliate offer – you create a landing page designed to capture leads or a bridge page.
It is common practice to offer something for free to the user throughout your sales funnel – an eBook, discount codes, etc., in exchange for their contact details. You can then retarget these leads through e-mail marketing with not only the same offer but further offers in the future.
Doing so does require that you 1. Create a landing page, and 2. Use an e-mail autoresponder tool, and 3. Have something of some value to offer initially.
However, your conversion rates will be higher, and you will have the opportunity to retarget your leads down the line.
Audio Visual
Video Marketing
Video marketing has seen a massive rise during the last five years, with up to 81% of businesses now using video in their marketing efforts, and it's no wonder why. Consumption of video media on mobile raises by 100% year on year, and with YouTube being the second largest search engine after Google, it makes sense.
It is estimated that by 2022 video will account for 82% of all online consumer traffic; this is a massive audience that we can tap into through affiliate marketing.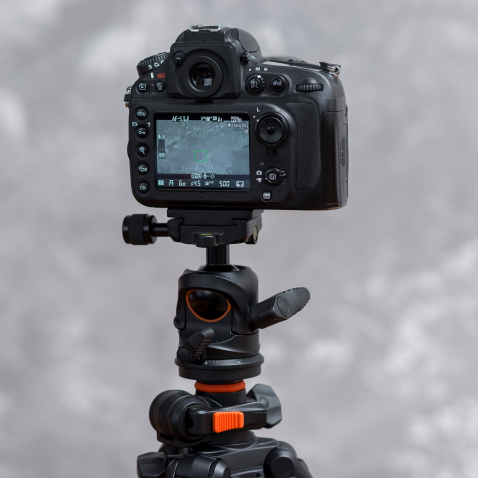 Currently, YouTube is the most popular platform for affiliates to market through video, although it should be noted that it is by no means an easy way to make a quick buck. Successfully marketing through YouTube requires a significant audience, which takes a considerable investment of time to build.
Not only that, but your videos need to meet the consumer's minimum quality expectations, including picture & sound quality, good editing, and well-delivered content – all of which can command an initial financial outlay for equipment and software.
There are many ways to market your affiliate offers to your audience, but the most popular is through review & recommendation videos. Creating content based around the product you are promoting, inserting your affiliate links in annotations, and throughout the video description.
Once you have built a decent target audience of subscribers, affiliate marketing through YouTube can become quite profitable. Conversion rates are reasonable – with 64% of consumers stating they are more likely to make a purchase after watching video content.
We have a guide that goes more in-depth into YouTube marketing that you can read here.
Retargeting Leads
E-Mail Marketing
E-Mail marketing boasts one of the best returns on investment out of any avenue an affiliate marketer may choose to pursue – with a return of $42 for every dollar spent. Not only that, but e-mail marketing allows you to retarget your audience, leading to a greater conversion rate.
You may already be aware of the 'rule of 7', which is an old marketing rule that states that prospective customers need to come across an offer an average of 7 times before they take action. By purposely retargeting through e-mail you can significantly increase your chances of making a sale.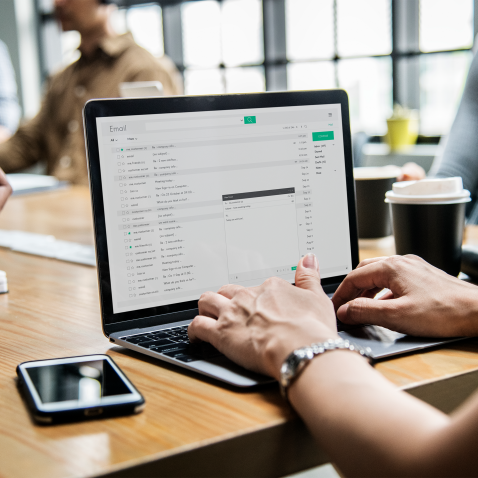 The first step towards e-mail marketing is creating a subscriber base; they must be highly targeted to your chosen niche to ensure success. It is possible to buy an e-mail list, however, these are usually of uncertain quality and amount to little more than cold outreach and could potentially leave you in breach of the CAN-SPAM act.
The best way is to create a lead capture page – there are many services available that will produce and host one for you without the need to build a website.
The best practice is to offer something of value in exchange for the user's contact details, often an eBook (further marketing opportunities), discount codes (again can be an affiliate opportunity), or general information they will find useful.
The copy on your lead capture page will also need to be compelling, following a proper sales flow to increase signups.
Once your landing page is complete, you need to drive traffic to it. Leveraging social media posts and ads is a great way to funnel traffic to your opt-in campaign. Once you have a significant base of subscribers, you can market your affiliate offers to them through regular e-mails.
It should be noted that you don't want to be seen as spammy; you can't merely bombard your subscribers with sales focused e-mails. The most successful e-mail marketers provide a high level of value to their audience interspersed with marketing content.
Blogging Without a Website
Third-Party Content Platforms
Do you want to run an affiliate blog, without the hassle of building and maintaining a site and dealing with the associated costs? It is, in fact, possible to do.
By using third party content publishers, you can write affiliate marketing blogs without the need to run your own website. Doing so allows you to leverage the platforms clout to potentially rank within the SERPs easier than you would have with a traditional blog.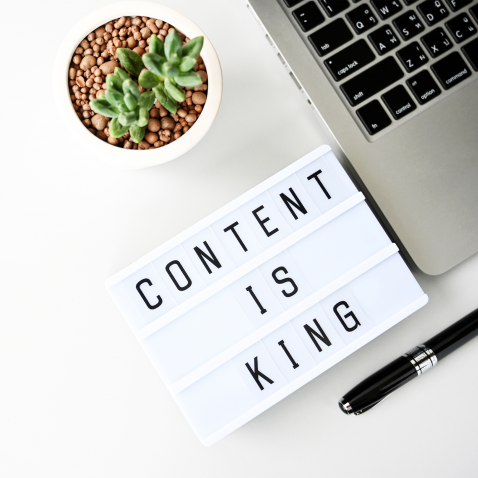 There are several third-party content platforms on the web, with the most popular being Medium, Steemit, and HubPages.
Using these platforms, you can create what is essentially an affiliate marketing blog, promoting and reviewing products you use – with affiliate links so the user can purchase the recommended products.
Because of the authority that these domains have, it is possible to rank for long-tail keywords easier than you would building a blog from scratch. However, you do miss out on some of the benefits running your own blog brings, such as; creating an e-mailer subscriber list and running native or display ads.
Influencer Marketing
Social Media
Facebook, Instagram, Pinterest.
There are opportunities available across many social platforms for affiliate marketers. Not only can you run paid ads on most platforms, but by building a community, you also have access to a highly targeted audience that you can continually market to.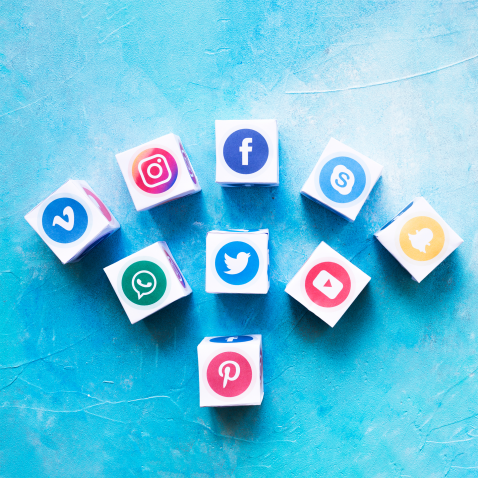 Social media is a cornucopia of opportunities, and marketers that think outside the box tend to be the most successful. Running paid ads and building communities are the most popular ways to leverage social media.
Building a community on social media can be time-consuming, and in some cases, such as with Facebook, less rewarding, as FB has stifled organic reach – becoming a pay to play platform.
Running ads on social media is where affiliate marketers seem to find the most success. We have many posts regarding FB ads, including how to place pixels and ad testing strategies you should be implementing.
It is also possible to get influencers to direct their audience to your affiliate offers, essentially buying traffic from them to boost your affiliate sales.
Summary
Affiliate marketing without a website is possible, and there are many of us generating a considerable income doing so. But why not both? In my opinion, diversity is vital with affiliate marketing, and the more revenue streams you have, the better.
Too many times have I seen someone reliant on a single revenue stream, and when it collapses or dies out for whatever reason, they are left with no more income.
One of the most important lessons you can learn in affiliate marketing is that diversification of income is paramount to longevity and success in the industry.
Hopefully, you have found this post insightful, and it has left you with some food for thought on furthering your affiliate journey.
At Optimize to Convert, we are always looking to deliver up to date, actionable content to our users. So, if there are any topics you would like to see us cover, please don't hesitate to get in touch.
Share the Love
If you found this post useful, please let others know about it by sharing it.