Chapter 1
Affiliate Marketing Basics
To succeed in affiliate marketing, you need to have a passion for learning and a willingness to adapt and change with the industry. Doing things 'the way they have always been done' is affiliate marketing for dummies and a sure way to fail – what worked only a few months previously may no longer yield results.
Still, this shouldn't be a point of discouragement; affiliate marketing has virtually no barrier to entry as prior experience is not necessary. More importantly, prospective affiliate marketers should have patience, and the tenacity to keep going.
Throughout the rest of this article, I will provide a brief overview of what affiliate marketing is, followed by some of the best affiliate marketing programs for beginners I would bet my house on.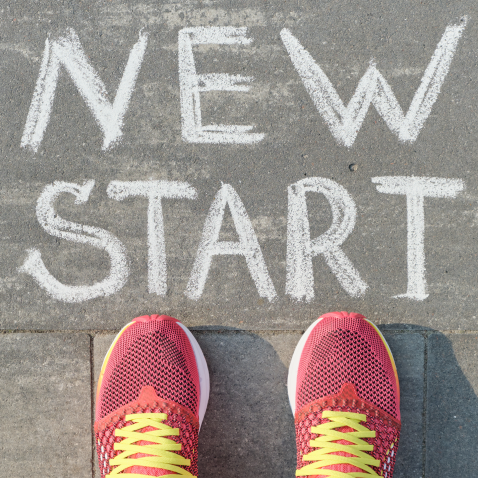 If you look up affiliate marketing on Wikipedia, you will be greeted with the opening line – "Affiliate marketing is a type of performance-based marketing in which a business rewards one or more affiliates for each visitor or customer brought by the affiliate's own marketing efforts."
Affiliate marketing is, in essence, working for a commission in exchange for referrals and leads. Every time a referral completes the desired action, you get paid.
The easiest way to visualize this process is through the promotion and sale of goods (often called PPS or Pay Per Sale). A pay per sale affiliate model works on a commission basis – you promote the merchant's products, and for every referred customer that completes a sale, you earn a commission.
But how does that work?
Chapter 2
Ingredients of Affiliate Marketing
At its core, affiliate marketing has three main points of interaction – the customer, the affiliate, and the merchant.
The merchant is the person or company that provides the goods or services to the end-user; they interact with the affiliate by offering an affiliate program. Affiliate programs allow marketers to sign up and promote products on behalf of the merchant in exchange for payment – there are many types of actions that merchants may want completed, but for now, we will focus on selling goods.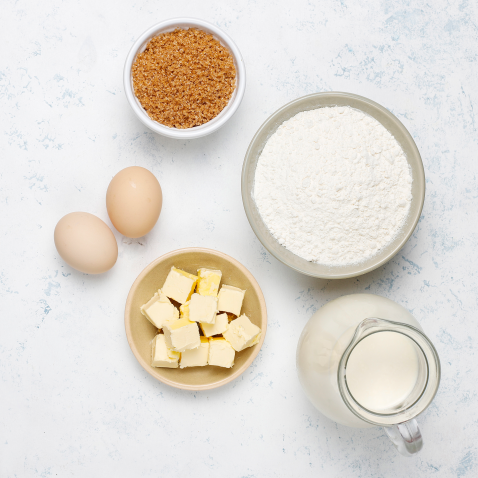 It is then the affiliate's job to market the merchant's products, referring customers directly to the merchant to make sales. This is done in a multitude of ways; however, the most popular option for online digital marketers is via a blog filled with product reviews and recommendations.
Affiliates need to develop several skills to achieve success, with a view for continued development as the competition can be fierce. Knowledge of SEO, web design, content creation & promotion, and general marketing are all required.
Often, this can seem daunting for newcomers; however, not everything has to be learned at once, and development is gradual. Several courses are available, which can benefit not only beginners but experienced affiliate marketers also.
Matt Diggity's Affiliate Lab and The Authority Site System by Authority Hacker are two examples that come to mind. Many successful affiliate marketers also run popular blogs where they often share high value, actionable advice weekly.
Affiliate sales are typically tracked using a unique URL to redirect the customer to the merchant. Every time a transaction is made between the merchant and customer, the merchant checks for the unique ID within the URL and assigns the commission to the affiliate.
Chapter 3
Affiliate Marketing Tips
There is a wealth of resources available to new affiliate marketers; however, below are 7 affiliate marketing tips that we feel will help beginners find success and longevity in their endeavors.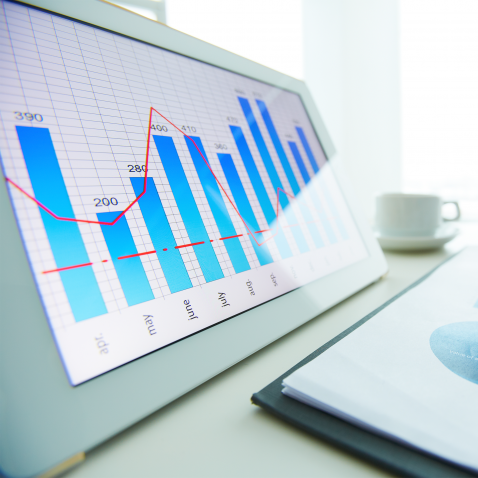 1. Find Your Niche
Many seasoned affiliate marketers consider niche selection to be the most critical element for the realization of success with their project. A little bit of research needs to be carried out before selecting a niche.
Your niche needs not only to be profitable but to have open space that you can operate in, with low competition. Imagine you sell carbonated beverages, and you have to go up against Coca-Cola, it is unlikely you are going to be able to dethrone them.
The same sentiment rings true in affiliate marketing.
Prosociate has created an excellent post on niche selection, covering all the basics a new affiliate will need to know – their post can be found here.
2. Choose Your Platform
The platform you use to promote products is important; this is your money maker. In my opinion, all new affiliate marketers should start with a blog style website.
Running an affiliate blog forces you to get to grips with almost all the elements of affiliate marketing fairly quickly, promoting learning and development.
YouTube is another popular platform used by affiliates; however, it can take a significant amount of time to build an audience – and you will need to consider if you have the budget to buy and review products, at least at first.
Most affiliate marketing courses available online focus on using a blog to promote products and most will take you from selecting a domain name to selling the website further down the line.
3. Use an Established Affiliate Program
Signing up to established affiliate programs is essential, not only have new affiliate marketers been scammed by shady practices, but the level of customer trust increases.
A potential customer is more likely to buy from a well-known, established brand like Amazon than they are from an unknown company they haven't heard of. That is not to say that there aren't alternatives out there, but when you are just starting, partnering with an established brand will increase your early success.
Reputable affiliate programs include:
– Amazon Associates
– Rakuten
– Clickbank
– eBay Partners
4. Build an E-mail List
Often overlooked by affiliate bloggers but building an e-mail list can increase conversions and open up further marketing opportunities. While it is true that once a sale has been made, the likelihood is that the customer will go straight to the merchant for their next purchase, it is still achievable.
Once you start to diversify your affiliate programs, you have a ready-made list of highly relevant potential customers.
For example: You have an affiliate blog selling fishing equipment through Amazon's affiliate program; however, you realize there may be an opportunity to sell digital content within that niche.
After checking Clickbank, you notice there are several relevant eBooks or video courses related to fishing. You can then leverage your e-mail list to promote these new products after signing up for their affiliate program.
The easiest way to build an e-mail list is by offering value to the reader through an opt-in campaign, providing the customer with hints, tips, and information in exchange for their e-mail address.
Opt-in campaigns are very scalable, and numerous tools are available that can automate many of the processes for you.
5. Add Value For Your Userbase – Become the Authority
If you take a look at all the top-performing sites within your chosen niche, there are two key things that they will all have: – Quality content and a robust backlink profile.
Your aim as an affiliate marketer is to occupy the space your competitors are currently in, and you can't expect to do that with inferior content. Quality content not only improves the customer experience but increases the likelihood that other bloggers and webmasters will link back to you.
Why is this important?
While Google ranks your site based on an estimated 200+ 'ranking factors,' the two most prominent are quality content that satisfies user intent, and backlinks from relevant websites.
Backlinks inform Google that your site is a trusted source of information that users want to see. More backlinks create more authority, which in turn boosts rankings in the SERPs (search engine results pages).
Backlinks can be considered upvotes for Google.
6. Repurpose Your Content
An excellent way to squeeze extra juice out of your best performing content is to repurpose it into different mediums. If you check the analytics of your best-performing pages, you might notice that some of them perform considerably better than others.
This is an indicator that people like the content and the information you are providing. If, for example, the page is an informative blog post titled 'How to Cook the Perfect Steak,' you can distill this information down for other purposes.
Commonly, this is done by taking all the key points contained within the post and creating an infographic, or video content.
Infographics are a very shareable content medium and open up additional backlink opportunities for a minimal amount of work.
7. Network With Other Affiliate Marketers
You should start networking as soon as possible. There are countless forums, subreddits, and Facebook groups you can join.
Not only are these a great place for people to share their progress, but they are also filled with highly successful marketers who are often prepared to interact and answer questions from newer affiliates.
Compared to other industries, it is noticeable how many high-level affiliate marketers freely offer advice and mentorship to those with less experience.
Chapter 4
Pros & Cons of Affiliate Marketing
Affiliate marketing is a great way to earn extra money on the side to supplement your full-time employment, or scale up and become your permanent profession. However, that's not to say it doesn't have its drawbacks.
We have listed some of the main pros & cons of affiliate marketing below – being informed of the good and bad side of affiliate marketing is the best way to make the decision if its right or not for you.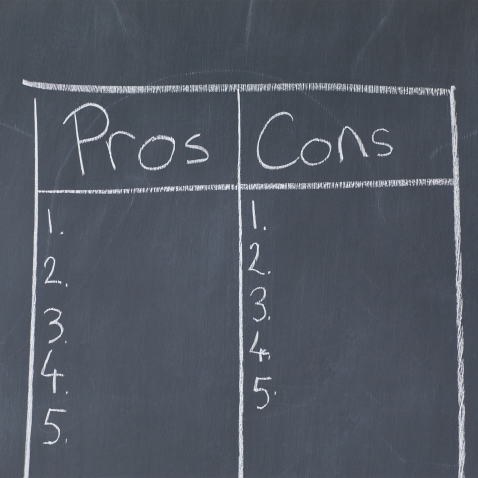 Pros
Low upfront investment
Affiliate marketing doesn't require a lot of capital to get started, and many marketers began with little more than a laptop and an internet connection. Because there is no need to manufacture & store products or have a physical shopfront, there are minimal upfront costs.
Instead, the most successful affiliate marketers are those who invest their time learning the skills needed to succeed.
The next step is to apply your newly developed skillset without getting discouraged by setbacks. The difference between successful and unsuccessful affiliates is that the successful ones overcame their setbacks, whereas the unsuccessful ones gave up.
No prior experience needed
Affiliate marketing doesn't require a degree or experience in any other field to get started. Some skills learned from previous employment and hobbies can be beneficial; it is entirely possible to learn everything you need to through online affiliate communities and some clever Google searching.
More important than any previous relevant experience is your attitude, a good work ethic, and willingness to apply yourself go a long way in affiliate marketing.
You get out what you put in
Affiliate marketing doesn't need to become a full-time occupation; many affiliate marketers are still in full-time employment and use their marketing efforts to supplement their regular income.
An upfront investment of time is needed to upskill yourself and then apply those skills initially. However, eventually, you will be able to draw an almost passive income through affiliate marketing if that is your end goal.
The more you invest in affiliate marketing, the greater the returns will be.
Flexibility
Once you have seen success with affiliate marketing, you can choose to dedicate as much or as little time to it as you desire. What's more, you can work from anywhere in the world as long as you have access to a computer with an internet connection.
Because of this, there has been a rise in digital nomad culture. If you are unsure what a digital nomad is, they are people who travel the world while working remotely from a laptop.
With the ability to work when you please, wherever you please, affiliate marketing is a strong candidate for anyone wishing to explore this lifestyle.
Cons
Strong competition
Competition is fierce within the SERPs. However, it is not always insurmountable.
One of the reasons initial niche selection is so important is so that you can identify an area of low competition that can be exploited to build your site authority.
You can't control the affiliate program
Unfortunately, affiliate marketers are at the mercy of the affiliate program, with merchants able to drop the level of commission as they see fit. If this were to happen, it could cut your income drastically.
Still, there is a very minute chance this will ever happen to you.
Summary
Entering the world of affiliate marketing isn't for everyone. However, anyone reading this that is even slightly considering it; just do it. At worst you will have learned some new skills and at best you will completely change your life.
As the saying goes, the best time to plant a tree was twenty years ago, the second-best time is now.
I hope you have enjoyed our affiliate marketing tips, and if there is anything you think we have missed, please let us know in the comments below.
Optimize to Convert aim to deliver relevant, highly actionable content for affiliate marketers with a desire to succeed. If there are any questions you would like us to answer or topics you think we should cover, please don't hesitate to contact us.
Share the Love
If you found this post useful, please let others know about it by sharing it.