Chapter 1
How Does Affiliate Marketing Work?
Entering into affiliate marketing for beginners is easier now than it ever has been, and below we will provide a brief outline of what affiliate marketing is and ways to get started. Not only that, but we have provided some of the best affiliate marketing courses for beginners and top affiliate marketing blogs you should be following.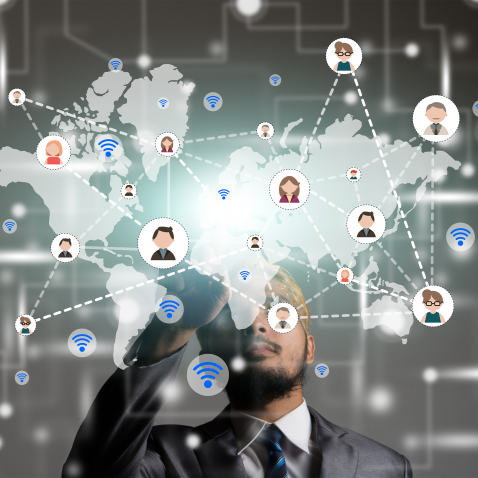 Affiliate marketing, broken down into basics, requires three elements to work and remains as true in digital marketing as it does in the physical world. Throughout this post, though, we will be discussing and describing affiliate marketing as a solely digital venture.
Elements of affiliate marketing
As mentioned above, affiliate marketing involves three parties: the end-user or customer, the affiliate (you), and the merchant.
Customer
Customers are the end-users of the service or goods that you (the affiliate) are promoting. For digital content marketing to work, you need a platform that you can leverage to market the products or services provided by the merchant.
The most popular affiliate marketing platforms are blogs; however, YouTube and media buying (ad space) are becoming increasingly popular, with many affiliates finding success through these platforms. Very successful affiliates will leverage more than one platform.
Affiliate
Using their chosen platform, affiliate marketers aim to place goods and services offered by the merchant in front of potential customers. Often this is achieved through blog posts reviewing or recommending products, funneling clicks through to the merchant to complete the desired action, whether it be sales or lead generation.
Successful examples of this model would be The Wirecutter, or GearHungry, two of the largest affiliate sites on the web.
In essence, the affiliate is an intermediary between the customer and the merchant, directing customers with buying intent to the merchant to conclude the buying cycle.
Merchant
Merchants are the companies, or distributors, that offer affiliate programs to digital marketers like us. Commonly, they are large eCommerce stores like Amazon or Rakuten that provide commissions on sales generated through the affiliate's marketing efforts.
However, some merchants require alternative actions to be completed; this can involve lead generation, or clicks & impressions.
Numerous affiliate programs are available, and the correct one for you will necessitate some research and depend on your current level of commitment as an affiliate. Affiliate marketers range from those supplementing their income as a side gig to people scaling up to full digital agencies making $millions.
Chapter 2
Types of Affiliate Marketing
Below we have listed a few of the most common types of affiliate programs that beginner affiliate marketers can get started in. This is by no means an exhaustive list but covers a large portion of the affiliate marketing industry.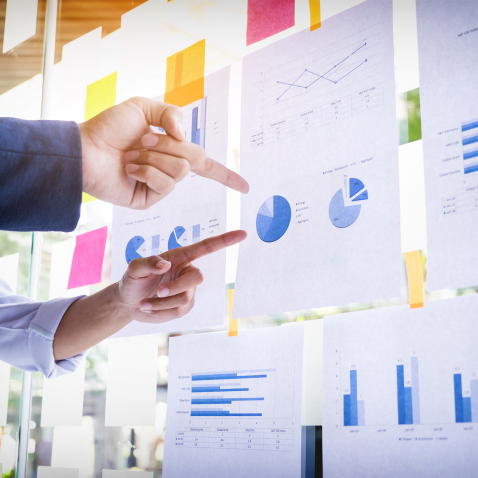 Pay Per Performance – PPP
Sometimes referred to as PPS – Pay Per Sale (as eCommerce is a prevalent affiliate model), performance-based affiliate programs only pay when a customer referral leads to the desired action.
Put simply, if you funnel a customer looking for a new fridge to Amazon, and they purchase that item – you receive a portion of the sale. Commission rates vary depending on the niche, with Amazon offering up to 12% on their fashion range and as low as 1% for home entertainment devices.
The amount of commission available will depend on the merchant's affiliate program, with some offering more than others. However, some due diligence will need to be performed on your part to select the correct program for your platform, and niche, to see higher levels of success.
Smaller merchants also offer smaller niche specific affiliate programs, and often have a higher level of return that those of larger eCommerce stores. However, these smaller independent merchants often hold less trust with the customer than a company like Amazon and may lead to a smaller conversion rate on sales.
Pay Per Click – PPC
Usually associated with advertising, pay per click affiliate programs are a great way to leverage your chosen platform for cash. Despite having one of the lowest levels of return for each action completed, PPC can be very profitable when utilized by experienced marketers.
PPC also remains less convoluted that some other types of affiliate marketing and works like this – the merchant pays the affiliate a small fee every time an inserted link or banner ad is clicked.
PPC affiliate marketing doesn't rely on the customer completing any buying cycle with the merchant, and when done at scale can earn the affiliate some serious money.
Pay Per Lead – PPL
Often used by the merchant to gather data, PPL requires to affiliate to act as a lead generator. The action required will depend on the industry and merchant requirements but usually revolves around collecting e-mail addresses & phone numbers.
Sometimes the action will require the customer to fill out a form, but each completed action will result in a set fee being paid to the affiliate.
Chapter 3
Benefits of Affiliate Marketing
One of the key reasons for growth within affiliate marketing is the numerous benefits experienced by marketers, both personal and financial. Year on year, thousands of people around the world take up affiliate marketing, enticed by the prospect of being their own boss and the vast earning potentials.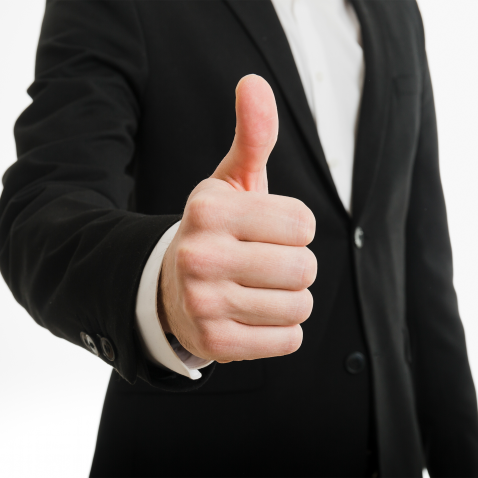 Small initial investment
The start-up cost for affiliate marketers is low, and the only real barrier to entry is reliant on you having access to a computer and an internet connection. Having capital to purchase stock or rent a shop face isn't required, there is no other industry in the world where it is possible to start and scale a business with such little upfront cost.
Many paid courses are available (some of which are listed below). However, they are not needed initially to get started as there is a considerable wealth of knowledge to be found in the blogs of industry leaders (some of which have also been listed below) available for free.
Affiliate marketing is a very open and inclusive community based on sharing knowledge, and there are hundreds of groups across social platforms filled with experienced marketers killing it answering questions every day.
Low level of entry
Nearly all successful affiliate marketers have entered the industry with zero experience or knowledge. Instead, a solid work ethic, willingness to learn, and a sense of tenacity are qualities shared by successful marketers.
This is because while it is easy to enter affiliate marketing, becoming genuinely successful is hard and takes time. There will be setbacks during your affiliate journey, but as long as you aren't discouraged and stay persistent with it, the results will come.
Freedom
Affiliate marketing offers several freedoms.
Freedom of location in affiliate marketing is a huge reason why it has taken off so quickly in recent times. Being able to work from anywhere in the world and earn money has led to an increase in digital nomads (people who work remotely while traveling the world), as long as you have a laptop & internet connection you can earn.
Affiliate marketing also offers working freedom, being your own boss with a working schedule dictated by you. This does, however, require a degree of discipline and responsibility because while you can work as an when you want, you only get out what you put in with affiliate marketing.
Passive earning
Affiliate marketing is not for those of us who are lazy. With that being said, there is a great potential for passive earning with affiliate marketing.
If you run an affiliate marketing blog, the time investment needed to make it a success can be fairly significant. Still, once it has reached a level of success that satisfies your needs, it is possible to maintain it at that level with a minimal amount of time devoted to upkeep, earning money for you while you sleep.
Chapter 4
How to Start Affiliate Marketing for Beginners
Starting out in affiliate marketing can be a daunting task for beginners, where do you begin? What is the best affiliate program? The truth is, some of these questions can only be answered with experience and trial & error.
Below I have created a very brief outline of the steps a beginner should take when creating an affiliate marketing blog. This is by no means an in-depth guide, but rather a brief description of what you will need to do to ensure you start your blog on the right foot.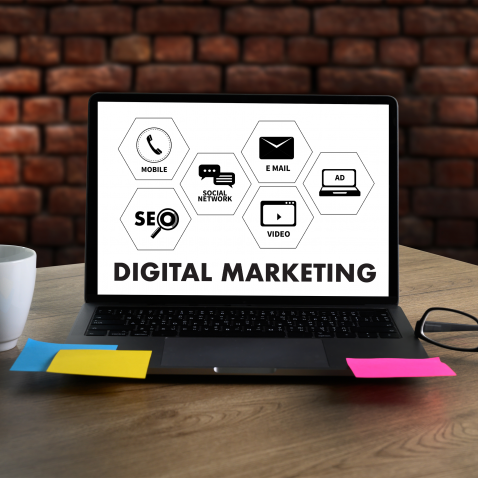 Niche selection & keyword research
Before starting an affiliate marketing blog, you need to conduct research first to make sure it will be profitable. Niche selection is crucial, starting a blog about your daily life is highly unlikely to generate any revenue.
However, a blog in a hobby niche provides monetization opportunities. In a perfect world, your own hobbies will be ideal candidates for niche selection, as this will bolster longevity of your project and make content creation much more comfortable (an element of affiliate marketing many people struggle with).
The first step is to brainstorm and list several niche ideas, preferably 10 or more. The next stage is keyword research, this will not only confirm whether a niche is profitable or not, but it will inform your content creation strategy.
Keyword research requires tools; luckily, there are several fantastic free tools on the market, such as Ubersuggest, which allow for fully comprehensive and in-depth analysis.
Not only does a niche need to be profitable, but you need to be sure that you can compete against sites that are already established. The leading indicator that this is a possibility is by finding lower search volume keywords with buyer intent.
Lower search volume means fewer people are likely to be competing for them, and buyer intent indicates that there is an opportunity for money to be exchanged.
Buyer intent keywords typically look like this:
'Best x under $500'
'Cheapest x'
'Best x for y'
'Best x for beginners'
Etc.
Next, you will select relevant products from your chosen affiliate program to review or recommend, using unique links provided to funnel traffic to the merchant to convert into sales.
Keyword research is one of the most critically important steps to take before starting an affiliate blog and shouldn't be rushed. Many affiliates fail before they really even begin because they haven't conducted the proper research or, worse, didn't do any research.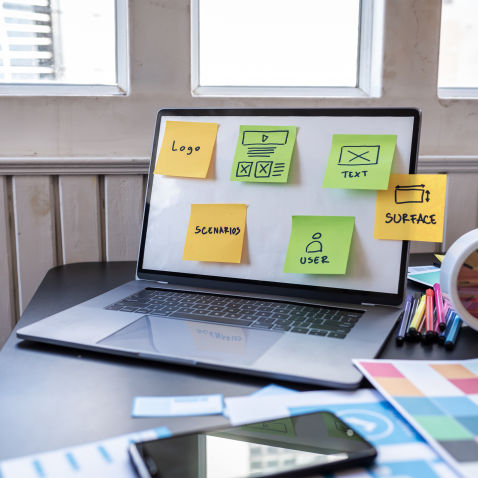 Not only will keyword research help you define your niche selection and find space within it that you can operate and make a profit, but it will also inform your content strategy in various ways.
For affiliate bloggers, there are two types of posts to focus on – commercial posts designed to convert customers into sales and informational content used to promote your blog.
The key to running a successful blog is to become an authority within your niche, achieved through informational posts. Topics for info guides can be found via keyword research, and other tools such as Answer the Public which provides frequently searched for questions related to your chosen keyword.
If you are unsure what an informational keyword looks like, they follow formulas similar to:
'How do I x'
'What is x'
'How to make x'
'History of x'
Etc.
Mostly you will be answering questions, the more informationally rich and in-depth the better. You are aiming to become an authority within the niche and provide better quality content than your competitors.
We do this because we are after backlinks (people linking to your content form their website) and social shares. Backlinks increase the authority and trust of your website, boosting rankings within SERPs (search engine result pages).
Many other types of content can be produced. Still, for beginners, it is best to start with these two before moving onto videos or infographics (unless you are already experienced in these areas).
Chapter 6
Affiliate Marketing Courses & Blogs for Beginners
Courses aren't essential to get started in affiliate marketing, as it is possible to learn everything you need from various blogs and social groups. Still, in terms of quickening your growth as an affiliate marketer, courses can be an invaluable asset.
Below are two courses that we feel are a great starting place for beginners looking to expand their skills rapidly.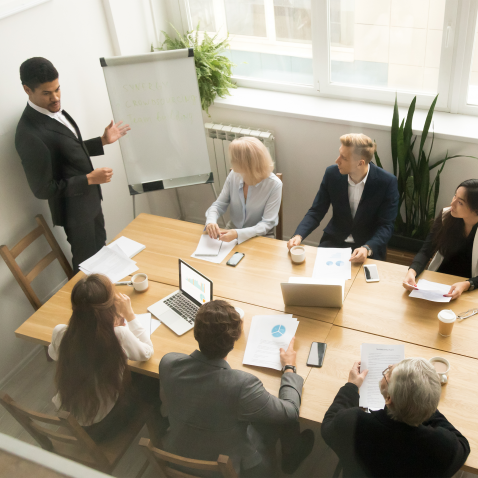 The Authority Site System (TASS)
URL: https://www.authorityhacker.com/system/
Price: $997
The Authority Site System is an in-depth over the shoulder style course designed to take you through each step of creating and managing an affiliate marketing blog. Created by the guys at Authority Hacker, Mark and Gael provide over 120 videos that allow you to follow along and build a fully functioning affiliate site.
Most of the techniques detailed within the course have become standard procedure for affiliate marketers around the globe.
Not only do you gain access to the course, but you will be invited to their exclusive Facebook group, filled with affiliate marketers who have used and are currently using TASS to profit with affiliate marketing.
Affiliate Lab
URL: https://affiliatelab.im/
Affiliate Lab is a course created by industry-leading SEO expert Matt Diggity. Providing over 12 hours of content, Affiliate Lab covers all aspects of affiliate marketing, including keyword research, link building, building a social profile, and more.
The SEO knowledge contained within is invaluable for both beginner and experienced affiliate marketers. Better still, the course is continually updated as the industry changes, allowing you to stay ahead of the curve throughout your affiliate career.
Similar to other courses, everyone who purchases Affiliate Lab gains access to a members-only Facebook group. What's more, anyone that completes the Affiliate Lab course will be given exclusive access to a private mastermind group of highly successful affiliate marketers after they have flipped their first 6-figure website.
Best affiliate blogs
Courses are great, yet a fountain of information is often contained within the blogs of successful affiliate marketers. Knowledge sharing is ingrained in the community culture surrounding affiliate marketing, and there is a lot of value to be gained by following the correct blogs.
Not only do I suggest that you follow the blogs associated with the courses above, but here are a few more that continually share actionable knowledge and tips:
Affiliate Summit, Missy Ward & Shawn Collins
URL – https://www.affiliatesummit.com/category/blog
URL – https://www.missyward.com
URL – https://www.affiliatetip.com (Shawn Collins)
Here you will find a trifecta of affiliate marketing relevant blogs that regularly deliver actionable advice and tips. Missy Ward and Shawn Collins co-founded the Affiliate Summit in 2003 that hosts social events and conventions around the globe, gathering some of the best minds in affiliate marketing in one place.
Missy and Shawn also run their own blogs, and between them have over 40 years' experience in the affiliate marketing industry.
John Chow
URL – https://www.johnchow.com
John runs what is probably one of the oldest internet marketing blogs online that he continually updates with posts that cover many aspects of digital marketing.
Chapter 7
Affiliate Promotion
Having a blog filled with content is excellent, but more importantly, you need to get that content in front of the right people. This is where the pure marketing aspect of affiliate marketing comes into play.
There are many ways to promote your blog, but for now, I will provide a concise overview of the two most accessible options for affiliate marketing beginners.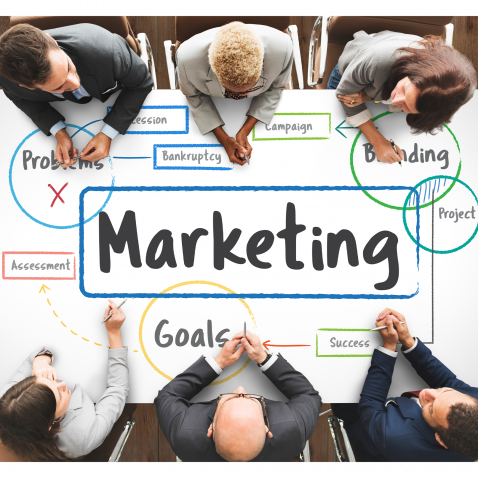 Link building
If you do nothing else to promote your blog except link building, you are still doing well. Link building is possibly the most important aspect of inbound marketing, as, without it, it is highly unlikely your website will be found organically.
Links pointing to your content from other websites inform search engine algorithms that you are a source of information to be trusted and should be placed higher in the search rankings. However, it must be coupled with excellent content to increase your chances of gathering links.
We have an introductory guide to link building that can be found here, but the long and short of it is this: performing various methods of outreach to other bloggers and webmasters, requesting that they link to your content.
There is far more to it than such a brief description can confer, with multiple strategies being employed by affiliate marketers, but all link building primarily works this way. Some specialists even make their living by link building for client's full time, as it can be resource-intensive.
Social Media
When starting your affiliate marketing blog, it is ideal to be already thinking of it as a brand. Creating a brandable image makes it much easier to build an extensive social media profile.
Engagement with Facebook groups within your niche, or even starting one yourself, and sharing useful hints and tips across your platforms can all lead to heightened brand awareness. Social profiles allow marketers to run campaigns involving competitions and prizes, boosting shares, and social engagement leading to an increase in brand awareness.
Utilizing social profiles is a great way to funnel relevant traffic to your affiliate blog to increase your level of sale conversions.
Summary
I know this seems like a lot of information to take in for new starters, I have tried to keep it brief as possible while detailing almost everything that could be found in affiliate marketing for beginners.
The key take away from this article should be to do your research and have patience; the most successful affiliate marketers are always those who see the process through without rushing or getting discouraged.
Several other posts can be found on our blog serving as an introduction to various elements of affiliate marketing, and we recommend that you check them out.
If there are any areas of affiliate marketing you are currently struggling with, and can't seem to find the answers for, don't hesitate to get in contact with us. We are always looking to provide to most up to date, relevant content to our audience.
Share the Love
If you found this post useful, please let others know about it by sharing it.