Basics
Facebook Ad Basics - A Recap
Before we dive into the advanced Facebook Ad strategies we use almost daily, it is best to refresh ourselves on the basics of Facebook Ads.
We have recently published a post, Facebook Ads 101, where we cover Facebook Ad basics in-depth. However, we will briefly touch on the bare minimum that you should be aware of before jumping into Facebook Ads.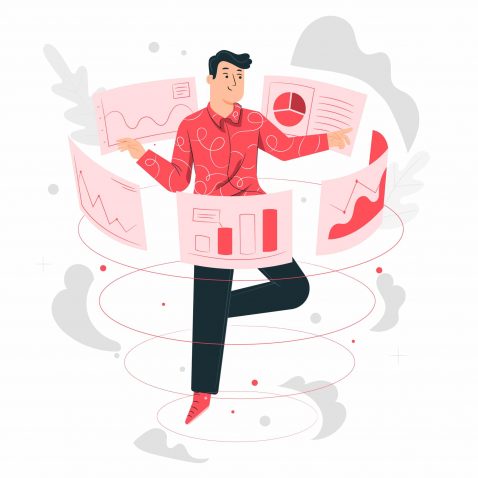 These days, businesses must strategize for maximum success prior to launching any advertising & marketing campaign. The first step you need to take is creating a business page on Facebook – this is the channel through which you will attract and connect with your audience.
Don't be lulled into a false sense of security, however; posting simple business updates and generic posts to your social channels won't be enough. Engagement will be minimal, and there is a significant chance that your reach will actually diminish.
Organic reach has essentially been throttled on Facebook in previous algorithm updates, making the platform more pay-to-play than before. This is where Facebook Ads come in – Facebook's digital advertising platform that businesses can utilize to get their products in front of interested parties.
Thankfully, Facebook Ads are one of the cheapest, and more importantly, most powerful digital advertising systems available to business owners and marketers.
And in 2020, paid ads are the only real way to build your brands following and sell products on the platform.
So, where do we start?
Set Your Goals
Before embarking on any advertising campaign ( this includes all new & digital media) you need to know what you are looking to achieve from it. Do you simply want to build brand awareness?
Launch a generation demand campaign, or source leads that you can remarket to?
Most often, you will want to directly market and sell your products and services, but you need to be aware – there isn't a one size fits all Facebook marketing strategy that will magically boost your results.
Once you have your goals set, that will inform how you proceed through your Facebook marketing strategy.
Set Your Budget
The next step is to consider your campaign budget while keeping your goals in mind. Most Facebook Ad campaigns will have a budget allocation for conversion, lead generation, likes & engagement, boosted posts, & content creation/development.
Conversion ads – these ads only purpose is to push sales and generate leads for your business for retargeting.
Page like ads – Having a large following can give your brand authority, and desirability. These types of ads are designed to get likes and engagement with your brand.
Boosted Posts – boosted posts have a higher level of reach than un-boosted posts. This can be within your following, however, posts can also be boosted outside of your audience.
By aligning the post type with your goals you can much more clearly define how you should partition out your marketing budget. By investing in boosted posts and ads, Facebook will place your brand in front of an audience that is interested in what you have to offer but hasn't heard of you yet.
Define Your Audience
Facebook boasts some of the most powerful audience targeting options in the digital marketing world, the amount of targeting customization is unparalleled you can:
Target by life-event (birthdays, engagements, weddings, etc.)
Target based on recent purchase decisions.
Target users based on previous interactions they have had with your brand.
Retarget users from your email list.
Create custom audiences to build brand awareness and nurture leads from cold to hot.
Use Facebook Ads' lookalike feature to target audiences that share overlap with your target demographics.
Really get granular with your ad targeting by layering your targeting options.
Create a Content Schedule
One of the most important parts of advertising on any platform is consistency, and Facebook is no different. Keeping to, and maintaining, a content calendar & schedule is probably the most effective way to compound your efforts while streamlining your process.
By using third-party tools and applications like Buffer or Sprout Social you gain the ability to set up entire months' worth of content posting in a single day. These tools are literally set and forget, however you should still consciously monitor your posts to engage with your audience.
Optimize Your Posts
There is a simple yet obvious rule that you should follow whenever you create any content online – bad content does badly.
If you are using low-quality images, or not optimizing them for the platform they are set to appear on you are doing yourself a disservice. The same is true for the copy that your ads contain or any videos that you create.
Please keep these tips in mind when creating the content for your Facebook Ads:
Use images & video – Facebook ads containing either will typically receive trice as much engagement as those without.
Use images that contain faces – We are naturally drawn to images that contain human faces.
Get the resolution right – Optimize the resolution of your image for Facebook, 1200 x 628 & 1200 x 444 work great for conversion ads and page-like ads.
Be original – Try to avoid overused stock imagery. Instead, where possible, use unique images you create yourself.
The 80/20 rule – The 80/20 rule refers to the image/text ratio of your images. It is well known that images with a text overlay perform well, however, Facebook doesn't allow ads with images that contain more than 20% text.
Mute Videos – Even though your video should have sound, most videos are watched without mute. This means that you need to be able to convey the same message through your video even when silent. Make use of subtitles and imagery.
CTA – Your call-to-action (CTA) should be obvious to the audience.
Build trust – Any ad you create should have audience trust in mind, will your ad promote trust with your brand?
Advanced Strategy
Advanced Facebook Ad Strategies
Right, now we have an overview of the basics of Facebook advertising, now it's time to kick things into the next gear.
If you are looking to scale your growth, Facebook ads hold the key.
Below I have collected some of our favorite advanced Facebook Ad strategies that we use to promote our offers and generate leads for our clients.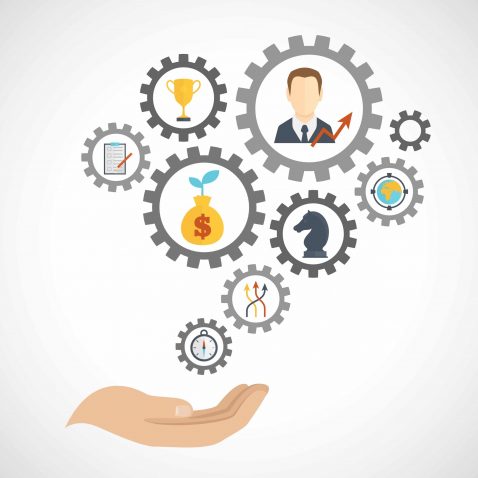 The most successful media buyers know how to position their offer correctly, delivering the right ad to the right audience at the right time. Pushing sales heavy ads to a cold audience will result in poor conversions, however, what if we can target them at different points within the buyer's cycle?
The strategies shared throughout the rest of this post will provide you with options you can use to target your audience at the moment that they are most likely to buy. Not only that but I will provide some third-party tool suggestions that you can utilize to make your campaigns as successful as possible.
Partner Site Pixels
If you can consistently find new audiences that are receptive to your offer, you are going to have a lot of success. This is done through targeting and is a key part of any ad strategy.
However, you may not have access to, or be unaware of potential audiences that you should be targeting. This is where sharing pixels from partner sites come's in.
If you can get pixel access from another site within your industry or niche you can access and entirely new audience almost instantly. No, this isn't some sort of cyber attack or hack, instead it involves networking with people within your marketplace.
By developing partnerships and working relationships with other brands, especially successful brands that have a high volume of traffic, you may be in a position to request a mutual exchange of pixels.
This can be for a short period of time, (maybe you have collaborated with them on a limited run product,) or indefinitely – this is something that you will need to work out between yourselves.
If you aren't currently networking with people in your industry, now is the time to start. Reach out to webmasters within your niche and propose a mutually beneficial relationship.
When successful, you have a brand new audience to target that wasn't within your reach beforehand.
Event-Based Lookalikes
Stuck for targeting ideas? Think you've exhausted your demographics entirely? Why not take advantage of Facebook's powerful lookalike audience features.
There are several types of lookalike audiences you can create, just provide a source audience (seed) and Ads Manager will create a similar audience based on the demographics.
You can also set the percentage of lookalikes that you want to target. For instance; you choose a 2% lookalike audience, this means that 2% of Facebook users in your targeted geo that closely matches your source audience can be targeted.
By doing this you eliminate 98% of the audience that is less of a match for your source audience – leaving you with highly relevant, potential customers to target.
One of the best lookalike audiences to target is the event-based lookalike.
By leveraging the power of Facebook Pixel and conversion tracking, this is all possible. Event-based lookalike audiences are tracked based on they're behavior online, such as purchases and brand interactions.
Value-Based Lookalikes
By using the lifetime value lookalike audience tool you can reach further beyond the core details of your audience (name & email address.) By using these details, you can make use of your customer purchase value and build a much more qualified, highly-targeted lookalike audience.
You do this by creating a custom window, using the LTV (Lifetime Value) option when creating a custom audience from the customer file.
Using LinkedIn For Remarketing
If you run a B2B business this method might be of particular interest to you. For B2B businesses, it is often difficult to target audiences on Facebook Ad by using interest-based targeting methods.
Since LinkedIn is basically a professional marketplace for businesses that operates similarly to Facebook, it is probably the best network you can use for this purpose. This is due to the amount of data LinkedIn has on people's professional lives.
Data includes job titles, companies worked for, general industry data, location, etc.
What you want to do is run a top-of-funnel campaign using LinkedIn, using a highly targeted audience specific to your industry. Your ad campaign should redirect your audience to a specific blog post or landing page within your website.
Next, set up a middle/bottom of funnel retargeting campaign on Facebook that targets the traffic to that blog post/page on your website. This will leave you with a much lower CPC than LinkedIn and a higher conversion rate through retargeting.
This type of strategy will work through almost any other ad platform.
Split Testing Tool
One of the best and most important features of Facebook's Ad suite is its split testing tool. This lets you test several versions of your ad creatives against different audiences to monitor what works best and optimize for increased ROI.
Currently, there are four variables that you can test – Creative, Audience, Placement, and Delivery Optimization. Making use of up to five different ad variants for each test.
If you have never used this tool before, or are new to split testing, then I suggest that you use the guided creation option until you are more comfortable with the process. Facebook will basically walk you through all the different options and help you create your first split tests.
The most effective use of the split testing tool is to test different audiences – monitoring how effective your lookalike audiences perform against your source audience or even using several source audiences. I.e targeting one audience based on completed transactions, and another audience based on cart abandonment.
To create your split test, first you need to click create within your Ads Manager dashboard, then choose your objective > tick the Create Split Test checkbox.
Once you have selected your objected and started to create your split test campaign, you need to select your variable. Remember there are only four available variables, creative, audience, placement, and delivery optimization.
Next, you will be presented with two sections based on your chosen variable, Ad set A and Ad set B. This is where you will further define the variables that you want to test against one another.
After that, go ahead and set the remainder of your ad set options including budget, test duration, etc.
Finally, create a new post or select an existing post to use – posts that are currently performing well can be pulled up by clicking Us Existing Post and entering the post ID. This will maintain all the social engagement that is currently on the post.
Summary
I sincerely hope you have found this article useful, there are many Advanced Facebook Ad Strategies that you can utilize to dominate your niche and crush your goals. This is only a small snippet of the kinds of ad strategies we cover in the training we have available.
The Social Lead Gen Blueprint is our revolutionary, high-level overview of how top marketers are using Facebook Ads to their advantage. We have a particular focus on generating leads, which is covered in-depth and you gain access to all the exact same strategies and methodology that we employ in our work every day.
We consistently generate 8 figures in profit, and often ave single campaigns make us tens of thousands of dollars per day. This is due to our robust and strategic testing strategy that you will learn throughout the Social Lead Gen Blueprint.
Not only that, but we offer one to one training and consultancy as a Day In The Office where you can join us for an entire day and gain behind-the-scenes access to our top-performing campaigns.
That's right, we will show you all the nuts and bolts of the campaigns that are currently earning us thousands of dollars every single day. Not only that, but the training is customized to your needs entirely.
Prior to having a day in the office, you can let us know exactly what pain points you are currently experiencing in your campaigns. I will then help you overcome any issues you are having in a methodically step-by-step manner.
Until next time, stay safe.
Share the Love
If you found this post useful, please let others know about it by sharing it.